White House chief of staff Mark Meadows on Sunday said the Trump administration is sticking to a $1.3 trillion stimulus offer to Democrats as talks remain at an impasse.
"We're not going to negotiate here because the speaker's been very clear," Meadows said in a televised interview, noting that House Speaker Nancy Pelosi (D-Calif.) is blocking the measure.
President Donald Trump said late last week that he's willing to sign a $1.3 trillion relief bill, which is a $300 billion increase from Republicans' initial $1 trillion HEALS Act that was proposed in July. In May, House Democrats passed the $3.4 trillion HEROES Act, although Pelosi and other Democrats said they have proposed a $1 trillion cut to that.
"We brought up the number. I had a conversation with Speaker Pelosi. And even on her $2.2 trillion counteroffer she can't tell the American people nor me what is in that," Meadows said on "Meet the Press." He added, "She puts forth a number, suggests that she came down, and yet she's willing to turn down $1.3 trillion of help that goes to the American people because she would rather them have nothing than to give way on what her fantasy might be."
The $1.3 trillion package would include funding for childcare, schools, and hospitals at "levels [Pelosi] would agree with," Meadows said. He said the package could pass the Senate.
"That would require Sen. [Chuck] Schumer, as you know, anything in the Senate requires both Democrats and Republicans," he said. "But Speaker Pelosi, if she worked with Chuck Schumer, I can tell you all of those things that I just mentioned are available for the American people, and Speaker Pelosi is saying no."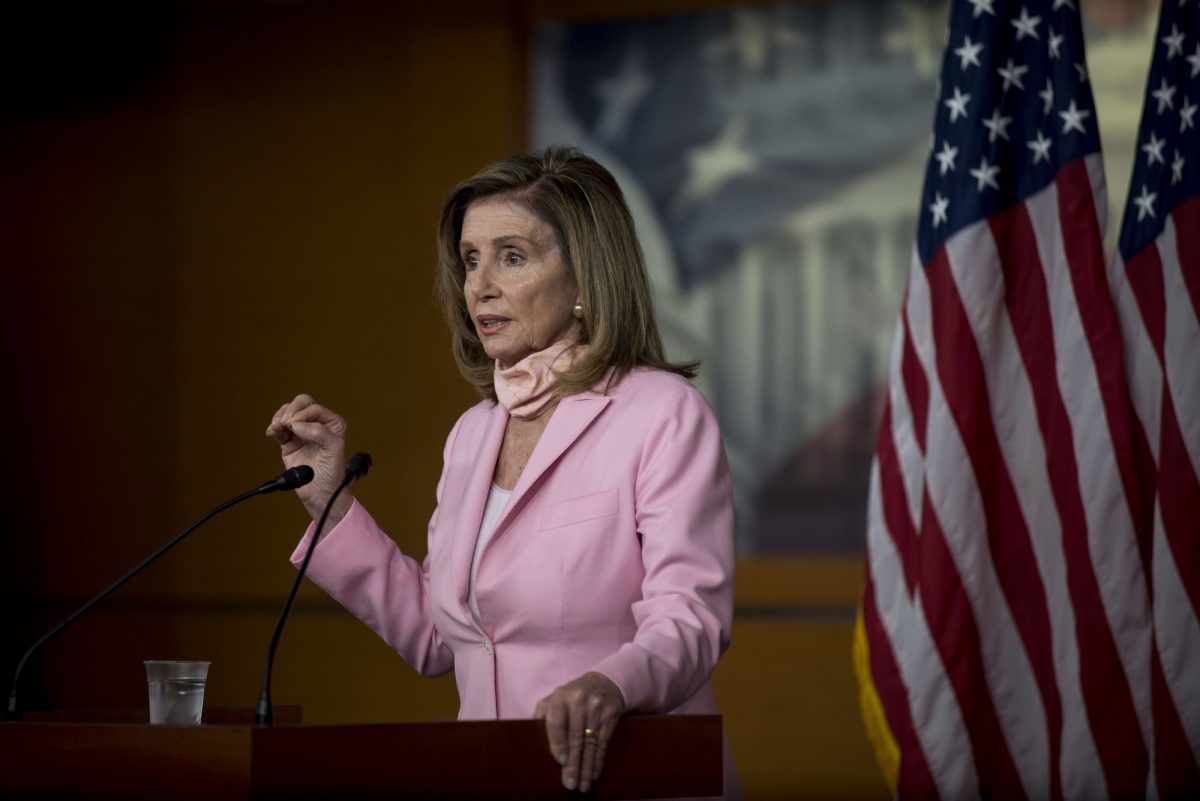 The negotiations broke down several weeks ago after daily discussions between Schumer, Pelosi, Meadows, and Treasury Secretary Steven Mnuchin. The biggest sticking points were expanded federal unemployment benefits as well as state and local government funding.
On Aug. 28, Pelosi accused the GOP of being not unified.
"The Democrats are unified, but the Republicans are in disarray," she said, while citing unverified and unconfirmed reports saying that Senate Republicans have "come down to $500 billion in his proposal and that Mark Meadows is saying that the White House might go to $1.3 trillion. Neither of these proposals would meet the needs of American workers and families."
Both the House and the Senate are expected to reconvene in September. It means that should a deal on the pandemic relief get passed, it would likely be in late September or early October before stimulus payments, expanded unemployment payments, or small business loans are sent out.
The bill is intended to curb potential economic losses incurred during the CCP (Chinese Communist Party) virus pandemic.