Sen. Dianne Feinstein (D-Calif.) told reporters this week that she hadn't been away from Washington despite her being hospitalized and not at the Capitol for the past two months, triggering questions about the longtime lawmakers' capacity to legislate.
"No, I haven't been gone," Feinstein said when a reporter asked her about what her colleagues told her after she returned to the Capitol last week.  "You should—I haven't been gone. I've been working."
A reporter then asked about if she was working at home or voting in the Senate. Feinstein, 89, said that she was working in Washington.
"No, I've been here. I've been voting," Feinstein stated in response. "Please. You either know or don't know."
The Los Angeles Times reporter then tried to ask her more questions and she did not respond. In his report, he wrote that she "breezed by in her wheelchair."
After contracting shingles, Feinstein was hospitalized and was away from the Capitol for several weeks. She returned last week in a wheelchair, according to reporters and photos.
"My doctors have advised me to work a lighter schedule as I return to the Senate," Feinstein said in a previous statement. "I'm hopeful those issues will subside as I continue to recover."
This week, a reporter with the left-wing Slate publication asked her about being confined to a wheelchair. "Oh, I'm feeling fine. I have a problem with the leg," she said.
When another reporter asked her about the leg, she replied: "Well, nothing that's anyone's concern but mine."
Because of her absence, some Democrats, including Rep. Ro Khanna (D-Calif.), called on her to resign as Democrats had trouble confirming judicial nominations through the Senate. Those Democrats said that, because of her age and health, she cannot perform her duties in the Senate as a representative for California, the most populous state.
Feinstein, the former mayor of San Francisco, won in a 1992 special election to be elected to the U.S. Senate. She has been reelected in California five times since then.
Rep. Dean Phillips (D-Minn.) agreed with Khanna's assessment of the situation, saying in a Twitter post that "I believe it's now a dereliction of duty to remain in the Senate and a dereliction of duty for those who agree to remain quiet."
Earlier this year, Feinstein said that she would not be seeking reelection for her seat, which is up for grabs during the 2024 election, meaning that she has about 18 months until her term expires in January 2025. Multiple Democrat members of Congress have announced their plans to run for the seat, including Rep. Adam Schiff (D-Calif.) and Rep. Katie Porter (D-Calif.).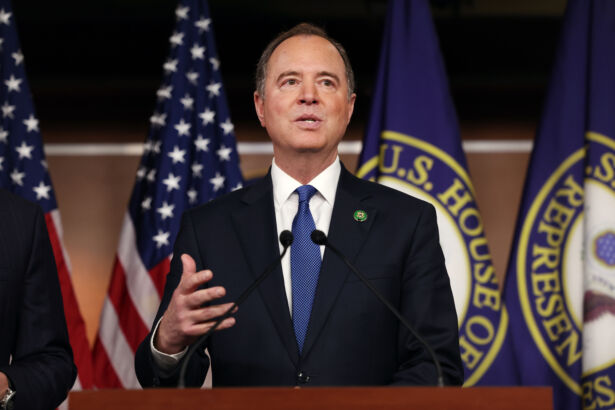 She also did not assume the position of Senate Pro Tempore earlier in 2023, usually reserved for the eldest senior member of the majority party in the upper congressional chamber. Instead, that position was handed to Sen. Patty Murray (D-Wash.), who is 72.
In the meantime, one of Feinstein's colleagues, Sen. Richard Blumenthal (D-Conn.), appeared unconcerned with Feinstein's health. When pressed by the Slate reporter, Blumenthal signaled that she is still voting in the Judiciary Committee.
"There's one job that no one else can do for us, which is to vote," Blumenthal remarked. "And she's been doing that job in the last few days, and so far as I can tell, she's been doing well."
Another Democrat on the Senate Judiciary Committee also demurred when asked about her age and health. "I'm gonna leave that to the medics," said Sen. Sheldon Whitehouse (D-R.I.).
Last week, Feinstein helped Senate Democrats advance three judicial nominees by voting in lockstep with her fellow Democrats after her absence stalled those confirmations. Feinstein also partook in floor votes last Wednesday and Thursday.
'It's Clear She's Back'
Last week, Senate Majority Leader Chuck Schumer (D-N.Y.) said he was pleased that Feinstein has returned and is "ready to roll up her sleeves and get to work."
"After talking with her multiple times over the past few weeks, it's clear she's back where she wants to be and ready to deliver for California," he added.
After Feinstein joined Congress, she became the first woman to lead the Senate Intelligence Committee and the first to serve as the Senate Judiciary Committee's top Democrat.
Feinstein's return could provide crucial support for any debt limit bill that arrives in the Senate, which would avert a first-ever U.S. debt default.
However, some conservative commentators said that bringing Feinstein back to vote shows moral failings on behalf of the Democratic Party.
"Dianne Feinstein returned to the Senate today," wrote former Trump administration adviser Sebastian Gorka on Twitter. "In a wheelchair. This is your Democrat Party. Power at all costs. ALL COSTS."
Mimi Nguyen-Ly contributed to this report.
From The Epoch Times