Sen. Lindsey Graham (R-S.C.) was asked Tuesday to comment on a police-involved shooting that took place in Wisconsin over the weekend, leaving a 29-year-old man hospitalized after he was shot multiple times in the back.
The senator told reporters at a press conference the facts of the incident are not clear yet, but he did question Jacob Blake's motive for not yielding with Kenosha officers when asked.
"I don't know what happened there. Let's find out. It's dangerous being a cop," Graham said. "I don't know why the gentleman didn't yield when he was asked to yield. I don't know what the facts are."
Graham made the remarks as he announced his endorsement of the South Carolina Fraternal Order of Police, where his key talking points were his support of police reforms and the "crisis" law enforcement officers are currently facing as dangers of the job keep rising.
"There is a crisis in law enforcement, and we need to deal with it now because it's not going to get better ignoring it," he said, adding that statistics show a surge in violent crime and more officers have died this year in August, than all of 2019.
"I have seen places where there are no cops, there is no legal system, you don't want to live there," he said. The senator said he will work towards reforming the police but will keep "unwavering support for who they are and what they stand for."
Graham said he supports more body cameras and increased police training, but will fight against "dangerous" policies like "defunding the police." He said that police officers need "more money, not less, more training, not less."
Lexington County Sheriff Jay Koon praised Graham's effort to reform police in the wake of the death of George Floyd in May. He said Democrats in the Senate stopped his work, The State reported.
"Some groups in the radical left don't want to reform law enforcement; they actually want to get rid of law enforcement," Koon told the outlet.
Jacob Blake
Blake was shot by Kenosha officers on the side of a residential street on Aug. 23 after managing to break free from them and resisting arrest. He then walked away from police toward the direction of a van while police had their guns drawn, urging him to surrender.
At the moment he opened the driver's side door of the van and reached inside, two officers fired seven rounds. The victim's father said Tuesday he is paralyzed from the waist down and doctors don't know if the paralysis is permanent.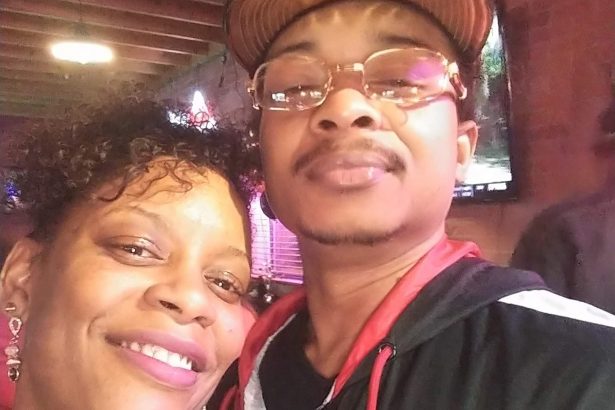 Videos of the police shooting were captured by bystanders, who released them online.
Hundreds of people gathered in the city, upset over the shooting of Blake. Protests were declared a riot after demonstrators ignored a curfew and caused widespread destruction, even as Blake's uncle urged demonstrators not to destroy their own cities. New video footage emerged to show that Blake struggled with police officers before he was shot.
The officers involved were placed on leave and the state Department of Justice is probing the shooting.
"We are going to vigorously investigate the facts of this case and in this case, as in any other case that we investigate, our pursuit of justice is going to be unwavering," Wisconsin Attorney General Josh Kaul said.
According to a criminal complaint obtained by The Epoch Times, Blake was charged last month for trespassing, third-degree sexual assault, and disorderly conduct. Blake is accused of having sex with a woman with the initials LNB on May 3 in Kenosha "without that person's consent," according to the complaint.
The woman said Blake was her ex-boyfriend and they have three children together. She said Blake woke her up around 6 a.m. and penetrated her before taking her vehicle and debit card. When she checked her bank account while waiting for police to arrive, she saw he had withdrawn $1,000 from ATMs.
Epoch Times reporter Zachary Stieber contributed to this report.