The push to impeach President Donald Trump just days before he leaves office is "so ill-advised," Sen. Joe Manchin (D-W.Va.) said late Monday.
But Manchin left open the possibility of the Senate convicting Trump on articles of impeachment if, in fact, the president is impeached before Jan. 20.
"I think this is so ill-advised for Joe Biden to be coming in, trying to heal the country, trying to be the president of all the people when we're going to be so divided and fighting again," the senator said during a virtual appearance on Fox News.
"Let the judicial system do its job. And then, we're a country [of] rule of law, that's the bedrock of who we are. Let that take its place. Let the investigations go on and evidence come forth and then we will go forth from there," he added.
Senate Majority Leader Mitch McConnell won't take up articles if the House sends them over, Manchin said. McConnell is majority leader until Sens.-elect Jon Ossoff (D-Ga.) and Raphael Warnock (D-Ga.) are sworn in, flipping the Senate to Democratic control.
Conviction of a president on articles of impeachment requires a two-thirds vote in the Senate. No president has ever been convicted in U.S. history.
"There's no rush to do this impeachment now. We can do it later if they think it's necessary," Manchin said.
Pressed on whether he'd support an effort to convict Trump even after the Republican is no longer in office, Manchin said that could happen.
Democrats already have "proven evidence" of Trump's wrongdoing and "there's probably more we haven't seen," added Manchin, who voted last year to convict the president on articles of impeachment.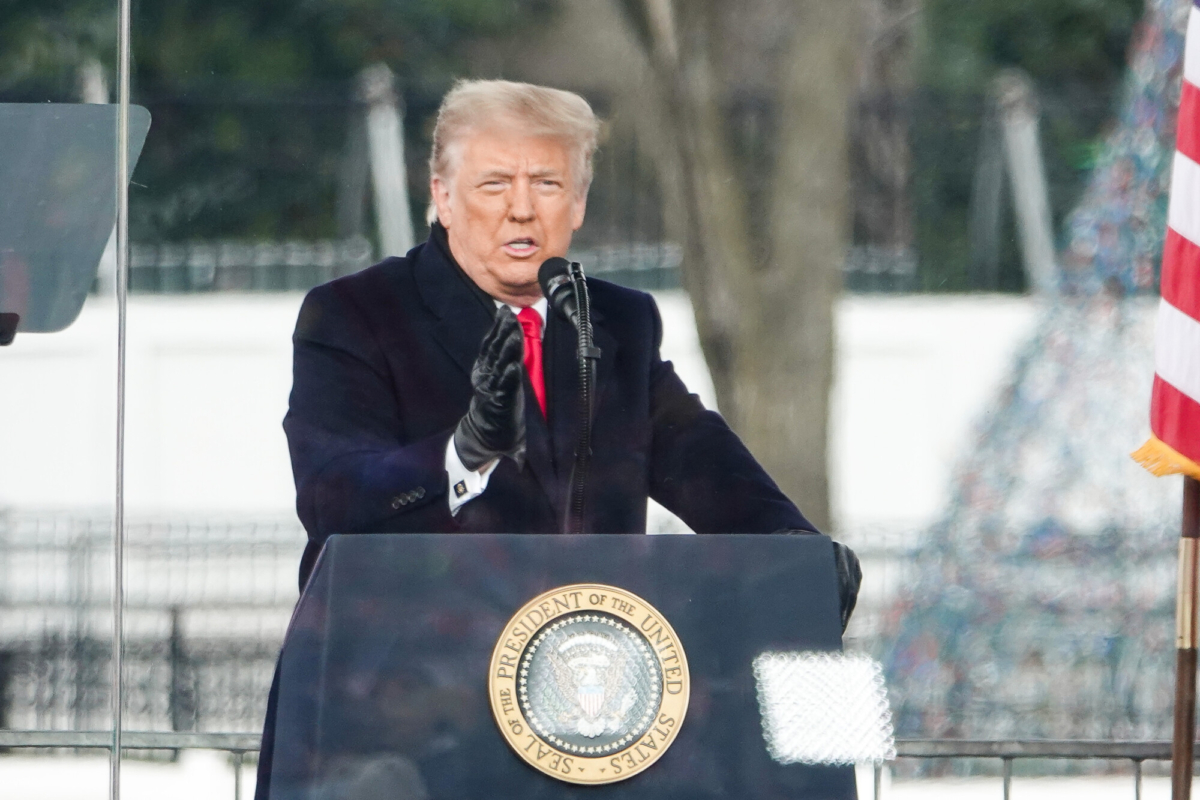 The House impeached Trump in early 2020 for his discussion with Ukraine's president concerning former Vice President Joe Biden but the Senate acquitted him of one article 53–47 and the other 52–48. Sen. Mitt Romney (R-Utah) was the only Republican to vote for convicting on either article. A few Republicans have suggested support for a fresh impeachment, including Sens. Pat Toomey (R-Pa.) and Ben Sasse (R-Neb.).
Biden, now the president-elect, appeared to endorse impeachment on Monday, telling reporters that that Trump "should not be in office." He said he spoke to House leaders about planning a schedule for an impeachment trial that would see the Senate conduct the trial for half a day each day and hear and vote on his Cabinet nominees during the other half.
House Republicans have noted that Biden's vow to unify the country is undermined by efforts to remove Trump, a popular president among the GOP, who won the most votes for a sitting president in the 2020 election.
House Speaker Nancy Pelosi (D-Calif.) is leading the charge to impeach Trump again. She and other Democrats have tried pressuring Vice President Mike Pence and Cabinet members to depose Trump, but they have so far refused. Because of that, Pelosi told colleagues, Democrats will move forward with impeachment, with plans to vote on an article this week. Pelosi has said members in her caucus want to impeach Trump again, and a number have voiced support publicly for the move.
From The Epoch Times