Senate Minority leader Mitch McConnell (R-Ky.) has criticized Rep. Rashida Tlaib's (D-Mich.) and former President Barack Obama's remarks about Israel and Hamas, voicing his concerns that they promote a radical and false narrative.
The House of Representatives censured Ms. Tlaib on Nov. 7, accusing her of antisemitic rhetoric amid the war between the Jewish state of Israel and the terrorist group Hamas.
Speaking in a Senate session on Oct. 6, Mr. McConnell said that the political left in the United States is engaging in "a loud public debate with itself over how exactly to differentiate indiscriminate slaughter and lawful self-defense" in the Israel–Hamas war.
"Last week an especially radical House Democrat repeated to her followers a call to eliminate the Jewish state from the river to the sea," Mr. McConnell said, referring to Ms. Tlaib's social media post on the war.
"Then she attempted to explain away the undeniably genocidal connotation of this anti-Israel slogan as 'peaceful coexistence,'" he said. "Apparently, Jews can live in peace with Palestinians as long as they vacate Israel."
Ms. Tlaib's comment on X, which received heavy criticism, was the following:
"From the river to the sea is an aspirational call for freedom, human rights, and peaceful coexistence, not death, destruction, or hate," Ms. Tlaib wrote. "My work and advocacy is always centered in justice and dignity for all people no matter faith or ethnicity."
Mr. McConnell also criticized former President Obama, suggesting that "the shameful moral equivalence that has been creeping across elite and influential corners of the left has now been embraced by a former commander in chief."
"A few days ago, President Obama used the same breath to express his horror at both Hamas's violence and a supposed Israel occupation of Gaza. In reality, the only force that has occupied Gaza since 2007 is Hamas, not Israel. The former president also said 'All of us are complicit to some degree.' That's simply false. Responsibility lies with the terrorists."
During an appearance on the "Pod Save America" podcast, President Obama said that "nobody's hands are clean," suggesting that, "[I]f you want to solve the problem, then you have to take in the whole truth."
"And you then have to admit nobody's hands are clean, that all of us are complicit to some degree. I look at this and I think back, 'What could I have done during my presidency to move this forward?'" the former President said.
Censure Resolution
On Tuesday the House of Representatives censured Ms. Tlaib, accusing her of antisemitic rhetoric amid the Israel–Hamas war.
The final tally was 234-188, with four members voting "present." Twenty-two Democrats joined 212 Republicans in voting for the resolution, while four Republicans joined 184 Democrats in voting against it.
The censure resolution accused Ms. Tlaib, who is of Palestinian descent, of "promoting false narratives" surrounding the Oct. 7 Hamas terrorist attacks on Israel, which resulted in the greatest single-day massacre of Jews since the Holocaust. The resolution noted that Ms. Tlaib said the attacks were "resistance" to "apartheid."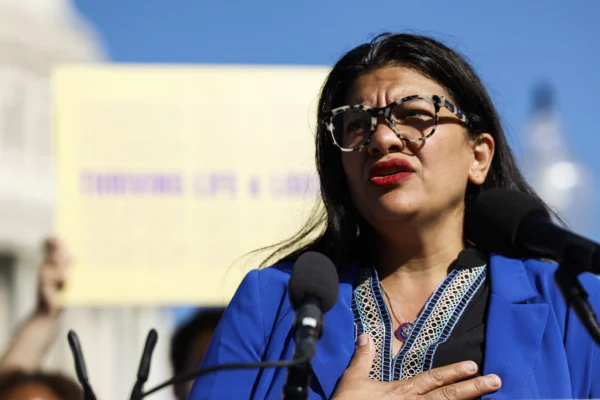 Ms. Tlaib defended herself, saying that no government is above reproach.
"I can't believe I have to say this, but Palestinian people are not disposable," she said, followed by a pause. She appeared to struggle to maintain her composure and was comforted by Reps. Andre Carson (D-Ind.) and Ilhan Omar (D-Minn.), the latter of whom has also made controversial remarks criticizing Israel.
"We are human beings just like anyone else," Ms. Tlaib said, showing a picture of her Palestinian grandmother. "Like all Palestinians, [she] just wants to live her life with the freedom and human dignity we all deserve."
In his speech on the House floor, Rep. Rich McCormick (R-Ga.), who introduced the resolution, decried antisemitism, accusing Ms. Tlaib of being behind the hatred toward Jews and Israel in Congress.
"The same nation that defeated Nazism in World War II must now defeat an internal rot promoting the same senseless violence and hatred of Jewish people," he said.
"It is a sad fact that this type of antisemitic hate is being promoted by a small group of members in this body, chiefly Rep. Tlaib,' he continued. "We must hold her accountable."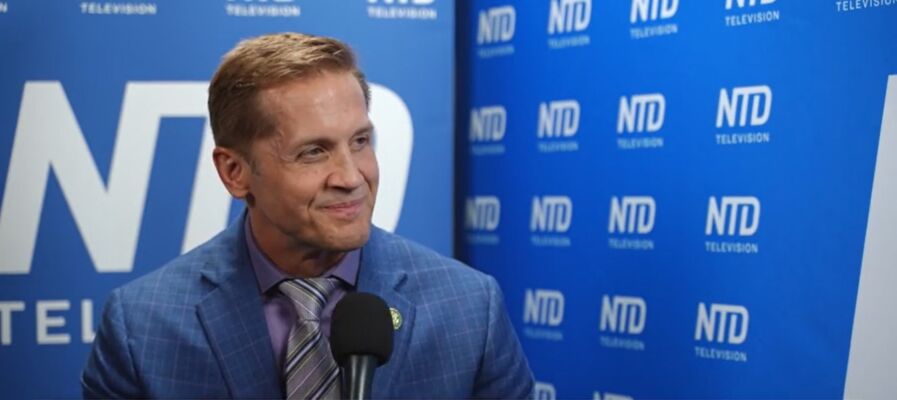 Last week, a resolution introduced by Marjorie Tayler Greene to censure Ms. Tlaib was tabled, with 23 Republicans joining 199 Democrats in doing so.
Jackson Richman contributed to this report.