Senate Majority Leader Chuck Schumer (D-N.Y.) celebrated after incumbent Sen. Raphael Warnock's (D-Ga.) win in the Georgia Senate runoff, saying Democrats are "so happy" about the victory.
Schumer made the remark during a press conference at the U.S. Capitol on Wednesday, where he highlighted Warnock's win over Republican challenger Herschel Walker in a close race.
"So, they say all good things come to those who wait. And this outcome is absolutely worth the wait. After one year, 10 months, and 17 days of the longest 50–50 Senate in history, 51, a slim majority. That is great. And we are so happy about it," Schumer told reporters.
"The practical effects of the 51 seat majority. It's big. It's significant," he added. "It gives us … we can breathe a sigh of relief. Obviously, judges and nominees will be a lot easier to put on the bench."
Warnock won reelection late on Tuesday in Georgia's Senate runoff after neither candidate got more than 50 percent of votes during the Nov. 8 midterms. The victory means that Democrats will have an outright majority in the chamber for the rest of President Joe Biden's current term.
For Schumer, meanwhile, it means that he will not have to negotiate a power-sharing deal with Senate Minority Leader Mitch McConnell (R-Ky.) as in the previous two years, with Democrats chairing committees but even party membership.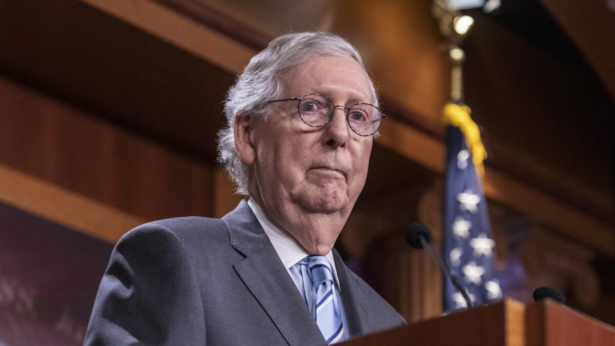 It also means Democrats would face fewer obstacles to holding investigations and could act as a check on the House of Representatives, now controlled by the Republicans.
Schumer said during Wednesday's press briefing that negotiating will still be difficult with a divided Congress, but promised to get things done together with "the significant number of non-MAGA Republicans in both the House and Senate."
"I think a good number of the non-MAGA Republicans, including some who won in New York, I know a few of them pretty well and worked with them when they were in other offices, realize that if they follow a MAGA direction, they're going to lose," the senior New York senator said, referring to former President Donald Trump's campaign slogan, "Make America Great Again."
"And so I think there's going to be a real imperative for them to work with us," he continued. "We'll have to reach out. We're not going to get everything we want. They won't get everything they want."
Georgia's Senate runoff concluded one of the most expensive campaigns of the 2022 election cycle with over $200 million spent between the campaigns. According to the Federal Election Commission, Warnock raised almost $176 million, and Walker nearly $59 million.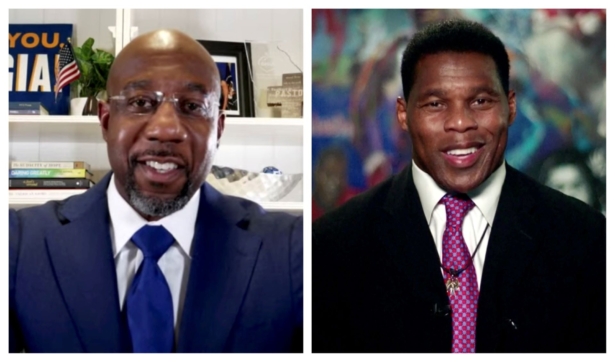 The campaign also got nasty as Warnock saturated Georgia's airwaves with attack ads against Walker's previous personal scandals. Walker, who had never run for public office before, responded with his own attack ads.
On Tuesday, Warnock told jubilant supporters that it was his honor "to utter the four most powerful words ever spoken in a democracy: The people have spoken."
The runoff marked the fifth time Warnock has run for the same office in less than two years. He was first elected in a 2020 special election and then a 2021 runoff to fill the seat left open when three-term Republican Sen. Johnny Isakson retired in 2019 for health reasons.
Dan M. Berger and The Associated Press contributed to this report.