Senate Minority Leader Chuck Schumer (D-N.Y.) and another senior Congress member, Sen. Tom Cotton (R-Ark.), requested United States intelligence officials ascertain if Chinese-owned video-sharing app TikTok is a national threat.
Schumer cautioned that the social media app could be used to interfere in United States elections and said that it was a "potential counter-intelligence threat we cannot ignore," reported The Guardian.
TikTok has been growing fast since it was launched in 2017. It's a social media platform that allows users to share short videos.
Cotton co-wrote a letter with Schumer directed to the acting director of national intelligence on Oct. 23. Their intention is "to express our concerns about TikTok … and the national security risks posed by its growing use in the United States."
The congressmen stated, "TikTok reportedly censors materials deemed politically sensitive to the Chinese Communist Party, including content related to the recent Hong Kong protests, as well as references to Tiananmen Square, Tibetan and Taiwanese independence, and the treatment of the Uighurs.
"The platform is also a potential target of foreign influence campaigns like those carried out during the 2016 election on US-based social media platforms."
They continued: "With over 110 [million] downloads in the U.S. alone, TikTok is a potential counter-intelligence threat we cannot ignore," Schumer and Cotton wrote.
"Given these concerns, we ask that the intelligence community conduct an assessment of the national security risks posed by TikTok and other China-based content platforms operating in the US and brief Congress on these findings."
Senators Call Out Huawei Threat in Letter to Microsoft
Five U.S. senators wrote to Microsoft on Oct. 7 concerning the "real and urgent" threats posed by Chinese tech giant Huawei.
The letter (pdf) was in response to Microsoft President Brad Smith, also the U.S. software developer's chief legal officer, who said in a Bloomberg Businessweek interview that U.S. regulators should provide more evidence to back up its rationale for blacklisting Huawei.
In May, the U.S. Department of Commerce placed Huawei and 68 subsidiaries on an "entity list" on national security grounds, which effectively banned it from doing business with U.S. companies unless it applies for a special license. U.S. authorities have since added more Huawei subsidiaries to the list.
"To tell a tech company that it can sell products, but not buy an operating system or chips, is like telling a hotel company that it can open its doors, but not put beds in its hotel rooms or food in its restaurant," Smith told Bloomberg.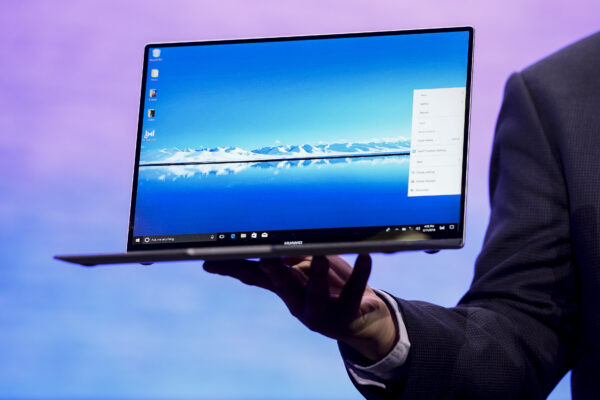 The senators, including Tom Cotton (R-Ark.), Marco Rubio (R-Fla.), Rick Scott (R-Fla.), Mike Braun (R-Ind.), and Josh Hawley (R-Mo.), listed examples of Huawei's cyberespionage and technology theft.
"We appreciate Microsoft's communications with our offices and your understanding of the threats posed by Huawei. We also understand that many American companies have conducted business in good faith with Huawei and other Chinese telecommunications companies," the letter stated.
"We believe, however, that a review of publicly available evidence indicates that the security concerns about Huawei are real and urgent."
The senators also quoted Secretary of Defense Mark Esper, who cautioned European allies against China's security threats, during a speech in September.
"Huawei is the means by which China would get into our networks and our systems, and either attempt to extract information or to corrupt it, or to undermine what we're trying to do," Esper said.
Epoch Times reporter Eva Fu contributed to this report.