Arizona Republicans who had alleged the state's two biggest counties were illegally counting ballots, agreed on Nov. 9 to settle their lawsuit if rural voters also get an extra chance to fix problems with their ballots. The state's Senate race between Republican Martha McSally and Democrat Kyrsten Sinema is extremely tight.
The settlement was between Republicans and the state's county recorders. Arizona's 15 counties now have until Nov. 14 to address the issue, which state Elections Director Eric Spencer said likely affects less than 10,000 votes out of more than 2.3 million cast statewide.
The Republican lawsuit said the state's county recorders don't follow a uniform standard for allowing voters to address problems with the signatures on their mail-in ballots, and that Maricopa and Pima counties improperly allow the fixes for up to five days after Election Day.
The lawsuit settlement in a courtroom packed with more than a dozen lawyers and a host of reporters came a day after Sinema gained a slight lead over McSally in the midst of the slow vote count.
On Friday night, the lead was about one percentage point of the two million ballots tallied, with Sinema at 991,433 votes and McSally at 971,331 votes. Some 80,000 ballots were submitted to the state from Maricopa County, tilting towards Sinema by more than 11,500, reported 12 News. More than 400,000 remain to be counted statewide, most from Maricopa.
Sinema for Arizona campaign manager Andrew Piatt said in a statement that Sinema will win. "Kyrsten will steadily build her advantage and be elected to the U.S. Senate. She will win this race," he said.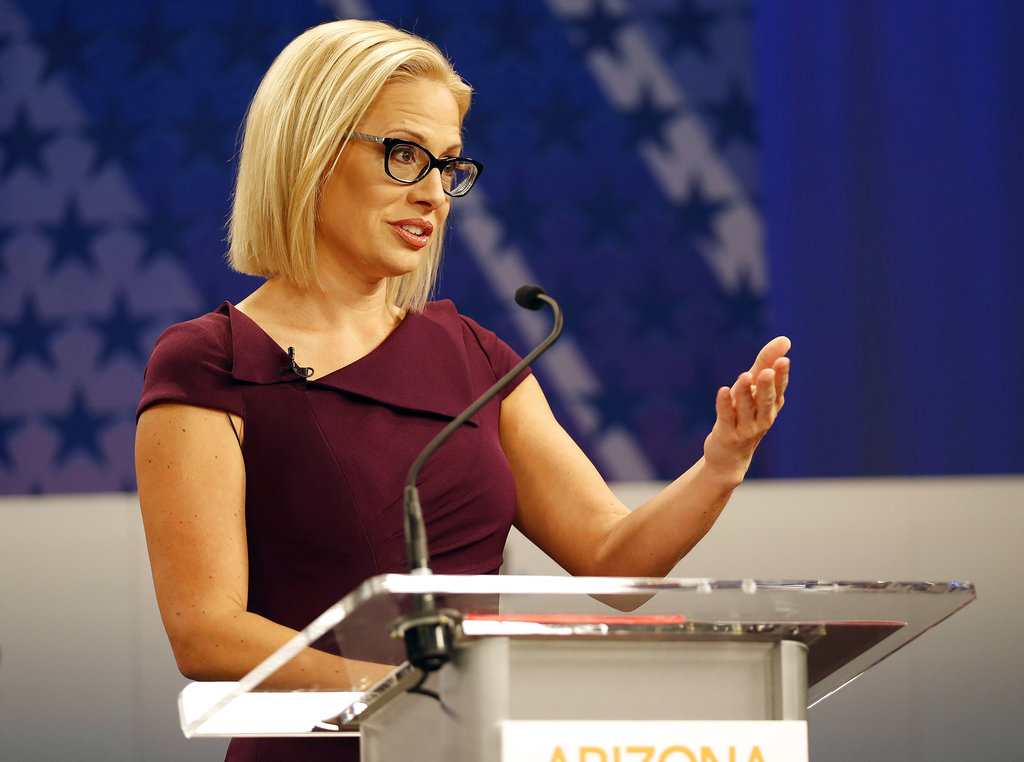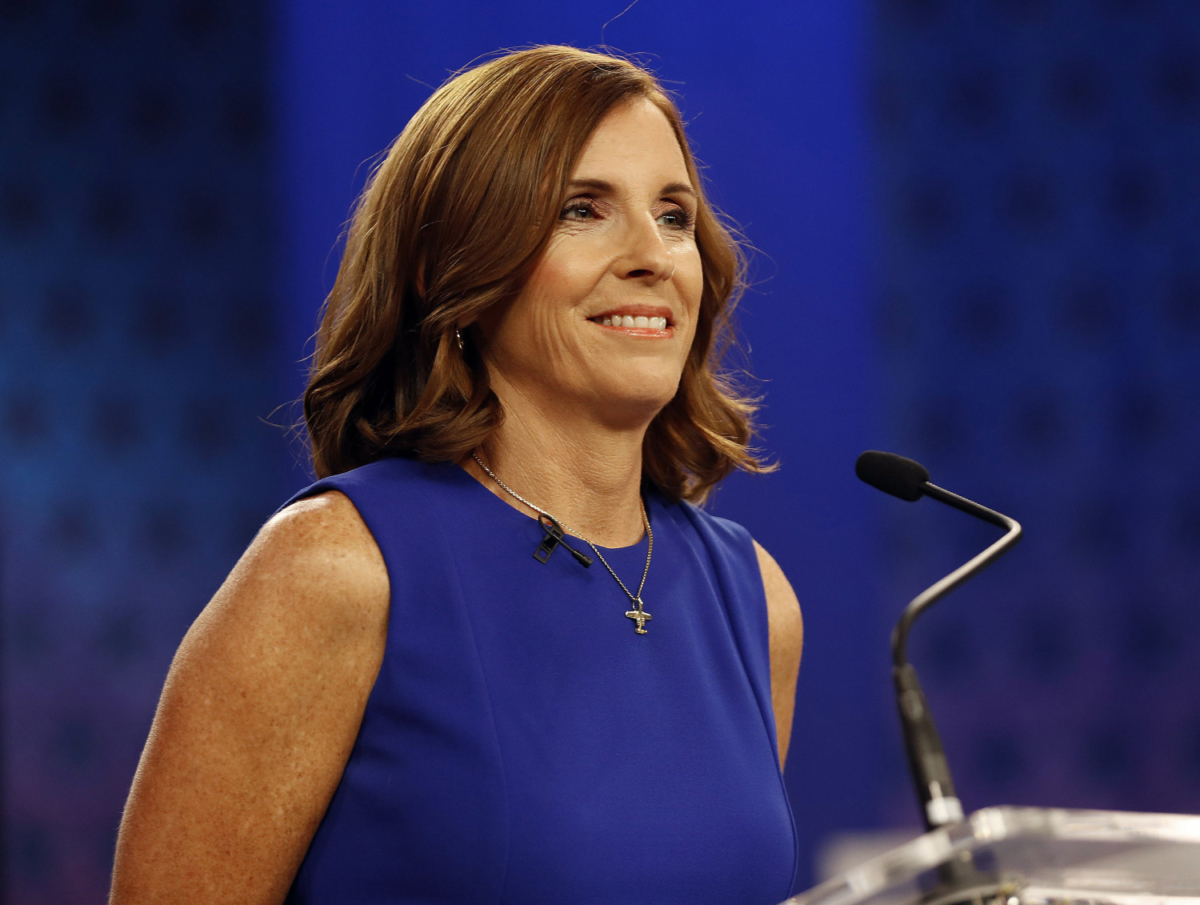 McSally hailed the settlement in her own statement early Saturday. "Equal protection under the law is a fundamental constitutional right for American voters. As a combat veteran, I fought to protect it. And today, we won an important battle to preserve that right for rural voters in Arizona. I will continue fighting until every ballot is counted," she said.
Four local Republican parties filed the lawsuit Wednesday, challenging the two large counties' practice of reaching out to voters after Election Day. If the signature on the voter registration doesn't match that on the sealed envelope, both Maricopa and Pima County allow voters to help them fix, or "cure" it, up to five days after Election Day.
Many other counties in the state only allow voters to cure until polls close on Election Day. Now, all will follow the "cure" standard. Republicans agreed to the settlement but were also open to removing the standard for all counties, including Maricopa and Pima.
"This is a really great day for us," state GOP attorney Kory Langhofer said. "The rural counties who were not going to be counting Republican votes on the same terms as the Democratic counties, they got caught with their pants down. When they've got to show up in court and explain to the judge what they're doing they gave us everything we were asking for."
My statement on Maricopa County Recorder @Adrian_Fontes pic.twitter.com/UA0w20g44b

— Jonathan W. Lines (@JWLines) November 9, 2018
Voting Irregularities
The settlement came as President Donald Trump said he learned there was corruption in the vote counting in Arizona. "SIGNATURES DON'T MATCH. Electoral corruption," he said via Twitter. "Call for a new Election? We must protect our Democracy!"
Arizona GOP Chairman Jonathan Lines said on Nov. 9, that it found voting irregularities in the early voting period, and sent formal, written requests to all county recorders to preserve evidence of such irregularities, which included the creation of so-called "emergency voting centers" when no emergency existed.
Maricopa County offered the "emergency voting" for three days before the Nov. 6 election day, reported the Arizona Republic. That decision may have violated state law, which only allows such voting in an "emergency," defining that as "any unforeseen circumstances that would prevent the elector from voting at the polls."
"I don't think it's what the statute allows," Former Maricopa County Recorder Helen Purcel said. "It's something I never thought was allowed under the law."
The state GOP may file a legal challenge based on the irregularities and wanted the evidence preserved, Lines said.
But Maricopa County Recorder Adrian Fontes "intentionally destroyed the evidence," directing his office "to mix the disputed ballots in with the undisputed ballots," Lines said. A similar process happened in Florida this week under Broward County Recorder Brenda Snipes.
"Adrian Fontes intentionally put himself above the law and judicial process," Lines said in a statement. "We are reviewing all legal options at this time and will continue to protect the rights of every legal voter in Arizona."
Republican Gov. Doug Ducey said in a statement that "All legally cast votes MUST be counted," and counseled officials to "follow the law, count the votes, prevent any cheating, and heed the will of the voters."
Fontes officially endorsed socialist Bernie Sanders for president in 2016, reported the Phoenix New Times. He donated hundreds of dollars to Sanders campaign.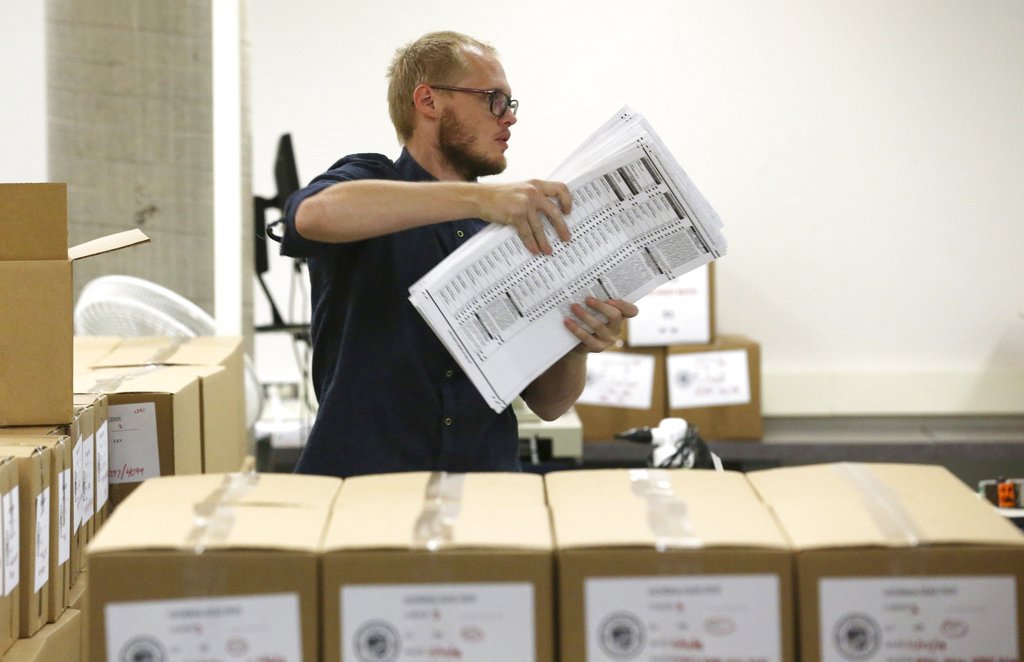 Ballots Left
A Maricopa County official said Thursday that only about 5,600 ballots were affected in her county and claimed the rate is similar in the 14 smaller counties. Spencer said that means less than 10,000 in all.
Fontes said counting may continue until Nov. 15. "We know there's urgency out there, but we want to get it right, not quick," he said.
Arizona is notoriously slow at tallying ballots even though about 75 percent of votes are cast by mail. On the secretary of state's website, the defense for the slow tally is given.
"One of the major reasons it takes time to count ballots is that there are hundreds of thousands of early ballots dropped off at the polls on election day—approximately 320,000 statewide this time. The counties are currently working to verify the signatures on each and every one of those early ballots before they can be tabulated," the website stated.
"Once the county election officials verify the signature on each of those ballots (which is no small task!), they then make sure that a voter didn't cast an early ballot AND vote in person at a polling location. All of these processes take a little bit of time and is done to ensure that voters can trust the outcome of their elections."
Even if McSally does end up losing, she could still end up a Senator, noted KGUN. Former Sen. Jon Kyl was appointed to replace Sen. John Mcain, who died earlier this year. Kyl only confirmed he'd serve until the end of the year. The broadcaster said that Gov. Ducey could appoint McSally to the seat, which will be up for election in 2020.
The Associated Press contributed to this report.