The funeral date for Shanann Watts and her two children was announced as an obituary was published by the funeral home in memory of the slain Colorado mother.
Watts, 34, was murdered by her husband Chris Watts, 33. Officials believe she was killed on Aug. 13 after returning home from a business trip while her daughters Bella, 4, and Celeste, 3, were killed on August 12 or August 13. The obituary listed the death as Aug. 16, but Chris Watts was jailed on August 15.
Chris Watts admitted to killing his pregnant wife but claimed it was after he saw her choking their children; prosecutors have charged Watts with five counts of murder, three counts due to the murdered family members and two others due to Bella and Celeste both being under the age of 12.
He was also charged with tampering with their bodies as well as unlawful termination of a pregnancy. Shanann Watts was 15 weeks pregnant at the time of her death.
Obituary Remembers Mother, Daughters
The obituary for the mother said that she was born in 1984 in New Jersey. "She was our pride and joy, a true gift from God. We were so blessed to have such a joyful and wonderful daughter whose beauty was that of a doll," her parents Frank Rzucek and Sandra Onorati Rzucek wrote.
The family also remembered the young girls that were killed.
"Shanann was so excited to have her first baby girl. She spent every minute thanking God and taking care of her precious gift that the Lord had blessed her with. How she loved and cherished her," the grandparents wrote of Bella.
About Celeste, they added: "Oh how Shanann was so excited to be able to have another child because of her battle with Lupus. She was determined to stay healthy and with her love for her Celeste, every moment with her was a blessing."
The baby Shanann was carrying when she was killed was a baby boy; she had decided to call him Nico.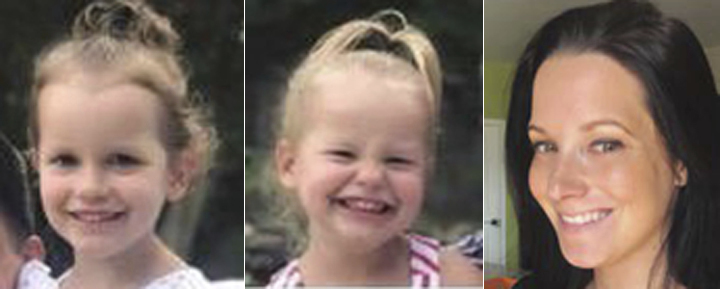 Funeral and Donations
A funeral mass for the Watts is slated to be held at 1 p.m. on Sep. 1 at Sacred Heart Roman Catholic Church in Pinehurst, North Carolina.
The family said anyone who wanted to make donations should make them to one of three groups: the Lupus Foundation of America, the Frederick Colorado Police Deptartment's Missing Persons Division, or the St.Judes Children's Hospital.
The other recent news concerning the Watts was the emergence of a picture showing them on vacation in North Carolina just days before the killings.