The man who opened fire inside a Walmart late Nov. 22 was identified as Andre Bing on Wednesday, authorities said.
Bing, 31, shot six people in the store in Chesapeake, Virginia, according to the Chesapeake Police Department. Bing was found deceased in the break room.
Walmart told news outlets in a statement that Bing had worked for the company since 2010, and was an "overnight team lead" before his death.
"While details of the tragic incident in our Chesapeake, Virginia store are still emerging, authorities have confirmed multiple fatalities. We are focused on doing everything we can to support our associates and their families at this time," Walmart said. "The alleged shooter has been identified as Andre Bing. We can confirm that he was a Walmart associate."
The incident unfolded at the Walmart on Sam's Circle in Chesapeake, a city of about 250,000 near Virginia Beach and southeast of Richmond, Virginia's capitol.
Bing's name was released after his next of kin was notified, according to police.
The identities of the victims have not yet been disclosed because officials are still communicating with their families.
Police say Bing was found dead in the break room in the store along with two others.
A fourth person was found dead near the front of the store.
Three others were rushed to nearby hospitals for treatment of gunshot wounds but they were later pronounced dead.
At least six more victims were taken to hospitals for treatment. One is in critical condition. Two were later released.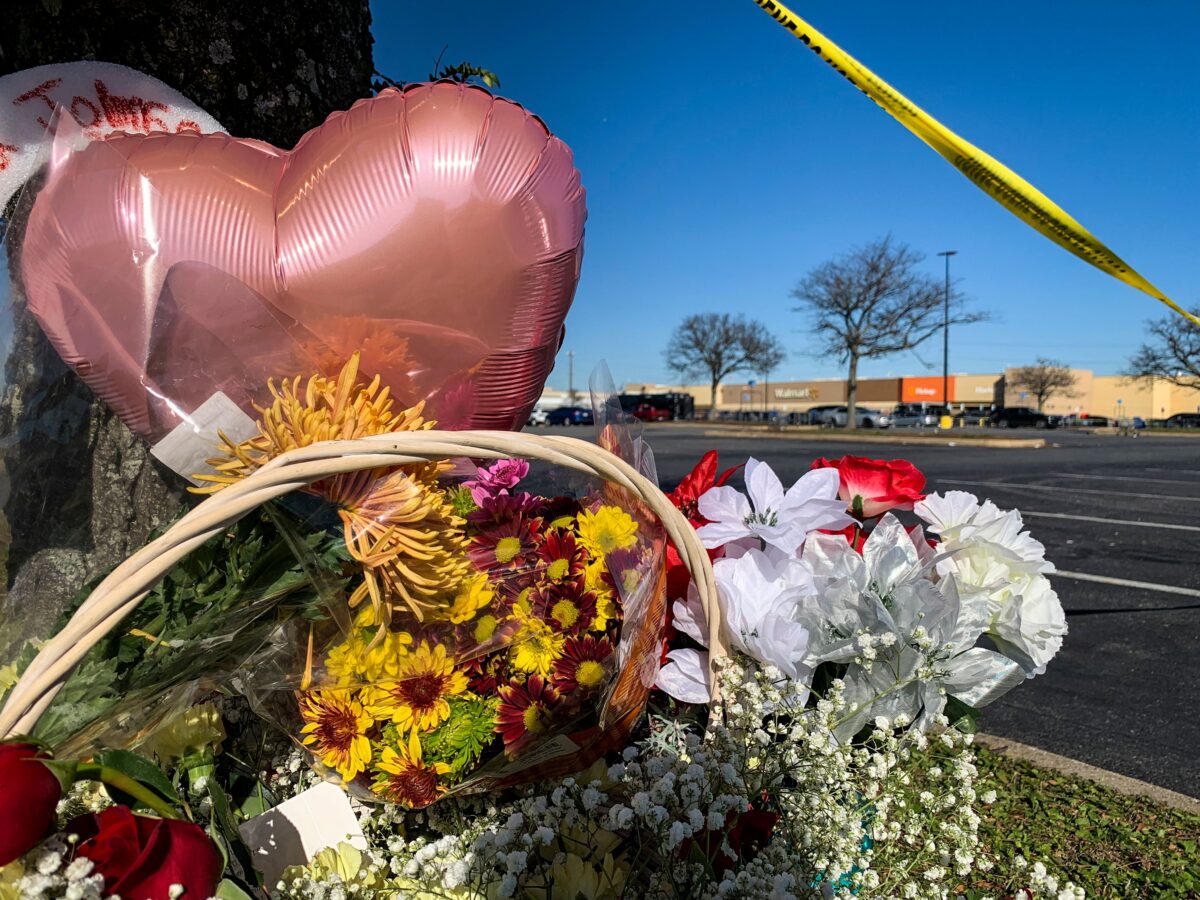 Timeline
The first call to 911 came in at 10:12 p.m. on Tuesday night, and the first officers arrived at the store two minutes later, Chesapeake Police Chief Mark Solesky told reporters during a news conference.
Officers entered the store at 10:16 p.m. and declared the scene safe about four minutes later.
The store was open at the time. It had been scheduled to close at 11 p.m.
Officials would not say how many customers were inside when the shooting started. They said they weren't aware of any security guards being present.
Bing died from a self-inflicted gunshot wound, according to Solesky.
After the scene was cleared, police officers executed a search warrant at the suspect's residence.
Assisted by the Virginia State Police, local officers cleared the home.
Bing was not known to police before the shooting, Solesky said.
Police say Bing was armed with a handgun. The exact type has not been made public.
"We'll be processing that scene for days," Solesky said.
Walmart said shortly after the shooting: "We are shocked at this tragic event at our Chesapeake, Virginia store. We're praying for those impacted, the community and our associates. We're working closely with law enforcement, and we are focused on supporting our associates."
Witnesses Speak Out
Briana Tyler, who works at the store, said that employees were clustered in the break room as was typical before a shift started.
"As soon as my team said, 'All right, we have a light night tonight,' I looked up and my manager just opened the door and he just opened fire," Tyler told ABC News. "He wasn't aiming at anybody specifically. He just literally started shooting throughout the entire break room and I watched multiple people just drop down to the floor, whether they were trying to duck for cover or they were hit."
Tyler said a bullet narrowly missed her.
A witness who was not named told WAVY-TV that she believes the suspect planned the shooting. She recounted similar break room details before describing how she heard the shooter laugh. And she said that the suspect has issues with other employees at the store.
Terri Brown had been shopping inside the Walmart and left shortly before the shooting occurred.
"It was extremely crowded. All of the checkouts were extremely busy. They had most registers open. There [were] long long lines at the self-checkout," she told WVEC-TV.
"There are no words. There are just no words. To see this unfold, to be a part of it, to know that this crime occurred so close to me, and I was literally in that store, is terrifying," she also said.
Janis Strausburg, a former co-worker of Bing's, told the Virginian-Pilot that she used to talk to him before they had a falling out.
"He was always grumpy, always talking about calling and getting the managers in trouble," she said. "he was always negative."
From The Epoch Times