Six police officers who officials said "saved lives" by alerting residents in Nashville to an impending blast on Christmas Day were named by the Nashville Police Department.
Sgt. Timothy Miller, an 11-year veteran, was identified, along with officers Brenna Hosey, a 4-year veteran; Richard Tylor Luellen, a 3-year veteran; Amanda Topping and James Wells, both with the department for 21 months; and Michael Sipos, a 16-month veteran.
"These incredible heroes who ran to danger with uncertain outcomes ahead of them, were responsible for so many injuries being saved," Nashville Mayor John Cooper said at a press conference on Friday.
Police officials said a call about shots being fired was taken by dispatchers on the morning of Dec. 25, triggering a response by police at about 5:30 a.m. local time.
When officers arrived at the area on Second Avenue, they saw an RV that was broadcasting a message.
"Once they arrived in the area, they heard an RV giving out a message, basically saying that it was going to detonate within a certain timeframe. The countdown would go on and then it was played [sic] music and then the countdown would start again," Nashville Police Chief John Drake told reporters at a press briefing.
After calling for a special unit to come to the scene and check out the RV, officers began knocking on doors, evacuating residents, even as the possible detonation loomed.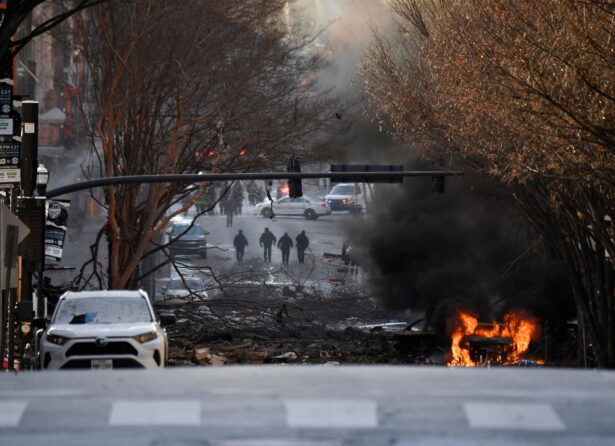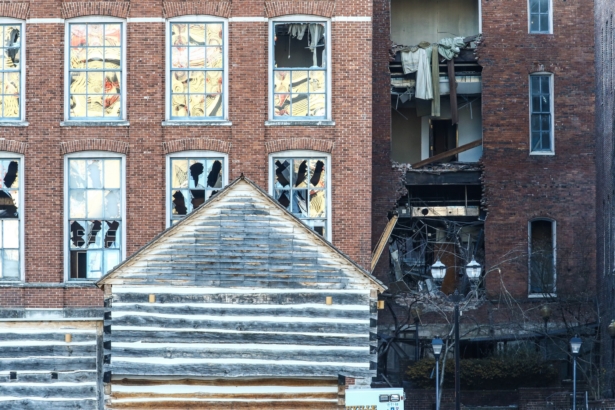 "These officers didn't care about themselves, they didn't think about that," Drake said.
"They cared about the citizens of Nashville, and they went in and we've been talking not about the debris that we have here, but also, maybe, potentially, people. So with that said, the officers, saved lives today, and their heroism should be known."
The officers "are heroes," Cooper added.
The explosion took place around 6:30 a.m. local time outside 166 2nd Avenue North downtown, according to officials. They are investigating what happened. Officials released an image of the RV moving down the road at the intersection of Commerce Street and 2nd Ave. North, about half a block from the place where the incident happened.
"Initial evidence does show that the early morning explosion was a deliberate bomb being set off in our community," Cooper told reporters. Tennessee Gov. Bill Lee in a tweet said officials believe the explosion "was an intentional act."
There are no known deaths from what happened. Three people were hospitalized; all are in stable condition. Several officers were injured, including one who suffered temporary hearing loss. The explosion knocked an officer to the ground.
One building collapsed and others were damaged, some extensively. In total, at least 41 buildings were damaged by the blast. A number of people were evacuated amid concerns about the integrity of some of the buildings.
From The Epoch Times