The son of a founding Hamas leader said the terrorist group is an even bigger threat to the world than ISIS, adding that the mainstream media is afraid to call Hamas a genocidal religious movement for fear of igniting a religious war.
"It's their own comparison to say Hamas and ISIS, because I think Hamas is a lot more dangerous," Mosab Hassan Yousef told FOX & Friends on Monday.
"Look at the division and the global confusion because of Hamas. They brought us to our knees somehow, by their brutality and their barbarism," he said, referring to the mixed political and cultural response to Hamas' terrorist attacks—and the ensuing conflict—in many parts of the world.
On several U.S. college campuses, student protests erupted in support of Palestine, with 34 student organizations even signing a letter of support "in solidarity" with Hamas—alleging that Palestine was occupied territory and, therefore, that Hamas could not be blamed for seeking to "decolonize" it from Israeli rule.
Mr. Yousef, who renounced Hamas in the 1990s and worked as an informant for the Israel Security Agency, or Shin Bet, from 1997 to 2007, insisted that the group should be considered a terrorist organization that exploits religious differences.
"They are a waging religious movement against Israel," he said. "The mainstream media cannot say this, because they are afraid to ignite a religious war."
"It is a religious situation, and we need to expose them for what they are."
Mr. Yousef said that Hamas' religious agenda should not be mistaken for a political one.
"They are not a national movement. If they were a national movement, a political movement, you can satisfy their ambitions somehow—you can negotiate with them," he said. "But when they are a religious movement, when they don't believe in political borders … they are driven by dark hatred toward a race, toward a nation."
"They want to annihilate the Jewish people because they are Jewish people," Mr. Yousef concluded.
In an interview last week, Mr. Yousef expressed his doubts about Hamas having any sort of sympathy with anyone who didn't share their views.
"I was born at the heart of Hamas leadership, you know. And I know them very well," he said. "They don't care for the Palestinian people. They don't regard human life. I saw their brutality firsthand back in 1996 when I spent about a year and a half in Megiddo prison. They killed so many Palestinian people at that point."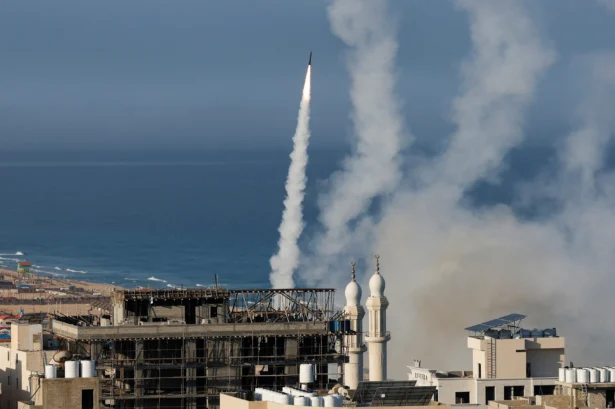 His experiences made him turn his back on the group, and even on his own family, despite being treated "like a prince in that world."
He feared that if Hamas should succeed in defeating Israel, they would rule just as ruthlessly over Palestinians.
Hamas took control of the Gaza Strip when it was unexpectedly elected to power in 2006 in the wake of Israel's withdrawal from the area. Israel declared war on Hamas this month after the terrorist organization launched a surprise attack on southern Israel on Oct. 7, killing over 1,200 Israeli civilians.
Hamas also took over 200 hostages back to Gaza immediately after the attack.
Mr. Yousef said the biggest obstacle to any ground invasion into Gaza by the Israelis would be Hamas' practice of using civilians—often women and children—as "human shields," and the system of tunnels from which they operate.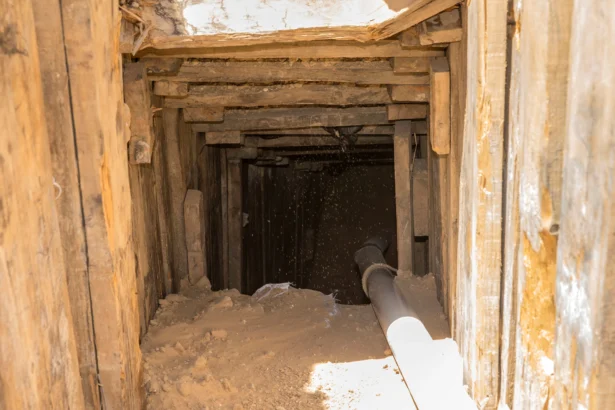 "They used the funds and the aid that came to Gaza—instead of going to the people, they used it to dig tunnels," he said.
"It's very hard to deal with this type of suicidal group of fighters who basically don't appreciate life. They don't praise life. They [are] actually looking forward to death."
Mr. Yousef said he believed Israel was delaying its ground offensive into the Gaza strip because it was gathering additional intelligence, an approach he commended. "Without intelligence, without information, knowing the tunnel's mouths and Hamas' movement on the ground, it is going to be a very difficult war."
The destruction of the movement led by Hamas should begin with the destruction of its infrastructure, including the tunnels, he said. Israel should do "whatever it takes" to destroy the terrorist organization, including even a prolonged siege of the Gaza territory, Mr. Yousef declared.
"Israel needs to deal with the head of the snake, in Doha, in Beirut, wherever they are. Cut the head of the snake, and let the tail die," he said.