Despite a bevy of negative articles from mainstream media outlets like Rolling Stone and Bloomberg News, the anti-child-trafficking movie "Sound of Freedom" has generated $100 million at the box office since it made its debut several weeks ago.
The low-budget film featuring actor Jim Caviezel is based on the life of Tim Ballard, the founder of Operation Underground Railroad, which is dedicated to rescuing kids from sex trafficking operations.
Now, according to Variety magazine, "Sound of Freedom" on Thursday became the first independent film to reach $100 million at the North American box office since the start of the COVID-19 pandemic. The film, which had a $14 million budget and was directed by Alejandro Monteverde, is the 16th highest-grossing movie so far in 2023.
As of Friday, the film has generated about $101 million since it made its debut on July 4, according to BoxOfficeMojo.
"'Sound of Freedom' has become the people's movie," Jared Geesey, with film distributor Angel Studios, told Variety. "This is the opposite of the top down system developed by Hollywood gatekeepers. We are empowering people to be part of choosing, funding, and sharing stories that amplify light and impact culture."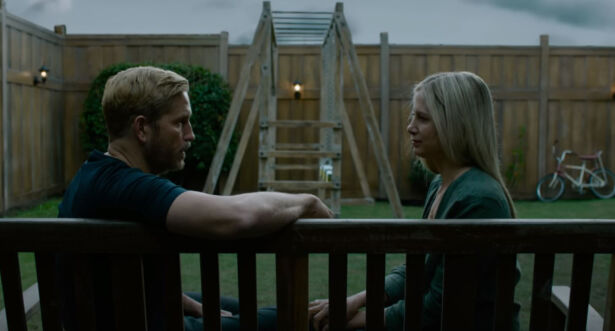 At the same time, the film has generated very positive ratings among audience members, and film critics have also given it high marks. It's received an A+ on CinemaScore and a 100 percent score on RottenTomatoes.
Variety chief film critic Owen Gleiberman said the film is a "compelling movie that shines an authentic light on one of the crucial criminal horrors of our time, one that Hollywood has mostly shied away from."
However, "Sound of Freedom" isn't without detractors, including two viral articles published by Rolling Stone and Bloomberg, respectively, in recent days. In a Rolling Stone article, the author, Miles Klee, claimed the movie "foment[s] moral panic for years over this grossly exaggerated 'epidemic' of child sex-trafficking, much of it funneling people into conspiracist rabbit holes and QAnon communities."
Those articles drew a significant backlash on social media, with users accusing both publications of trying to whitewash pedophilia and child trafficking.
"There's support for the movie from white conservative political groups, but a third of the audience is Hispanic," David A. Gross, who runs the movie consulting firm Franchise Entertainment Research, told Variety. "The inspiration, action, and Latin America-based story are drawing a diverse audience, not just ethnically," he adds, "but in age and gender."
The film's plot centers around Mr. Ballard on a mission to rescue children held by child traffickers in Colombia. The film's director and producers say that it's based on a true story.
Mr. Ballard, a former Department of Homeland Security official, has testified to members of Congress about his organization, and in 2019, he was named to a presidential council targeting human trafficking. Operation Underground Railroad said that much of the movie is true, including the Colombia rescue mission, but it said that some parts were false. For example, it says that Mr. Ballard never actually killed anyone as the movie depicts.
Other Claims
There were also claims that AMC Theaters intentionally turned off the air conditioning during screenings of "Sound of Freedom," allegations that were disputed by both AMC and Angel Studios this week.
"AMC Theaters across the country have been turning off the AC in their theater rooms screening 'The Sound of Freedom,'" said a Facebook post that went viral.
But Angel Studios released a statement saying such assertions are baseless.
"We understand there are rumors—predominantly in social media—that AMC theaters have made it difficult for fans to see SOUND of FREEDOM in local AMC theaters, and we want to make it clear these rumors are not accurate," Brandon Purdie, the head of Angel Theatrical Distribution, stated in a news release. "AMC has been an outstanding partner for Angel Studios, and in fact, as a result of the movie's performance and consumer demand, AMC has agreed to add additional screens for SOUND OF FREEDOM this weekend."
Trump Response
Earlier this week, former President Donald Trump hosted Mr. Caviezel and Mr. Ballard for a screening of the film at his golf club in Bedminster, New Jersey.
"I hope you enjoyed it. It's something I'm not sure if you're supposed to enjoy or learn—it's a combination. But that was a great movie," Mr. Trump said after the film ended. "Now I understand why it's doing so well."
Mr. Trump also remarked that "it's been pretty crazy out there," noting, "It's a vicious world."
"These are vicious people; these are very sick people—they're deranged. We have a lot of them out who really don't stand for what we stand for. But for some reason, the public understands it better than they've ever understood it before and are stepping up like I've never seen before," he said.
From The Epoch Times