Two top U.S. officials traveled to Italy to look into a tip regarding former President Donald Trump, special counsel John Durham said on June 21.
"You and Attorney General [William] Barr went to Italy to take a look at some allegation … and Italian officials gave you evidence that they said linked Donald Trump to certain financial crimes," Rep. Zoe Lofgren (D-Calif.) asked Durham during a hearing in Washington. "Did the attorney general ask you to investigate that matter that the Italians referred to you? And if so, did you take any investigative steps? Did you file charges? If not, did you file a memo for a decision not to charge in this case?"
Durham said the question was outside the scope of what he was authorized to talk about, but did disclose some information.
"I can tell you this—the investigative steps were taken, subpoenas were issued, it came to nothing," Durham said.
According to an anonymously sourced news report, Durham and Barr went to Italy in 2019 to explore claims regarding "suspicious financial dealings" related to Trump.
Durham did not dispute that the trip was related to the former president.
Durham said Wednesday that he went with Barr, who was appointed by Trump, "to try to pursue leads involving a particular mysterious professor."
He added later that the professor was linked to George Papadopoulos, a Trump campaign adviser who allegedly told an Australian diplomat before the 2016 election that the campaign had received a suggestion Russia could help anonymously release information that would be damaging to Democrat presidential candidate Hillary Clinton. The FBI opened an investigation based on the alleged claim.
"There was a particular person who supposedly had provided or had made statements to Papadopoulos. And Papadopoulos, not when he talked to the Australians, but when he was interviewed by the FBI, attributed information he had to this particular person who is a European," Durham said. "There is reason to believe that that particular person was in Italy, or had been in Italy."
Barr went on the trip because Italian authorities "wanted to deal with a person at an appropriate level, not with me," Durham also said.
Durham at the time was a U.S. attorney. He had been appointed by Trump. Barr appointed Durham special counsel in 2020.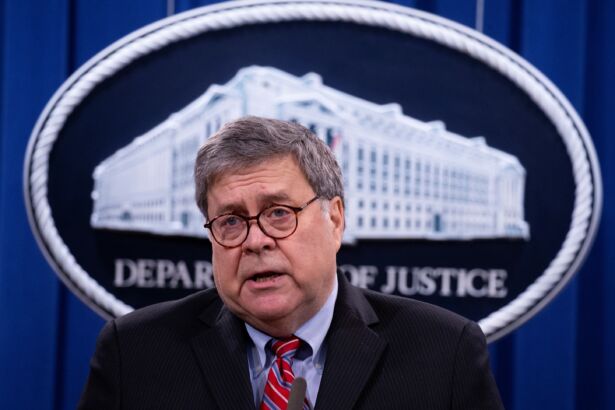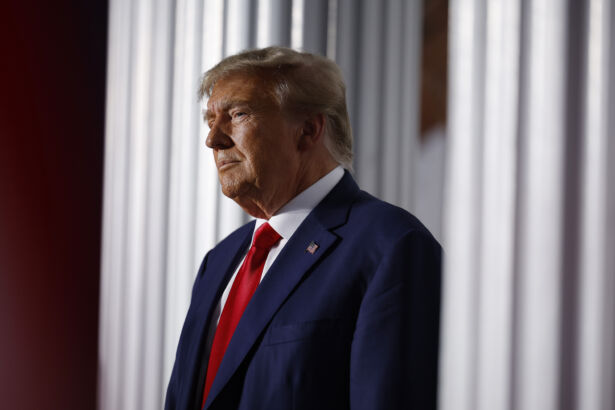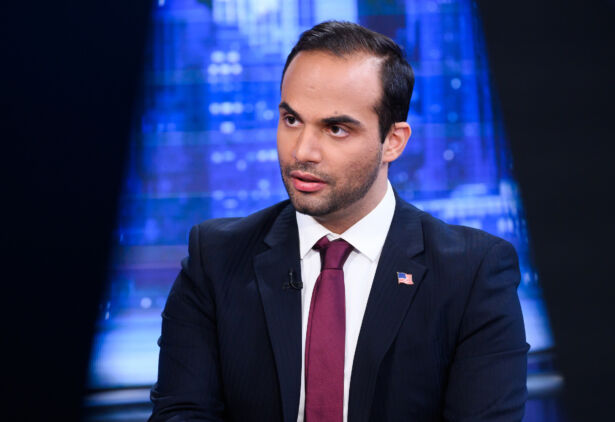 When Rep. Glenn Ivey (D-Md.) suggested it was unusual for an attorney general to go on trips to interview witnesses, Durham said Barr did not interview any witnesses.
"My understanding was that in accordance of what the Italian authorities wanted, he was going to go over—did go over—and introduced me to them so that they could work with us to see if they could be of assistance in our locating a particular witness," Durham said.
Durham was testifying for the first time since he released a report finding the FBI significantly diverged from established policies when it launched investigations into Papadopoulos and other Trump campaign officials based on flimsy allegations as opposed to taking steps to verify the information, much of which came from a group funded by the Clinton campaign.
A previous report from the Department of Justice inspector general found the FBI made "significant errors or omissions" in its applications to spy on Carter Page, another Trump campaign associate.
The FBI has claimed it has revamped its policies in a way that would prevent similar "missteps" from happening again in the future.
The Durham report did not mention the Italian trip or anything related to the examination of the tip.
Papadopoulos pleaded guilty in 2017 to one count of making false statements, admitting that he lied to the FBI about his contact with a British/Maltese professor named Joseph Mifsud. They met in Rome around March 14, 2016, according to the plea agreement.
Mifsud is alleged by some to be a spy for Russia but he also has extensive connections to European politicians and intelligence officials. He told a newspaper that he offered to provide the Trump campaign with contacts in various places, including Russia, and did introduce Papadopoulos to several people.
Trump pardoned Papadopoulos before leaving office. The White House at the time pointed to a report from former special counsel Robert Mueller, in which Mueller said he could not establish collusion between Trump or his campaign and Russia.
"At the time that Mr. Papadopoulos allegedly made the false statements, he was not represented by counsel, and, after he was arrested, Mr. Papadopoulos gave additional information on his prior statements to the Special Counsel," the White House said.
"Today's pardon helps correct the wrong that Mueller's team inflicted on so many people."
From The Epoch Times