A new study by a team of Texas researchers has revealed a strong association between autism in boys and aspartame consumption—in the form of diet soda intake or artificial sweeteners—during pregnancy and/or while breastfeeding.
Researchers at the University of Texas (UT) Health Science Center at San Antonio asked the parents of 235 children diagnosed with autism spectrum disorder (ASD)—and the parents of 121 children without—to complete a questionnaire about their diet soda and aspartame intake while pregnant and/or breastfeeding.
Despite its relatively small sample size, the results of the study are alarming: boys whose mothers drank diet soda on a daily basis while pregnant or breastfeeding were 3 times more likely to be diagnosed with ASD.
Aspartame has been the leading artificial sweetener in U.S. diet sodas since the 1980s. Its potent taste—up to 200 times sweeter than table sugar—and low caloric value made it a popular choice for those seeking to lower their sugar intake without sacrificing sweetness.
The study, published in the peer-reviewed journal Nutrients, asked biological mothers how often they drank diet soda containing artificial sweeteners, then asked them to name them and how much of each beverage they drank each day. The diet beverages mentioned specifically in the questionnaire—Diet Coke, Diet Dr. Pepper, Diet Sprite, Crystal Light, sugar-free Kool-Aid, Slim-Fast, and other 'lite' drinks—all contain aspartame.
A similar question was asked regarding aspartame table-top sweeteners used in tea, coffee, or other beverages and foods.
Troublous and Sweet
In a video that summarizes the findings, Sharon Parten Fowler, co-author of the study and adjunct assistant professor in the UT Department of Medicine, said the team's interest was raised over a decade ago, when people began contacting them to share their stories of health problems developed after consuming diet sodas daily.
One person suffered from severe headaches, another from suicidal depression, and one middle-aged man said he developed debilitating leg pains.
"In all three cases, their severe symptoms disappeared once they quit using diet sodas, and reappeared when they tried using them again," Ms. Fowler said.
As noted in the study, the prevalence of diagnosed ASD in the United States has increased dramatically over the last 40 years, from fewer than 0.3 per 1,000 children before 1980 to 27.6 per 1,000 children in 2020.
Though changes in diagnostic guidelines and definitions play a major role in the explosion of diagnosed cases of autism, the researchers note that the increase in ASD coincided with aspartame's FDA approval—first as a table-top sweetener in 1981, then two years later as an ingredient in diet sodas.
"These associations do not prove causality but taken in concert with reports from earlier studies of increased prematurity and cardiometabolic health impacts among infants and children exposed daily to diet beverages [or] aspartame during pregnancy, our findings raise new questions about potential neurological impacts that need to be addressed," said Raymond F. Palmer, author of the paper and professor at the Department of Family and Community Medicine at UT Health San Antonio, in a press release.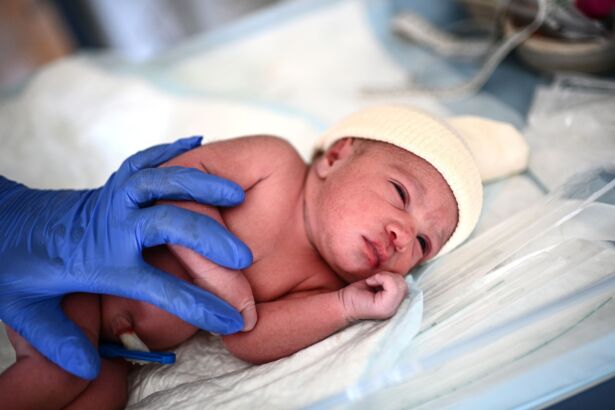 "Our findings raise a red flag of warning. We hope women will consider carefully the potential harm to their unborn children when deciding whether to use these products during pregnancy and breast-feeding," Ms. Fowler said.
The authors of the study noted that further research should be conducted, including efforts with larger sample sizes, to further explore the link between aspartame and the development of autism.
The study results follow a June announcement from the World Health Organization to the effect that they now deem aspartame to be a "possible" cause of cancer. Still, WHO officials said they were not directing consumers to completely cut out the sugar alternative, but to practice moderation in their consumption.
In June, the World Health Organization (WHO) classified aspartame as "possibly carcinogenic to humans" while reaffirming that the recommended human intake remains safe.
The WHO's decision was based on "limited evidence" that suggested a possible link between the artificial sweetener and liver cancer.
"We're not advising companies to withdraw products, nor are we advising consumers to stop consuming altogether," said Francesco Branca, the WHO's nutrition and food safety director, during a press conference at the time. "We're just advising for a bit of moderation."
Currently, aspartame is found in more than 6,000 food and beverage products, including diet sodas, cereal, ice cream, drink mixes, chewing gum, and sugar-free foods.