Prime Minister Rishi Sunak has backtracked on his campaign promise to ban all Confucius Institutes in the UK, Downing Street has confirmed.
The prime minister's office said the government is "taking action to remove any government funding" from the Chinese state-sponsored institutes but decided it would be "disproportionate" to ban them.
It comes as Sunak's predecessor Liz Truss said the institutes "should be closed down immediately" during her trip to Taiwan on Wednesday.
Former Conservative Party leader Sir Iain Duncan Smith said he's "disappointed" by the announcement, but researcher Sam Dunning told The Epoch Times a recently passed new law is likely to "spell the end of Confucius Institutes" anyway.
Confucius Institutes are Chinese state-sponsored organisations that run Mandarin courses and facilitate cultural events, but they have also been accused of censoring speech, discriminating against Chinese ethnic minorities, propagating communist ideology, and exerting undue influence on their host institutions.
During his leadership campaign last year, Sunak vowed to close all 30 Confucius in the UK, saying almost all UK government spending on Mandarin language teaching at school was channelled through CIs "thereby promoting Chinese soft power."
But Downing Street on Tuesday confirmed the government has decided against the move.
"We recognise concerns about overseas interference in our higher education sector, including through Confucius Institutes, and regularly assess the risks facing academia," a spokesman said in a statement.
"We are taking action to remove any government funding from Confucius Institutes in the UK, but currently judge that it would be disproportionate to ban them," he added.
"Like any international body operating in the UK, Confucius Institutes need to operate transparently and within the law, and with a full commitment to our values of openness and freedom of expression."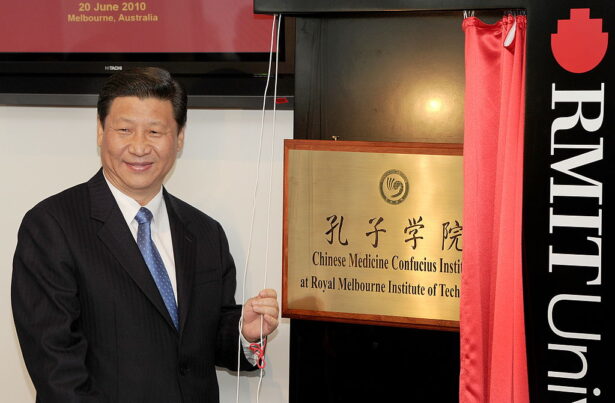 Reacting to the news, Duncan Smith, who co-chairs the Inter-Parliamentary Alliance on China, told Talk TV  he's "disappointed" with Sunak's U-turn.
"Confucius Institutes are well shown [to have] nothing to do with language. That's a complete veneer over them. The truth is they are there to spy on particularly Chinese students, and particularly Hong Kong students that are here. It's appalling really. They track them, they watch them, and they do whatever they can to feed back to China," he said.
He also criticised the government's overall rhetoric and policy on China, saying the UK is not taking China as seriously as other Five Eyes nations do.
Truss Calls for Tougher China Policy
Downing Street's confirmation comes as Truss called on the UK and other democratic nations to take a tougher stance on the Chinese Communist Party (CCP) and defend Taiwan in the event of a takeover by force.
Sunak's government designated China as an "Epoch-Defining challenge" in the UK's foreign policy update, stopping short of calling it a "threat" as Sunak did during his leadership bid last year.
He and Foreign Secretary James Cleverly have also rejected the rhetoric of having a cold war with China, arguing the country plays a significant role in global affairs.
But Truss said on Wednesday that it's not up to the West to choose whether or not it wants to be in a cold war, as Beijing has "already made their choice."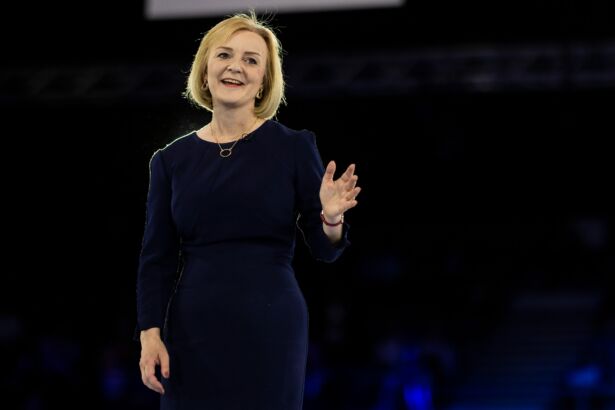 The former prime minister warned the UK government against future integration with the Chinese economy and called for an  "economic NATO" that's modelled after the Coordinating Committee for Multilateral Export Controls, an informal Western Bloc organisation that coordinated embargos against the Soviet Bloc during the Cold War.
There are 30 Confucius Institutes in the UK, the highest number in the world after most U.S. branches were shut down following the Trump administration's decision to designate the Confucius Institute U.S. Center as a Foreign Mission.
New Law May End Confucius Institutes
Some institutes in Canada, France, Australia, Germany, Sweden, Norway, Denmark, and Finland have also been shut down in recent years, but there have been reports that some of the institutes in the United States and Canada remained where they were with the name "Confucius Institute" removed.
A report published last year said most of the Confucius Institutes in the UK were engaged in activities beyond their remit of "language and culture," including "cooperating with UK organisations that work with the United Front Work Department, a [Chinese Communist Party (CCP)] agency the interference activities of which were recently highlighted by MI5."
After further research, the authors also raised concerns over the institutes' "discriminatory" hiring process.
In an email to The Epoch Times, co-author, Director of UK-China Transparency Sam Dunning said the research shows that "Confucius Institute staff from China are being recruited on the basis of their ability to 'enforce CCP discipline' abroad, obliging them to interfere in university life and posing a threat to anyone with citizenship or family in China. This is an egregious systematic threat to academic freedom and the safety of university members in the UK."
Dunning said the UK government's decision "to turn a blind eye to this and row back on its commitment" is "disappointing all those who want Chinese students and academics to be able to enjoy academic freedom in the UK."
But he also said measures in the Higher Education (Freedom of Speech) Act, which passed into law last week "will likely spell the end of Confucius Institutes, with the universities regulator now obliged to take action against the illegal Confucius Institutes programme."
Under the new law, universities and student unions have a legal obligation to protect freedom of speech and academic freedom.
The higher education regulator, the Office for Students, is also required to monitor foreign funding of universities and consider whether they are related to failures in the protection of freedom of speech and academic freedom.
From The Epoch Times