The second day of Supreme Court nominee Amy Coney Barrett's confirmation hearings began on Tuesday morning on Capitol Hill in Washington, where the judge is facing questions from senators.
Senators on the Judiciary Committee have 30 minutes to ask Barrett questions in the first round.
Democrats on the committee said during Monday's hearing that they will focus their questioning on the Affordable Care Act (ACA), also known as Obamacare. They are building a case that Barrett would not hesitate to overturn former President Barrack Obama's signature health care law, and are also arguing that the president's appointment is too close to the election.
Many Senate Democrats who spoke on Monday used stories of Americans suffering from serious illnesses who they claim would lose their health care if the Supreme Court strikes the law down.
"Health care coverage for millions of Americans is at stake with this nomination," Ranking Member of the Senate Judiciary Committee Dianne Feinstein (D-Calif.) said during her opening statement on Monday.
"So over the course of these hearings, my colleagues and I will focus on that subject. We will examine the consequences if—and that's a big if—the Republicans succeed in rushing this nomination through the Senate before the next president takes office."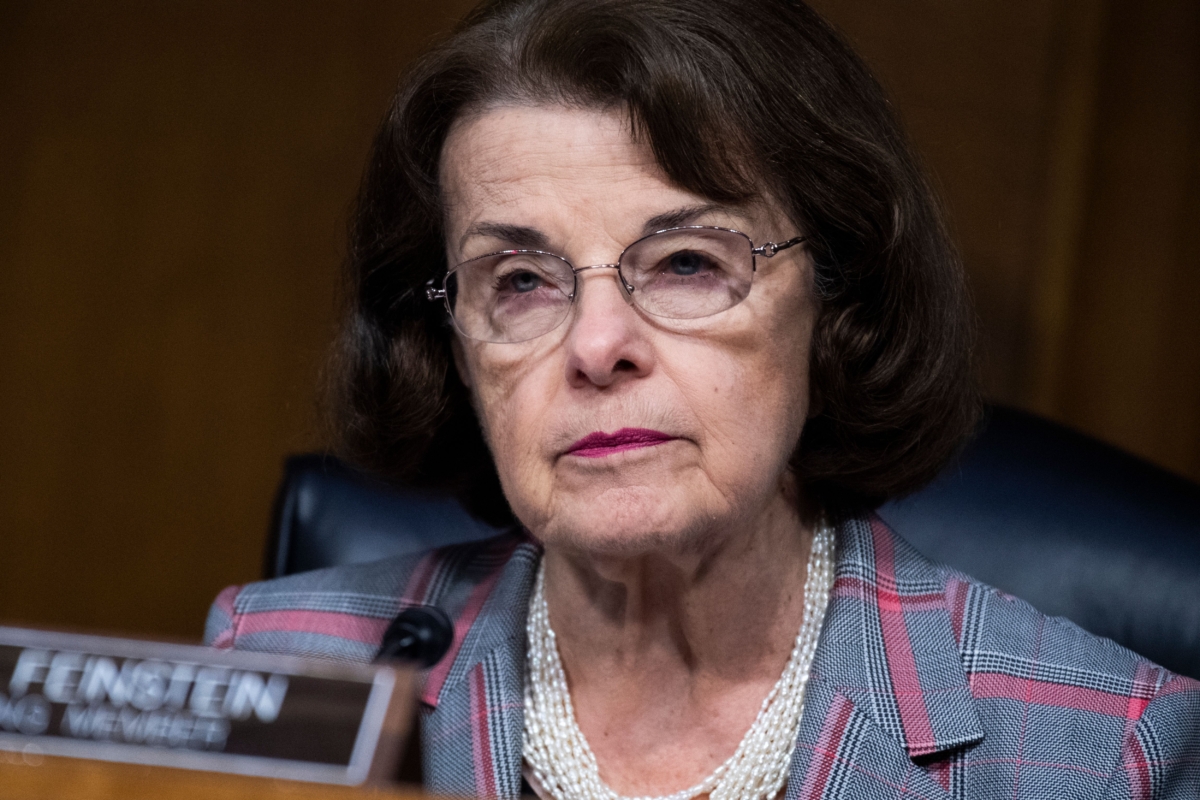 Senate Republicans, meanwhile, focused on Barrett's credentials as a judge and have accused Democrats of turning the Supreme Court into another political arm of government.
They also defended Barrett against their colleagues' claims over health care.
Sen. Chuck Grassley (R-Iowa), who spoke after Feinstein, said his colleagues' claim that "Barrett's confirmation would be the demise of the Affordable Care Act and the protections for pre-existing conditions" was "outrageous."
"As a mother of seven, Judge Barrett clearly understands the importance of health care," Grassley said. "Democrats and their allies shouldn't claim to know how any judge would rule in any particular case."
Meanwhile, Sen. Ted Cruz (R-Texas) responded to his colleagues' claims, saying that Senate Democrats are attempting to compel Barrett to promise that she would "work to implement their policy vision of healthcare."
"That is not a judge's job," Cruz said.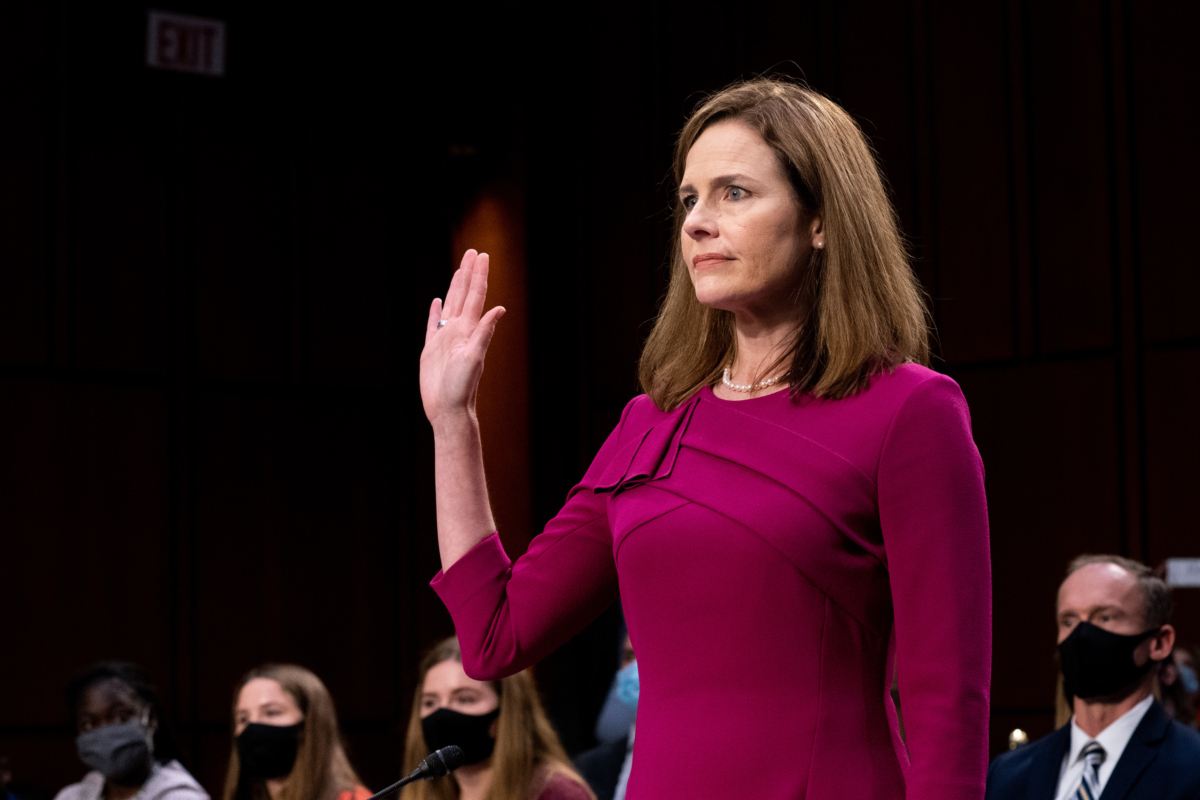 Senators are also expected to ask about her academic writings and rulings during her three years as a 7th Circuit Court of Appeals judge, such as one involving the Second Amendment and abortion restrictions. Senate Democrats have previously indicated that they would question Barrett about cases that she would recuse herself from, such as cases involving the 2020 presidential election.
Barrett, 48, was one of the last to speak during the hearing. As a judge who is inspired by late Justice Antonin Scalia's judicial approach, Barrett vowed that she would interpret laws "as they were written," while adding that policy decisions should be left to lawmakers.
"Courts are not designed to solve every problem or right every wrong in our public life. The policy decisions and value judgments of government must be made by the political branches elected by and accountable to the people," Barrett said.
She also referenced the late Justice Ruth Bader Ginsburg, saying that although Barrett has been nominated to fill Ginsburg's seat, "no one will ever take her place."
"I will be forever grateful for the path she marked and the life she led," Barrett said.
She ended her remarks by pledging "to faithfully and impartially discharge my duties to the American people" as a Supreme Court justice.
President Donald Trump nominated Barrett to replace Ginsburg, who passed away on Sept. 18.
Tuesday's hearing will be the second of four days of scheduled hearings that would decide the future of the nation's top court.
From The Epoch Times