Supreme Court nominee Amy Coney Barrett told senators in Washington on Tuesday that she would "stick to the rule of law and decide cases as they come" when pressed on how she views Roe v. Wade, Planned Parenthood v. Casey, and District of Columbia v. Heller.
Senate Judiciary Ranking Member Dianne Feinstein (D-Calif.) asked Barrett whether she agrees with her mentor, late Justice Antonin Scalia, that Casey, which upheld Roe's ruling that abortion access is a constitutional right, was wrongly decided.
"I do want to be forthright and answer every question. On that question, I'm going to invoke Justice [Elena] Kagan's description, which I think is perfectly put. She said, she was not going to grade precedent or give it a thumbs up or down, and in an area where precedent continues to be pressed and litigated, as is true of Casey, it would actually be wrong and in violation of the canons to do that as a sitting judge. Whether I say I love it or I hate it, it signals that I might tilt one way or another in a pending case," Barrett told Feinstein.
Feinstein asked Barrett the same question again, prompting the judge to respond that she can't precommit to cases.
"I can't precommit or say I'm going in with an agenda because I am not. I don't have any agenda. I have no agenda to try to overrule Casey. I have an agenda to stick to the rule of law and decide cases as they come," she said.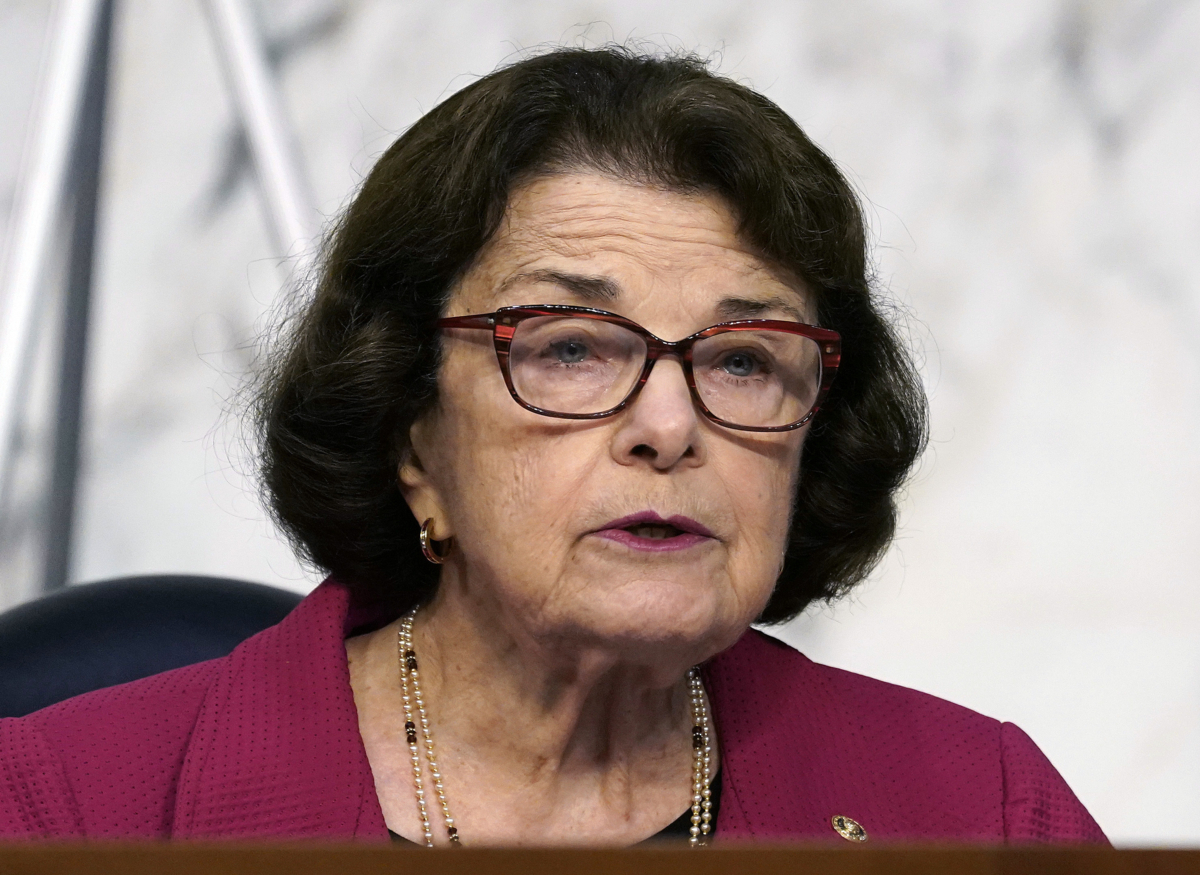 Asked if Casey should be overturned, Barrett said she couldn't express views on cases or precommit to approaching them in a particular way.
"What I will commit is that I will obey all the rules of stare decisis, that if a question comes up before me about whether Casey or any other case should be overruled, that I will follow the law of stare decisis applying it as the court has articulated it, applying all the factors," she said, adding later, "I promise to do that for any issue that comes up, abortion or anything else. I will follow the law."
Feinstein then turned to issues concerning guns, asking if Barrett believes federal, state, and local governments have a compelling interest in preventing a rise in gun violence.
"Senator, the constitutionality of any particular measure that was passed by state or local governments or by this body would be subject to the same judicial process that I described with Senator [Lindsey] Graham," the nominee responded.
"What I will say, because this is just descriptive of Heller, Heller leaves room for gun regulation, and that's why there has been a lot of litigation in the lower courts. Heller does not make a right absolute."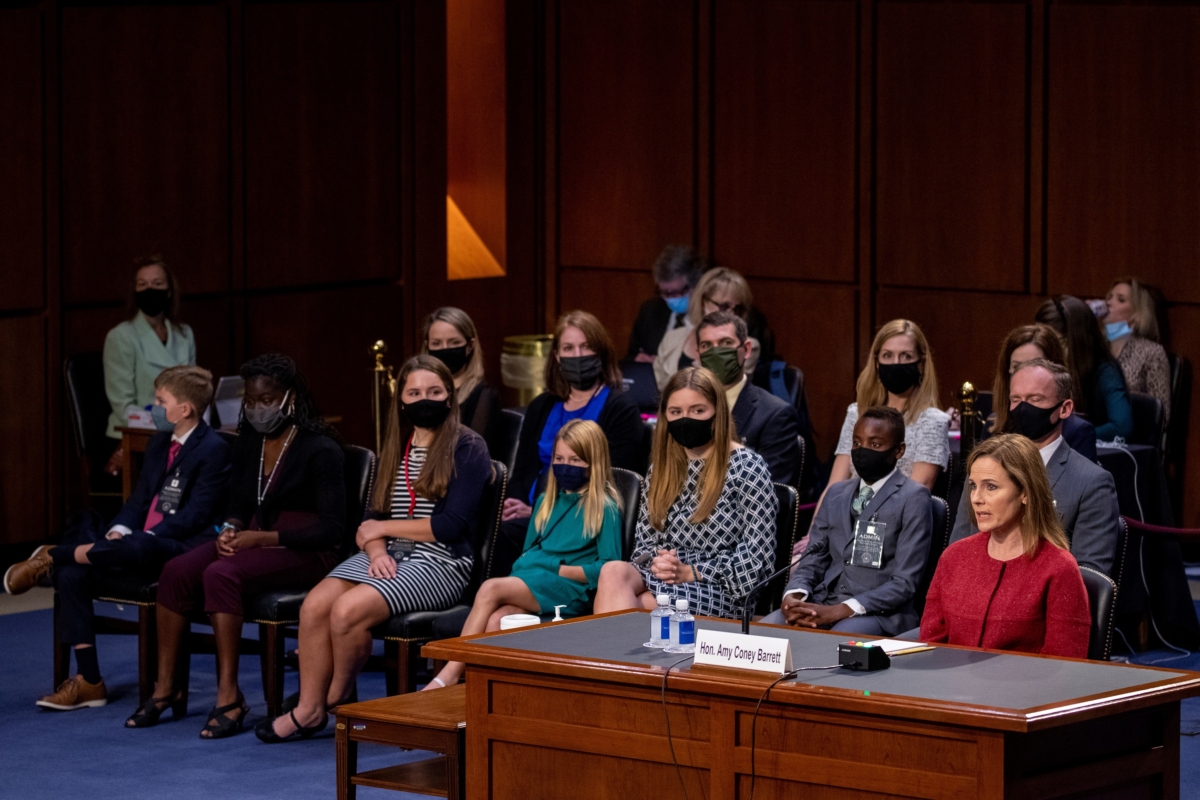 Feinstein then brought up Barrett's dissent in Kanter v. Barr. The majority ruled that using federal and state law to bar convicted felons from possessing guns didn't violate Rickey Kanter's right to own a gun. Barrett argued in the ruling that legislatures only have the power to bar "dangerous people" from possessing guns.
"What I said in that opinion, I stand by, which is, that the original meaning of the Second Amendment, and I went through a lot detailed history, in that case does support the idea that governments are free to keep guns out of the hands of the dangerous. So for example, the mentally ill, others who would be likely to misuse guns," Barrett said on Tuesday.
"What I can say is that my opinion and Kanter shows how I approach questions as a matter of judicial philosophy. I spent a lot of time looking at the history of the Second Amendment and Supreme Court cases. The way in which I would approach the review of gun regulation is in that same way, to look very carefully at the text, to look carefully at what the original meaning was. That was the method that both the majority and dissent in Heller took. So I promise that I would come to that with an open mind, applying the law as I can best determine it."
The Judiciary Committee hearings are scheduled to last through Thursday, with a committee vote on Barrett slated for next week.
From The Epoch Times