The suspect in the mass shooting at a bank in Louisville has been identified as Connor Sturgeon.
Sturgeon, 23, used a rifle to murder four people and injure others at Old National Bank before he was killed, Police Chief Jacquelyn Gwinn-Villaroel told reporters during a briefing.
Sturgeon was employed at the bank.
A LinkedIn profile said he was a syndications associate and portfolio banker who started in April 2022.
"Handled multiple roles at once, including managing a business banking portfolio, building digital infrastructure for new syndications team, and meeting with prospective and existing clients of all sizes," it stated.
Asked to confirm Sturgeon was an employee, a spokesperson for Old National Bank told The Epoch Times in an email that the company is "not commenting on employee information at this time."
The LinkedIn profile also listed Sturgeon as receiving a Bachelor's in finance and economics and a master of science from the University of Alabama, with Sturgeon attending through 2020. Sturgeon attended the university from the fall of 2016 to December 2020, receiving a Bachelor's degree and a Master's degree, a spokesperson for the school told The Epoch Times in an email.
Officials said they are not sure how or where Sturgeon obtained the gun he used. They believe he did not have a criminal history.
Officials confirmed Sturgeon streamed the shooting live on social media. His Instagram page was taken down before his identity was announced.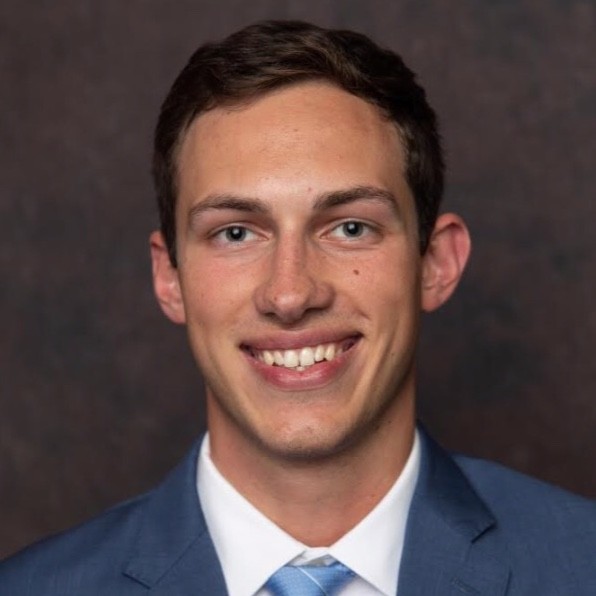 Authorities had previously said they believed the shooter had a connection to the bank.
Nine patients were admitted to the University of Louisville hospital after the shooting, including two officers. Three are in critical condition; all three required operations, a hospital doctor said. Three others are in better condition, but still at the hospital. The three others were released.
All of the victims were employees of the bank or the police agency.
Those in critical condition included Officer Nicholas Wilt, 26, a recent police academy graduate, officials said.
The other officer suffered minor injuries.
Gwinn-Villaroel said that the responding officers "took it upon themselves to not wait to assess everything but just went in to make sure that more lives would not be lost."
The officers shot and killed the suspect, she said.
The four other people who were killed in the shooting were identified as Joshua Barrick, 40; Thomas Elliot, 63; Juliana Farmer, 45; and James Tutt, 64.
Jim Ryan, CEO of Old National Bank, said in a statement that "there are no words to adequately describe the sadness and devastation that our Old National family is experiencing as we grieve the tragic loss of our team members and pray for the recovery of all those who were injured," said Old National Bank CEO Jim Ryan. He thanked law enforcement and first responders.
Mayor Craig Greenberg said what happened was "heartbreaking" and expressed his condolences to the families of the victims, including relatives of Elliott, whom he described as a good friend.
"This was an evil act of targeted violence," Greenberg said.
Another shooting that happened at a nearby community college, resulting in multiple casualties, appeared to be unrelated, officials said.
From The Epoch Times