The Taliban denounced claims on Tuesday that one of its top leaders who is also a co-founder of the designated terrorist group was killed during a clash with resistance forces.
Rumors recently spread on the disappearance of Mullah Abdul Ghani Baradar—a top leader who hasn't been seen in public since the Taliban's swift takeover of the war-torn nation and its Western-backed government.
Taliban spokesman Suhail Shaheen denied the rumors that he was killed in a statement on Twitter, saying Baradar issued a voice message to reject all those claims.
"In a voice message [Baradar] rejected all those claims that he was injured or killed in a clash," Shaheen said, adding that the Taliban co-founder told him the rumors are "lies and totally baseless."
The denials follow days of rumors that supporters of Baradar had clashed with those of Sirajuddin Haqqani, head of the Haqqani network that is based near the border with Pakistan and was blamed for some of the worst suicide attacks of the war.
The rumors also follow speculation over possible rivalries between military commanders like Haqqani and leaders from the political office in Doha like Baradar, who led diplomatic efforts to reach a settlement with the United States.
Baradar has held positions at an executive level during the Taliban's rule from 1996 to 2001 and was named as the second-in-command after the Taliban announced a new government for Afghanistan earlier this month.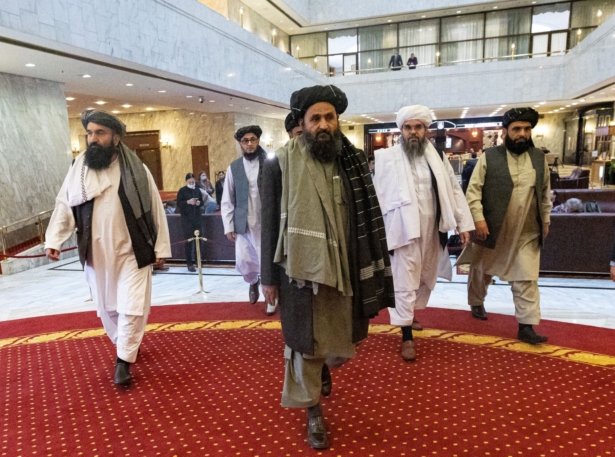 Baradar was one of the original founders of the Taliban, designated by some federal agencies as a terrorist group, in the early 1990s. He fled to Pakistan when the United States invaded Afghanistan following the Sept. 11, 2001, terrorist attacks.
Years later, Baradar was captured by Pakistani forces in Karachi and was later released from prison in 2018 after his release was requested so Baradar could lead peace negotiations.
Meanwhile, the group's supreme leader, Mullah Haibatullah Akhundzada, has also not been seen in public since the group seized control of Kabul last month, although he issued a public statement when the new government was announced.
Speculation over Taliban leaders has been fed by the circumstances surrounding the death of the movement's founder, Mullah Omar, which was only made public in 2015 two years after it happened, setting off bitter recriminations among the leadership.
Jack Phillips and Reuters contributed to this report.