A $145 million border wall construction project has been awarded to a company with construction slated to start in February 2019.
The contract was awarded by Customs and Border Protection and the U.S. Army Corps of Engineers to SLSCO Ltd., officials announced on Nov. 2.
"The RGV-03 project includes the construction and installation of tactical infrastructure including a reinforced concrete levee wall to the height of the existing levee, 18 feet tall steel bollards installed on top of the concrete wall, and vegetation removal along a 150 foot enforcement zone throughout the approximately six miles of levee wall system," Immigration and Customs Enforcement said in a press release.
"The enforcement zone will also include detection technology, lighting, video surveillance, and an all-weather patrol road parallel to the levee wall."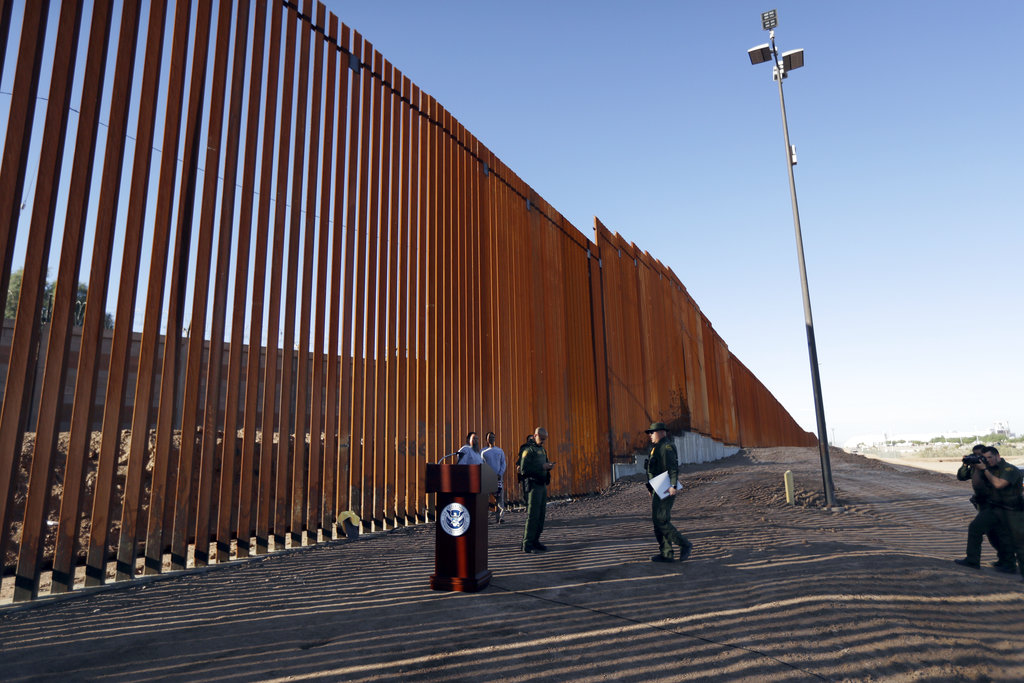 The project sits in the Rio Grande Valley sector in Texas, an area where officials see thousands of illegal aliens pour over the border every month.
In Fiscal Year 2017, the enforcement agency said, agents apprehended over 137,000 illegal aliens. Agents also seized over 1,000 pounds of cocaine and hundreds of thousands of pounds of marijuana.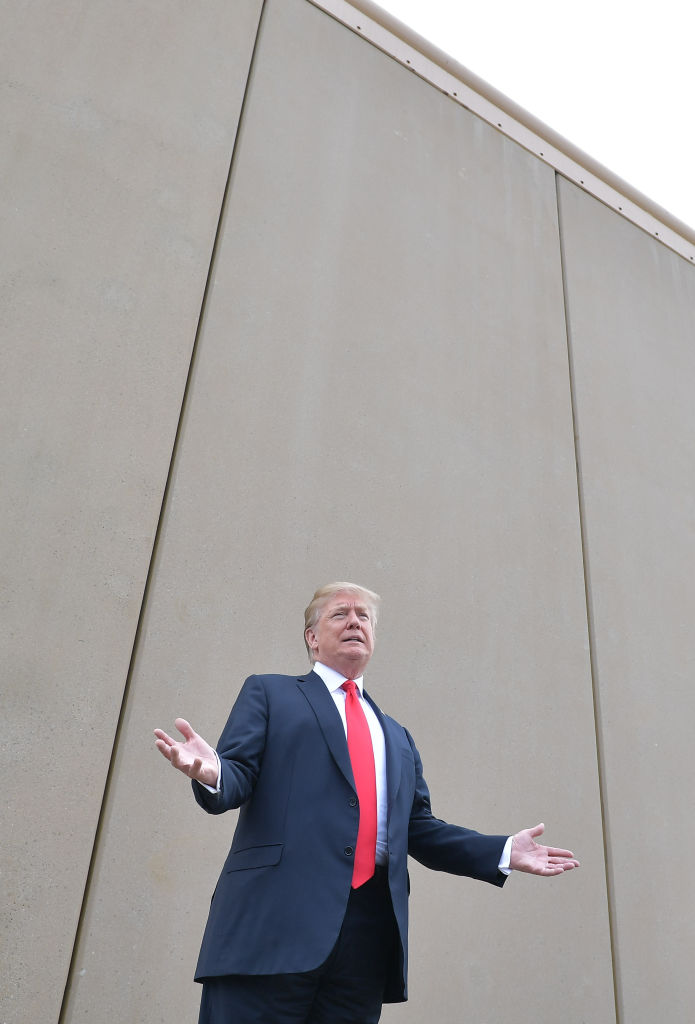 Executive Order
The levee wall system will be a "persistent impediment" to illegal aliens and criminal organizations, officials said. The agency said it was following President Donald Trump's Executive Order 13767.
The order includes instructions to plan and construct a physical wall along the southern border of the United States. Trump has said for years he wants to build a wall along most of the border and has called it a national defense issue.
On Oct. 26, Secretary of Homeland Security Kirstjen Nielsen traveled to California and stood next to two new miles of fencing along the border, declaring it the first completed section of Trump's border wall.
"We are looking at every possible way within the legal construct that we have to make sure that those who don't have the legal right to come to this country do not come in," Nielsen said.
Trump has indicated that he expects to have higher Republican majorities in Congress and the Senate after the midterm elections, enabling quicker confirmation for funding for the wall and, in turn, leading to work on the wall progressing more quickly. Trump's proposed wall is estimated to cost $18 billion. The Consolidated Appropriation Act of 2018 included $1.6 billion for strengthening barriers that are already in place, but not the kind of wall the president is calling for.