Texas will not implement its ban on sexualized drag performances for kids after a federal judge granted a two-week restraining order against the legislation in response to a lawsuit filed by LGBT advocates.
"Based on evidence and testimony presented at the hearing, the court finds there is a substantial likelihood that SB 12 as drafted violated the First Amendment of the United States Constitution under one or more of the legal theories put forward by the plaintiffs," U.S. District Judge David Hittner wrote in the temporary restraining order (pdf) on Aug. 31.
Judge Hittner further agreed with LGBT advocates that allowing the law to take effect would likely cause them "irreparable harm."
The judge's temporary restraining order will last 14 days but does not necessarily mean a permanent injunction against the measure will be granted.
The legislation in question, Senate Bill 12, was signed into law by Gov. Greg Abbott in late June and was set to go into effect on Sept. 1.
Under the bill, sexually oriented performances would be banned from taking place on public property in the presence of an individual who is younger than 18 years old.
The bill defines sexually-oriented performances as a performance in which the performer is nude, engages in sexual conduct, and the performance "appeals to the prurient interest in sex."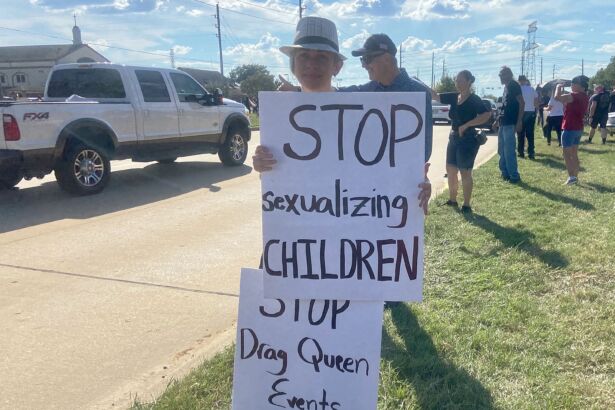 Measure Needed to 'Protect Children'
Sexual conduct, as defined by the bill, is "the exhibition or representation, actual or simulated, of sexual acts, including vaginal sex, anal sex, and masturbation," the "actual or simulated, of male or female genitals in a lewd state, including a state of sexual stimulation or arousal," and the "exhibition of a device designed and marketed as useful primarily for the sexual stimulation of male or female genitals."
It also includes actual contact or simulated contact between "one person and the buttocks, breast, or any part of the genitals of another person; or the exhibition of sexual gesticulations using accessories or prosthetics that exaggerate male or female sexual characteristics."
The bill states that businesses that host sexually-oriented performances risk a fine of up to $10,000 per violation if they allow the shows to take place in the presence of an individual younger than 18 years of age.
Republican lawmakers have argued the legislation is necessary to protect children from being sexualized and uphold public decency; something that has prompted dozens of other states including Tennessee, Florida, and Montana, to roll out similar laws.
The law does not specifically state that drag performances are banned. However, LGBT advocates argued that the bill's definition of performance is too broad and unconstitutional and, led by the American Civil Liberties Union (ACLU) of Texas, filed a lawsuit against the state earlier this month.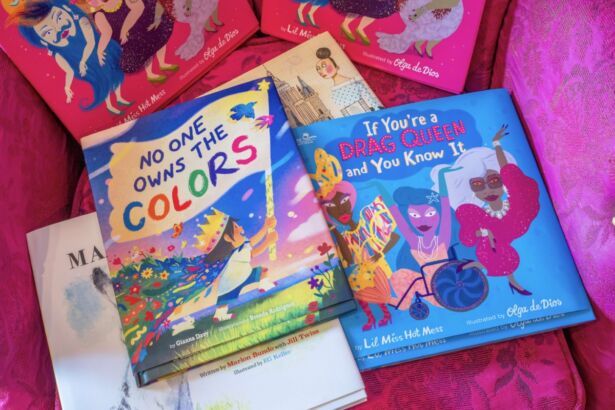 Bill 'Threatens Free Expression of Many Texans'
In their lawsuit (pdf), plaintiffs argued the measure "unconstitutionally singles out drag performances as a disfavored form of expression," and that by enacting this law, the state has "threatened the livelihood and free expression of many Texans, including drag performers across" Texas.
"The First and Fourteenth Amendments prohibit such strident attempts to regulate and ban free expression, and SB 12 should be declared unconstitutional and enjoined," they wrote in their lawsuit. According to the legal department of the ACLU of Texas, plaintiffs and the state Attorney General's Office now have until Sept. 6 to present their legal and factual theories of the case to the judge before a final decision is made.
ACLU Texas Attorney Brian Klosterboer welcomed the judge's order Thursday, calling it a "much-needed reprieve for all Texans, especially our LGBTQIA+ and transgender community, who have been relentlessly targeted by our state legislature."
"This law was obviously unconstitutional from the day it was first proposed, and we are grateful that the court has temporarily blocked it," he said in a statement. "Senate Bill 12 is vague, overbroad, and censors free expression. If allowed to take effect, S.B. 12 will make our state less free, less fair, and less welcoming for every artist and performer."
However, the Texas Attorney General's Office, which represented the state in the lawsuit, vowed to defend the law in court.
"The people of Texas were appalled to learn of an increasing trend of obscene, sexually explicit so-called 'drag' performances being marketed to families with children," said Paige Willey, a spokeswoman for the Attorney General's Office, in a statement to multiple publications.
"The Office of the Attorney General will pursue all legal remedies possible to aggressively defend the state law that regulates such performances to protect children and uphold public decency," Ms. Willey added.
From The Epoch Times