Texas Gov. Greg Abbott (R) has threatened to fine local officials and businesses that enforce mask mandates up to $1,000 in an executive order issued on Thursday.
The new order reiterates Abbott's opposition to mask mandates while extending previously issued orders which penalised local officials and others for enforcing various COVID-19 safety protocols.
The governor said the new order would "provide clarity and uniformity in the Lone Star State's continued fight against COVID-19."
As per the order, residents are strongly encouraged to consistently follow good hygiene and social-distancing and, in areas where the COVID-19 transmission rate is high, individuals are encouraged to follow safety practices such as wearing face coverings and maintaining social distance.
However, no person will be required to wear or to mandate the wearing of a face covering and government entities such as county, city, school district, or public health authorities cannot require people to wear face coverings.
Abbott previously implemented a similar order on May 18, which forbade local governments and school districts from issuing mask mandates.
In a statement on Twitter, the governor wrote: "Every Texan has the right to choose whether they will wear a mask or have their children wear masks."
There will also be no COVID-19-related operating limits for any business or other establishment. Local government entities that institute mask mandates may be fined up to $1,000.
The order also specifies that government entities cannot "compel any individual to receive a COVID-19 vaccine administered under an emergency use authorisation."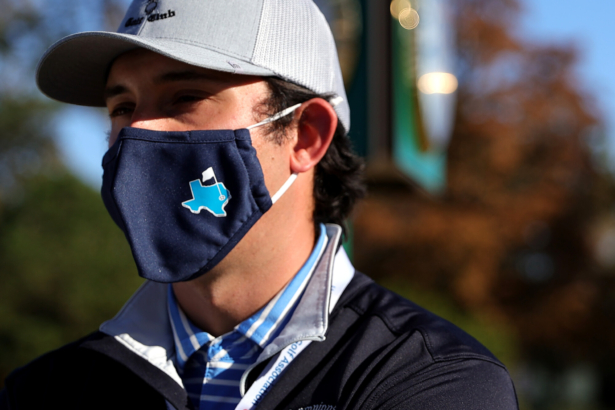 Governmental agencies, public entities and private entities that receive public funding will also not be allowed to require an individual to provide documentation regarding their vaccination status as a condition of receiving any service or entering any place.
Nursing homes, state supported living centers, assisted living facilities, and long-term care facilities are asked to follow guidance from the Texas Health and Human Services Commission (HHSC) regarding visitations, and should follow infection control policies and practices set forth by the commission.
Nursing homes and living facilities can still require inoculations for their residents.
"The new executive order emphasizes that the path forward relies on personal responsibility rather than government mandates," Abbott said in a statement.
"Texans have mastered the safe practices that help to prevent and avoid the spread of COVID-19. They have the individual right and responsibility to decide for themselves and their children whether they will wear masks, open their businesses, and engage in leisure activities.
"Vaccines, which remain in abundant supply, are the most effective defense against the virus, and they will always remain voluntary – never forced – in the state of Texas."
The new order comes after the Centers for Disease Control and Prevention (DCD) issued new COVID-19-related guidance, telling people to wear masks in some areas even if they are fully vaccinated against the virus that causes the disease.
New research into outbreaks from several states and other countries "indicate that on rare occasions some vaccinated people infected with the Delta variant after vaccination may be contagious and spread the virus to others," Dr. Rochelle Walensky, the director of the Centers for Disease Control and Prevention (CDC), told reporters on a call.
The research indicates that vaccinated people who contract the Delta variant have the same viral load, or amount of virus, as unvaccinated people, and that vaccinated people can transmit the variant.
The updated guidance marks a u-turn for the CDC, who previously announced that fully vaccinated persons did not need to wear masks indoors because of the protection the vaccines provide. It also comes as evidence emerges indicating vaccines are not as effective as they once were against the virus.
Zachary Stieber contributed to this report.
From The Epoch Times