Texas House lawmakers have unanimously passed a measure to counter the Chinese Communist Party's forced organ harvesting abuse, taking it one step closer to becoming law.
Titled SB 1040, the bill aims to bar health insurance providers from sponsoring organ transplants originating in China or any other country known to have been involved in forced organ harvesting, the act of killing a person to procure their organs for sale.
The act passed unanimously through the Texas House on May 22 with 145 lawmakers voting in favor. Having received unanimous approval in the state Senate in April, the bill will get another vote in the state senate on the insertion of a section stating the legislative intent. Once it passes, it will head to the governor's desk, making it the first anti-forced organ harvesting bill in the United States.
The bill's advancement paralleled that of a similar effort in Congress, where a bill to punish abetters of abuse is also making progress. On March 27, the Stop Forced Organ Harvesting Act overwhelmingly passed the House, marking the first nonsymbolic legislative action in the United States to curb the atrocity.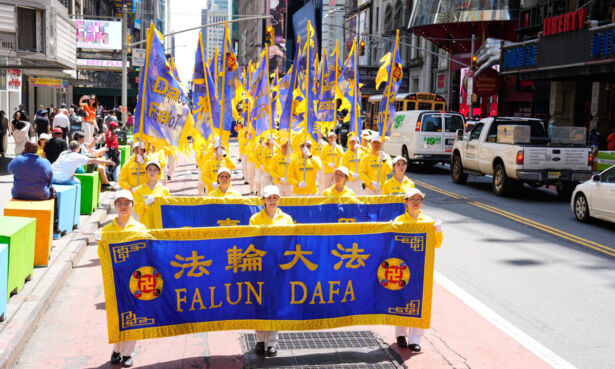 The amendment states that the bill intends to "combat the practice of forcibly harvesting organs from living persons for transplant without free, voluntary consent; bring awareness to China's state-sanctioned practice of forced organ harvesting of prisoners of conscience and other vulnerable persons, including Falun Gong practitioners, Uyghur Muslims, Tibetan Buddhists, and House Church Christians," and curb illicit transplant tourism wherein residents from Texas could become unwitting participants in the abuse.
Adherents of Falun Gong, a meditation practice that has been the subject of a bloody suppression campaign in communist China, have been a principal victim group.
At a press conference on March 29 highlighting the bill, Houston Falun Gong practitioner Crystal Chen said she and other adherents were targets for blood tests during their imprisonment together.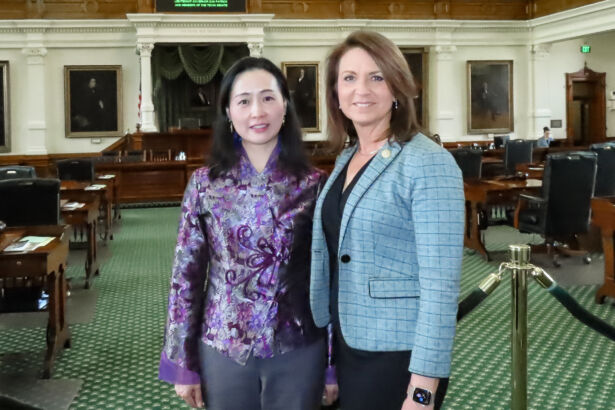 Chen was in her late 20s when the regime began a nationwide persecution of their faith in 1999. In labor camps, she was forced to do slave labor for up to 17 hours a day, making branded merchandise and Christmas gifts, she told a Rotary International convention held in Houston last June. Her mother was tortured to death.
The severe torture she and other adherents suffered, she said, makes plain that the medical tests were not meant for their well-being.
"Falun Gong practitioners exercise daily and do not drink or smoke," and such healthy organs made them "the primary target for organ harvesting," she said in the March press conference.
"Had my blood type and tissue type been a match for an organ recipient, I would not be able to be here today."
Texas state Rep. Tom Oliverson, chairman of the Committee on House Insurance who introduced the House version of the bill in February, pledged at the March press conference that he will do all he could to "draw attention to this horrible and detestable practice."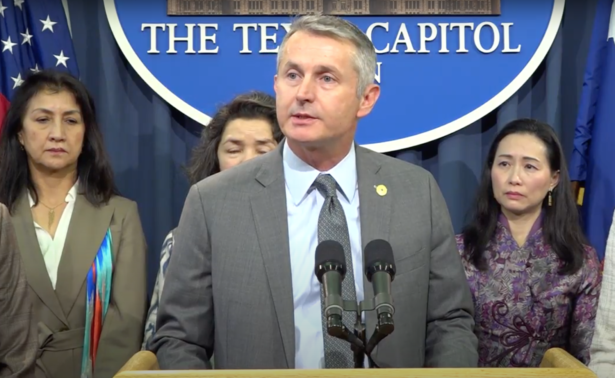 Working on this issue over the years, he said, it has become clear that "the Chinese communist government sees its people as a commodity, not as individual human beings with guaranteed rights and liberties."
Oliverson said he has seen Chinese hospital websites offering, in both English and Chinese, "hearts available, donors standing by."
"You know that nobody can survive a transplant like that these people are being sacrificed for financial gain by a government that doesn't believe that they're actually human beings," he said, adding that he wants to "put a stop to that once and for all."
H.R. 1154, dubbed the Stop Forced Organ Harvesting Act of 2023, passed by a vote of 413–2 on March 27. It would sanction anyone involved in the act and require annual government reporting on such activities taking place in foreign countries. Sens. Tom Cotton (R-Ark.) and Chris Coons (D-Del.) were among more than a dozen lawmakers leading the measure's companion version in the Senate.
Rep. Chris Smith (R-N.J.), the principal sponsor of the bill, called attention to the penalties in the bill for those found to be involved in forced organ harvesting: a civil penalty of up to $250,000 and a criminal penalty of up to $1 million and 20 years in prison.
From The Epoch Times