Texas filed a lawsuit against the Biden administration on Tuesday to block federal health guidance that allegedly forces pharmacies to dispense abortion-inducing drugs.
The Biden administration in July 2022 released guidance requiring pharmacies to supply women with abortion-inducing drugs or risk losing Medicaid and Medicare funds, even if certain state laws prohibit the procedure.
Texas argues in its lawsuit, which refers to the guidance collectively as the "pharmacy mandate," that the U.S. Department of Health and Human Services (HHS) has attempted to impose, via executive fiat, a federal right to abortion. The lawsuit said this was a part of the Biden administration's "war against" the Dobbs v. Jackson Women's Health decision. That ruling reversed a 1973 ruling that made abortion legal nationwide.
"But whether the Biden Administration likes it or not, the question of abortion is up to the people's elected representatives—not unelected bureaucrats," the lawsuit states (pdf). "The Biden Administration's attempt to inject itself into that question is both procedurally and substantively illegal."
The HHS guidance, which involved roughly 60,000 U.S. retail pharmacies, claims that federal anti-discrimination law requires pharmacies to provide these drugs. The guidance was released on July 13, 2022, a few days after President Joe Biden, a Democrat, signed an executive order that made it easier to obtain abortion services following the Dobbs decision.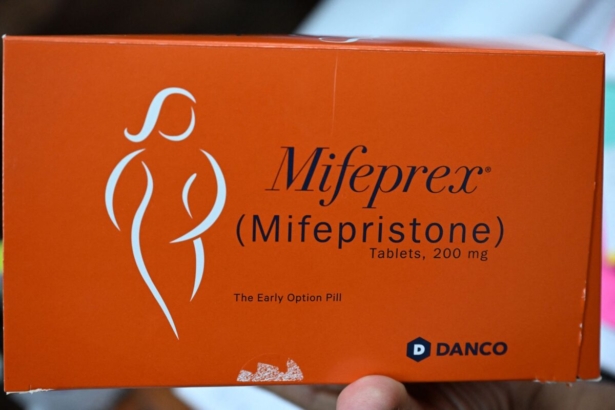 'Patently False': Paxton Pushes Back
However, Texas Attorney General Ken Paxton, a Republican, argues that Title IX's anti-discrimination protections don't require companies to provide abortions, and instead protect any person or entity from being forced to aid in the provision of abortions.
According to Paxton's office, the alleged HHS assertion that federal anti-discrimination law mandates every pharmacy to provide abortion drugs is "patently false."
Paxton further argues that the Supreme Court returned the power to decide on abortion law back to the states, instead of the federal government. The "pharmacy mandate," therefore, preempts certain state laws, which prohibit pharmacies from providing abortion-inducing drugs, and goes against the Dobbs decision, according to Paxton.
"The Biden Administration knows it has no legal authority to institute this radical abortion agenda, so it is trying to intimidate every pharmacy in America by threatening to withhold federal funds," Paxton said in a statement on Tuesday. "Texas and several other states across the country have passed laws to protect the unborn, and we are not going to back down just because unelected bureaucrats in Washington want to create illegal, extremist federal policies."
The lawsuit was filed in the U.S. District Court for the Western District of Texas. Texas is seeking to have the pharmacy guidance vacated and the enforcement of it enjoined, according to the lawsuit.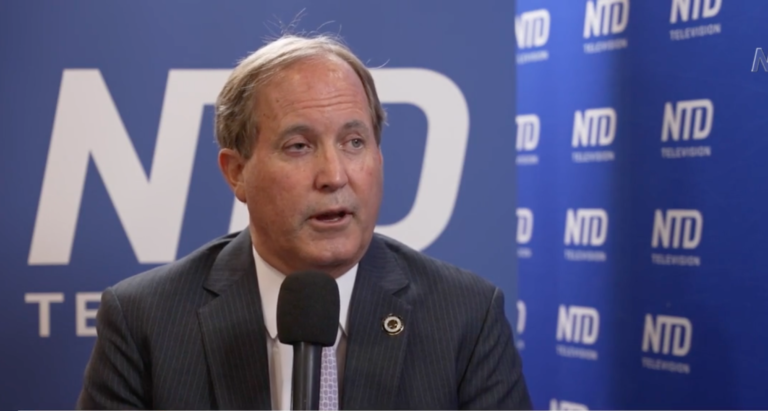 HHS Guidance
The original copy of the HHS guidance document published in July 2022 is not currently available on the department's website, but a version archived on Jan. 23, 2023 can still be accessed (pdf).
The guidance reminds approximately 60,000 retail pharmacies and their employees of their obligation "under federal civil rights laws" to ensure access to prescription medication.
HHS said in the guidance that among its civil rights enforcement responsibilities, its Office for Civil Rights is responsible for "protecting the rights of women and pregnant people in their ability to access care that is free from discrimination."
"This includes their ability to access reproductive health care, including prescription medication from their pharmacy, free from discrimination," the guidance states.
Examples of discrimination include denying a prescription for medication to assist with a miscarriage and denying medication for a disability, according to the guidance.
The guidance made clear that any entity receiving federal financial assistance, such as Medicare and Medicaid, is prohibited by law from "discriminating based on race, color, national origin, sex, age, and disability."
HHS said this included supplying prescribed medications; "making determinations regarding the suitability of prescribed medications for a patient; and advising a patient about prescribed medications and how to take them."
"We are committed to ensuring that everyone can access health care, free of discrimination," HHS Secretary Xavier Becerra said in a statement in July 2022. "This includes access to prescription medications for reproductive health and other types of care."
The Biden administration noted that its guidance was part of its efforts to protect abortion rights.
The Epoch Times contacted HHS for comment.
From The Epoch Times