President Joe Biden on Friday denied claims that an associate of his son Hunter Biden transferred over $1 million to members of the Biden family received from a Chinese energy firm.
Biden's response came after the GOP-led House Oversight Committee released information from financial documents showing that Robinson "Rob" Walker dispersed funds to Biden's family members after State Energy HK Limited wired $3 million to an account in his name.
The committee also called for Walker to testify before the committee.
A reporter from The Epoch Times' sister media, NTD, confronted Biden with the question on the South Lawn of the White House before the president boarded Marine One to head to his home in Wilmington, Delaware, for the weekend.
"Any reaction to House GOP's memo about your family's dealings, sir?" NTD White House correspondent Iris Tao asked.
"My family's dealings?" Biden asked.
"Yes. Revealing that Hunter Biden's business associate sent over $1 million to three of your family members. Any reaction to that report?" Tao asked.
"That's not true," Biden said.
BREAKING: President #Biden reacts to House GOP's new memo about his family dealings related to #HunterBiden, saying, "That's not true," after asking me back, "My family dealings?" @RepJamesComer's memo, citing bank records, says Biden family members received $1M from Hunter… https://t.co/h108Mqhfv1 pic.twitter.com/xdCuuUNvcU

— Iris Tao (@IrisTaoTV) March 17, 2023
House Oversight Seeks Walker's Testimony
On Friday, Oversight Committee Chairman James Comer (R-Ky.) wrote to Walker asking him to appear for a transcribed interview before the panel and requesting confirmation by March 24.
According to Comer's office, subpoenaed financial records reveal that from 2015 to 2017, Biden family members—Hunter Biden, James Biden, Hallie Biden, and an unknown 'Biden'—and their companies collectively received over $1.3 million in payments from accounts related to Walker.
"Most of the payments to the Biden family came after Rob Walker received a $3 million wire from a Chinese energy company," Comer's office stated.
According to the House Oversight panel, a recent revelation found that on March 1, 2017, State Energy HK Limited wired $3 million to Walker's Robinson Walker LLC. After that, payments were gradually sent to Biden family accounts, which included accounts belonging to Hunter, James, and Hallie Biden, from March to May 2017.
"After the Robinson Walker, LLC account received $3 million from State Energy HK Limited, Biden family members and their companies began receiving incremental payments over a period of approximately three months," a memo from the committee said. "The recipients of the money included Hallie Biden, companies associated with Hunter Biden and James Biden."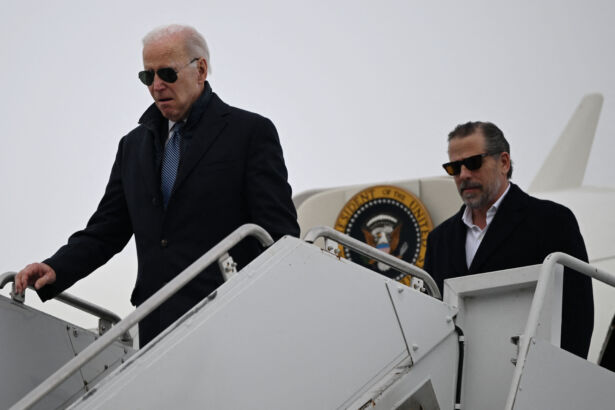 An unknown bank account with the identity "Biden" also received payments up to around $70,000, according to the memo. It's unclear who operated that account.
Although Republicans asserted that the transfers were evidence that a Chinese state energy firm was linked to the Biden family, their letters only indicated that the funds were transferred from Walker's account to the Biden family accounts in March 2017. There was no direct evidence provided showing that the money came from China.
A White House spokesperson criticized Comer's findings and argued that investigating Biden's family was a waste of time. The spokesperson singled out Hallie Biden as being unfairly targeted by Republicans. A spokesperson for Hunter Biden's lawyers dismissed Comer's claims to Fox News as a baseless conspiracy but confirmed that payments were made to Hunter, his uncle, and Hallie Biden.
Jack Phillips contributed to this report.