A toddler was injured after he climbed onto a baggage conveyor belt behind a ticket counter at Atlanta's Hartsfield-Jackson airport and rode it all the way to the TSA bag room, authorities said.
Edith Vega said she put her son down to print her boarding pass at the Spirit Airlines kiosk on Monday, according to an incident report from the Atlanta Police Department. When she looked away briefly, he disappeared, she told authorities.
The boy had climbed onto the conveyor belt and was taken back to the TSA bag room, where agents saw him and stopped the belt.
Vega said she was told her son was on the belt for about five minutes.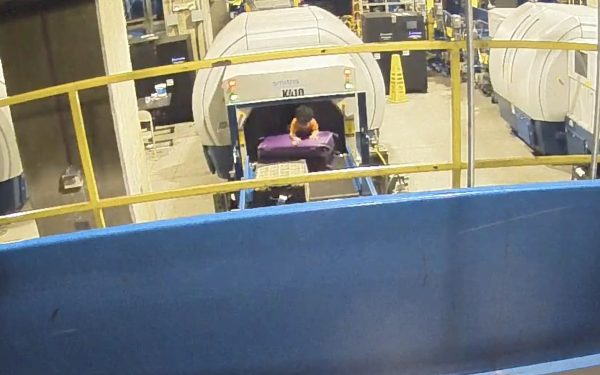 "He just went a long ride away, I couldn't even catch up," Vega told CNN affiliate WSB. "I wanted to jump in and try to go get him, but they didn't allow me."
According to the incident report, the toddler had a severely swollen and bruised right hand. The fire department responded to the scene and transported him to the hospital.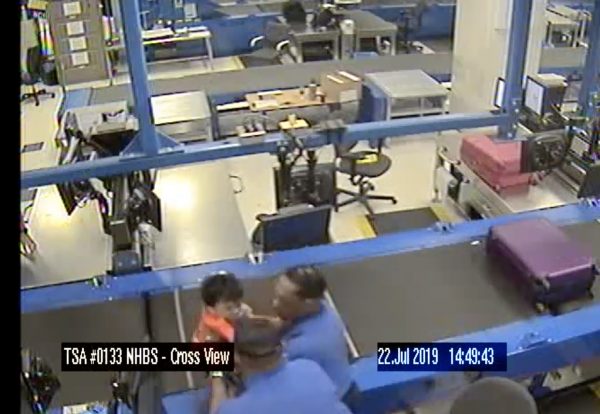 "Spirit Airlines is aware of an incident at Hartsfield-Jackson International in which an unattended child passed by a section of our ticket counter that was not staffed or open at the time," the airline said in a statement. "The child was able to access a back baggage area via a bag belt and sustained some injuries. We are currently working with TSA and airport officials to ensure all protocol was followed. We wish the child the best in their recovery."
Women Show Compassion for Struggling Mother
In news related to mothers and children at the airport, a Facebook post about strangers helping a mom in distress at an airport in California went viral in 2018.
According to the post, a mother traveling from Los Angeles to another airport was struggling to contain her toddler, who was having a "total meltdown" at the gate area.
The little boy was "running between the seats, kicking and screaming, then lying on the ground, refusing to board the plane," said Beth Bornstein Dunnington, who made the post.
Dunnington noted, though, that bystanders were acting with compassion instead of judgment.
"The mother finally sat down on the floor and put her head in her hands, with her kid next to her still having a meltdown, and started crying. Then, this gorgeous thing (I'm crying just writing this) … the women in the terminal, there must have been six or seven of us, not women who knew each other, approached and surrounded her and the little boy and we knelt down and formed a circle around them," she wrote.
"I sang 'The Itsy Bitsy Spider' to the little boy … one woman had an orange that she peeled, one woman had a little toy in her bag that she let the toddler play with, another woman gave the mom a bottle of water. Someone else helped the mom get the kid's sippy cup out of her bag and give it to him. Only women approached."

Dunnington, a writer and mother herself, told ABC News that she thinks the post has gone viral because people "seem to be craving simple acts of kindness right now."
She said that she hopes her post will inspire random acts of kindness in others.
People commenting on the post lauded everyone who helped the mother.
"The power if women of been [sic] present and following heart and instincts. Thank you for sharing, I had goosebumps," said one user.
"Beautiful Beth thank you for sharing with us we all need to hear inspiring things like this especially right now," added another.
CNN contributed to this report.