Jacklyn Zeman, an actress best known for her role as nurse Bobbie Spencer on the daytime soap opera "General Hospital," has died of cancer, her family confirmed on Wednesday. She was 70.
Frank Valentini, the executive producer of what is America's longest-running soap opera currently in production, confirmed Zeman's death Wednesday night in a statement on social media.
"On behalf of our [General Hospital] family, I am heartbroken to announce the passing of our beloved [Jackie Zeman]," Valentini said in a post on Twitter. "Just like her character, the legendary Bobbie Spencer, she was a bright light and true professional that brought so much positive energy with her to work."
Zeman first joined the cast of "General Hospital" in 1977 as Barbara Jean Spencer, who went by the name of Bobbie, the feisty younger sister of Anthony Geary's Luke Spencer. She appeared in nearly 900 episodes in total, according to IMDb.
The official Twitter account of the series also released a statement remembering Zeman for her "radiant spirit," adding the late actress was "a beloved member" of the ABC family.
"Zeman has been a beloved member of the 'General Hospital' and ABC family since she originated the iconic role of Bobbie Spencer over 45 years ago," reads the tribute posted on Twitter. "She leaves behind a lasting legacy for her Emmy-nominated portrayal of the bad girl turned heroine and will always be remembered for her kind heart and radiant spirit."
Born in Englewood, New Jersey in 1953, Zeman discovered a love for dance as a child, and as a teen began acting in school productions. She worked in Venezuela as a dancer after high school and was pre-med at New York University. However, she dropped out when she was offered a contract on the ABC soap "One Life to Live" after originally being hired for just three days of work.
On "One Life," she portrayed Lana McClain for a little more than a year, before leaving for "General Hospital."
"I didn't even audition," she told a blogger in 2010. Zeman was nominated for a Daytime Emmy Award four times for her work on the soap opera.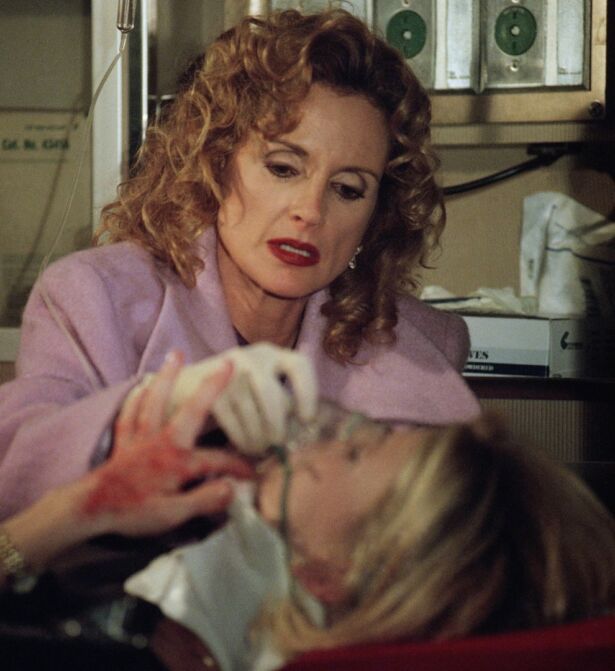 The late actress's last appearance on the show was in April for the wedding of her character's grandson. The same month, she also celebrated the show's 60th anniversary by posting a video on Instagram to her fans.
"A great, big heartfelt thank you to the very special people who have been watching us and supporting us and keeping us on the air all these years," she said.
Soap World Reacts
The actress was beloved not only by "General Hospital" viewers, but also by many current and former soap stars on the show, such as Rick Springfield, Laura Wright, and John Stamos.
"Incredibly stunned to hear of … Jackie's passing," Springfield, who portrayed Dr. Noah Drake on the soap, wrote on Twitter. "Such a truly kind soul with no touch of the diva and only sweet things to say about everyone. Love to your spirit as it ascends, sweet girl. You left your mark on many of us and you will not be forgotten."
Wright, who plays Carly Corinthos on the show, said in a post on Instagram Thursday that she's "struggling" to accept Zeman's death.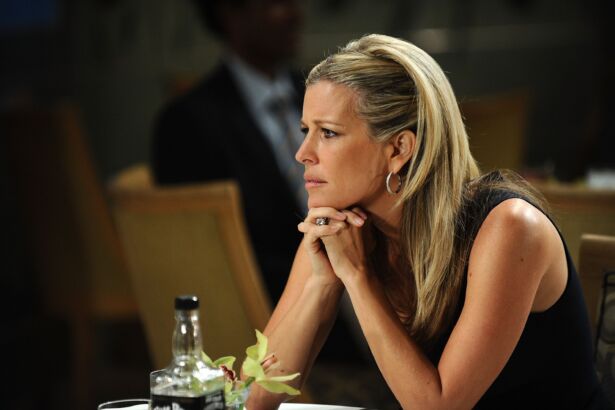 "I'm so grateful to have shared so many years with this beautiful woman. Jackie told the best stories—she had an INCREDIBLE spirit and she lived such an amazing life," Wright wrote. "She loved working on [General Hospital]—she adored her daughters and lit up when talking about her grandchildren—saying she will be missed is an understatement."
Stamos, who played Blackie Parrish on the soap and earned a Daytime Emmy Award nomination in 1983 for outstanding supporting actor in a drama series, also paid tribute on Twitter.
"I am deeply saddened to hear about the passing of the talented and beloved actress [Jackie Zeman]," Stamos wrote. "I recall the wonderful times we spent working together on General Hospital. Her warm personality and infectious energy always brightened my day. Jackie will forever hold a special place in my heart, and her memory will continue to inspire me."
In the past six months, two other "General Hospital" cast and crew members have also died. Sonya Eddy, who portrayed head nurse Epiphany Johnson, died in December from complications arising from non-emergency surgery, while producer Nneka Garland died suddenly in April.
Zeman is survived by two daughters, Cassidy and Lacey, from her marriage to Glenn Gordon. The pair were married for 19 years but ultimately divorced in 2007.
The Associated Press contributed to this report.