The driver of a truck that collided with a vehicle occupied with high school students from Oklahoma has been charged with murder, authorities said.
Bradley Shawn Pittman, 42, of Atoka County was filed with four counts of second-degree murder for the deaths of Durant High School students Kaleb Foster, Hunter Ford, Fernando Flores, and Jack Sarver, the Oklahoma Highway Patrol said in a statement on May 27.
Pittman was arrested on Tuesday after his release from the hospital for injuries sustained in the multi-fatality car accident that happened on Memorial Day near the intersection of Main Street and Radio Road just before midnight.
Detectives determined after investigating that Pittman had been driving drunk and exceeded the speed limit. He has been booked in the Collin County Jail. It is unclear if he has an attorney that could speak on his behalf.
"Investigator's probable cause affidavit listed Pittman's speed as exceeding the legal limit and his blood alcohol level to be more than three times the legal limit," the police statement reads.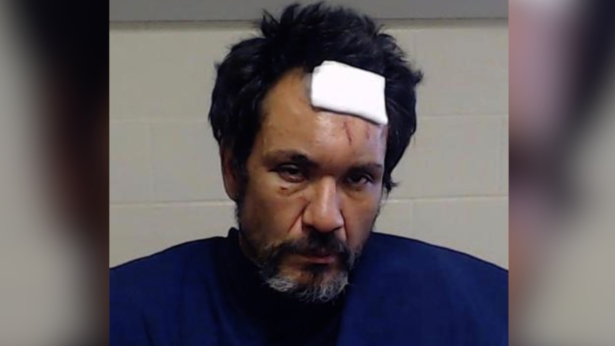 Pittman has previous records with law enforcement that includes nearly 20 traffic tickets, assault, and battery on a police officer, DUIs, and reckless driving, KFOR reported.
The car with the four high school students was at a stoplight when Pittman slammed into the car from behind with his truck at a high rate of speed, the outlet reported.
Three of the teenagers, Foster, Ford, and Flores were found dead by first-responders at the scene of the accident. Sarver was transported in a critical condition to a nearby hospital, where he passed away.
Mary Kelsay, the mother of Flores was on the scene within minutes, KFOR reported. "They pulled the sheet back so I could see his face and it was him laying there," she told the outlet.
'My Heart Is Shattered'
Tributes poured in after the tragic news broke on the death of the four students. Dozens of friends and family members gathered for a vigil to remember the four teens, KTEN-TV reported.
Foster and Ford were athletes with the Durant Lions Cross Country and Track, the team's coach said his "heart is shattered" and paid a lengthy tribute on Facebook.
"If you know me, you know I love my athletes like they are my own. I spend more time with them than I do my own family during the school year," the post reads.
"Today I have lost two of my kids (Kaleb Foster & Hunter Ford), and our school/community has lost 4 young men total," the post continued. "My prayers go out to the families of Kaleb Foster, Hunter Ford, Fernando Flores, and Jack Sarver."
"To my boys: thank you for the effort and dedication you gave our team and coaches. Thank you for understanding that because I love you and have faith in you, I always pushed you to try to be your very best. You will forever be missed! I love you both!"
A GoFundMe page was set up for at least two of the teens—Ford and Sarver—to help cover funeral and memorial expenses.
Ford was an active basketball and baseball player, according to his GoFundMe page. He was also a member of the Cross Country team. Another GoFundMe page was set up for Sarver—one of the four crash-victims.
Both of the teenagers' bodies have been taken to an Oklahoma hospital, the families of Ford and Sarver said they will be donating their organs, KFOR reported.
Sabrina Nicole, Ford's mother wrote on Facebook the boy's heart will be donated to a 15-year-old. Nicole said her son would have his 15th birthday next Thursday on June 4, so the donation will be a "perfect fit."
Drunk Driving
Almost 30 people in the United States die in drunk-driving crashes every day, according to the National Highway Traffic Safety Administration.
Alcohol severely affects drivers, the administration noted. "Alcohol is a substance that reduces the function of the brain, impairing thinking, reasoning, and muscle coordination. All these abilities are essential to operating a vehicle safely," it stated.
"Driving after drinking is deadly. Yet it still continues to happen across the United States. If you drive while impaired, you could get arrested, or worse—be involved in a traffic crash that causes serious injury or death," the administration added.
People who plan to drink should designate a sober driver ahead of time or call a taxi, ride-sharing service, or friend.