A political action committee (PAC) allied with former President Donald Trump is seeking an ethics investigation against Florida Gov. Ron DeSantis, a presumed challenger to Trump's bid to become the 2024 Republican presidential nominee.
Taylor Budowich, head of a PAC called "Make America Great Again Inc.," alleges that DeSantis has been running an illegal "shadow campaign" for president of the United States while skirting Florida's "resign-to-run" law.
The allegations, including concerns about DeSantis-aligned fundraising and expenditures, are detailed in a 15-page letter asking the Florida Commission on Ethics to investigate DeSantis' activities.
The PAC's website says the group's mission is "to ensure a second Trump administration and to promote America First candidates." But the PAC also cites a standard Federal Elections Commission (FEC) disclaimer, saying it is "not authorized by any candidate or candidate's committee."
Responding to the PAC's ethics accusation, Taryn Fenske, communications director for DeSantis, texted The Epoch Times: "Adding this to the list of frivolous and politically motivated attacks. It's inappropriate to use state ethics complaints for partisan purposes."
Lynn Blais, a spokeswoman for the ethics commission, told The Epoch Times that she could neither confirm nor deny whether a formal complaint was lodged against DeSantis or anyone else.
Initial complaints with that office remain confidential. But she said that specified commission actions are made public, including findings of "probable cause" following investigations.
Undeclared Candidate On Book Tour
Budowich's letter says DeSantis is "already a de facto candidate" for president while conducting a multi-state tour to promote his new book.
DeSantis' tour began in Florida on Feb. 28. His book, "The Courage to be Free: Florida's Blueprint for America's Revival," soared to No. 1 on the New York Times Bestseller List.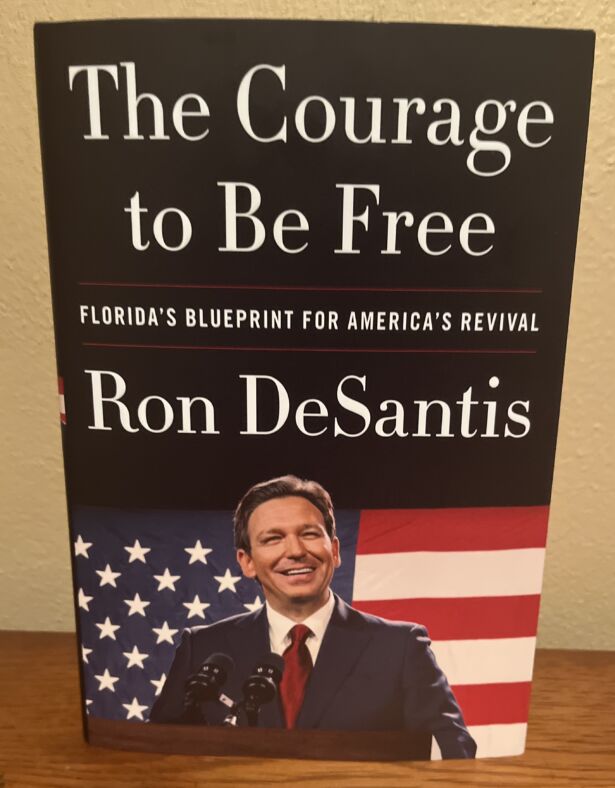 Last week, the governor-author then traveled to Iowa and Nevada, both states that hold early presidential primaries. DeSantis' book-promoting talks in those states were widely regarded as preludes to an official presidential campaign. Candidates vying for the Republican presidential nomination covet success in such states. So they try to woo voters there early and often.
Yet DeSantis remains an undeclared presidential candidate. Trump declared his candidacy in November 2022. Since then, four others have jumped into the fray—former South Carolina governor Nikki Haley, entrepreneur and author Vivek Ramaswamy, Michigan businessman Perry Johnson and Steve Laffey, a former mayor of Cranston, Rhode Island.
But none has drawn as much attention as the still-undeclared DeSantis.
"DeSantis's failure to declare his candidacy is no mere oversight; it is a coordinated effort specifically designed for him to accept, as unethical gifts, illegal campaign contributions, and certain personal benefits," Budowich's letter alleges.
Budowich also claims that DeSantis' actions "have rendered him irreparably conflicted and have left the statehouse vacant" while he embarks on his national book tour as "cover" for his presidential campaign.
"Governor DeSantis will be on his book tour for much of Florida's legislative session," Budowich wrote. He also urges the ethics commission to investigate the terms of DeSantis' contract with his book publisher "to ensure that such contractual relationship will not further conflict with the full and faithful discharge of his public duties."
Resign-To-Run Law Presents Hurdle
As governor of Florida and a presumptive presidential candidate, DeSantis faces an unusual predicament. Florida's "resign-to-run" law requires the resignation of any state officeholder who "qualifies" for an overlapping federal office term. However, when that resignation must be tendered is in dispute, The Epoch Times has reported.
DeSantis became Florida's governor in 2019. In January, he began his second four-year term. If he resigns, Lt. Gov. Jeanette Nunez will ascend to the governorship.
A news release from Budowich's PAC says: "Florida law has unique and unambiguous restrictions related to state officials accepting gifts, personally benefiting from outside income, and being influenced into making specific decisions."
The PAC alleges that DeSantis improperly solicited and accepted gifts with the understanding that he will run for president and resign as Florida governor.
Such activities are alleged to be "in direct violation of state ethics laws, the spirit and the letter of the state's resign-to-run law, and his commitment to America's taxpayers," the PAC said.
If the ethics commission investigates and finds DeSantis in violation, the PAC says the commission should penalize him, possibly by removing him from office and "disqualifying him from any future ballot" in Florida.
Possible Law Change Draws Opposition
Amid rumblings that some Florida lawmakers may be considering changing the resign-to-run law, opposition to such a plan has emerged.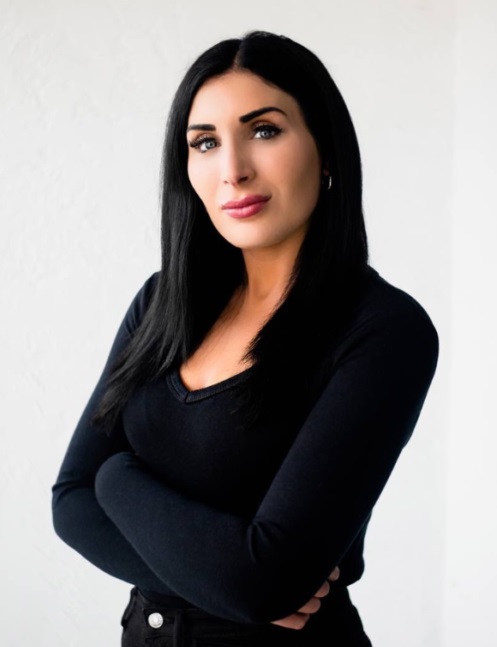 The Citrus County Republican Club passed a resolution calling for enforcement of the existing right-to-run law, reports Laura Loomer, a former Congressional candidate who frequently comments on politics via social media.
The resolution says that DeSantis should be obligated to hold office for the entire four-year term for which he was elected. The resolution also asserts that the law shouldn't be changed "to accommodate any individual's political aspirations."
Loomer wrote on Twitter that she drafted the Citrus County resolution as a "concerned Florida citizen and voter," in cooperation with precinct committeemen from Lake and Citrus counties.
On Twitter, Loomer predicted that additional counties would pass similar resolutions, asking state lawmakers to oppose any alteration of the right-to-run law.
From The Epoch Times