No matter how many accusations Democrats throw at him, former President Donald Trump vows to keep campaigning for the 2024 presidential election.
"I would never drop out. It's not my thing. I wouldn't do it," Trump declared on Tuesday during his first post-indictment interview. He spoke from his home at Mar-A-Lago, Florida, with Fox News' Tucker Carlson for over an hour.
Trump also revealed some behind-the-scenes details of his court appearance a week ago in New York.
Trump said court employees grew emotional as they put a former president through the machinations of criminal booking procedures for the first time in U.S. history.
"They signed me in, and I'll tell you: People were crying, people that work there, professional workers that have no problems putting in murderers," Trump said.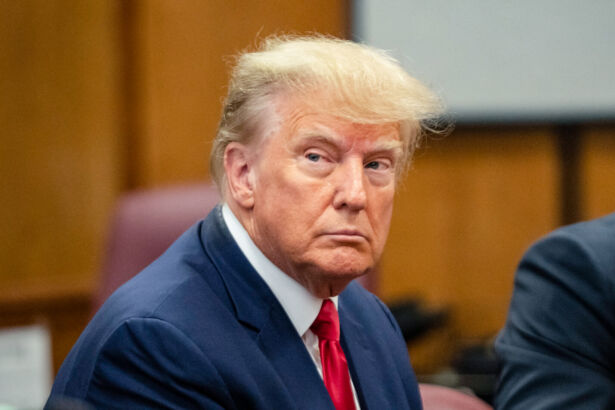 He pleaded not guilty to 34 criminal charges in a Manhattan courtroom. Trump is accused of falsifying business records in violation of state law and in furtherance of an unspecified underlying crime.
In his interview with Carlson, the Republican former president also said that the Democrat-led prosecution is a "weaponization of our justice system."
Trump said it's the latest example in a seven-year string of bogus investigations targeting him, all intended to sabotage his political endeavors.
Trump  described the Manhattan court's criminal charges booking area as "a tough, tough place," but said the court employees were apologetic for having to "do certain things."
He called the court workers "phenomenal" and said that, even though his arraignment represented a sad day for him and for America, "in one sense, it was beautiful," because of how the employees treated him.
But, Trump said, in another sense, it was "nasty." Wryly, Trump remarked that nothing in his past experience prepared him for that procedure.
"I went to the Wharton School of Finance … We didn't have a class on an arraignment," he said.
Those court employees and the American people can see through the "hoaxes" that are still being perpetrated against him, Trump said.
During the first two years of his presidency, 2017-2019, Trump was investigated on false allegations that he conspired with Russians to sway the 2016 election in his favor.
That investigation crippled U.S.-Russia relations, Trump told Carlson.
'Disinformation'
Trump said Democrats are "the party of disinformation." In response to some Democrats' contention that they feel confident that, if Trump is again selected as the Republican presidential nominee, President Joe Biden or another Democrat could beat him in the 2024 election.
"So what they say is, 'We want to run against Trump,'" when they actually would prefer not to face him as a presidential contender, Trump said. People need to know that Democrats often say the "opposite" of what they really want, he said.
Support for Trump has seemed to increase since the FBI conducted an unprecedented raid on his Mar-A-Lago residence in August and climbed further after his indictment, Carlson acknowledged.
And, at his recent speeches and the March 25 rally in Waco, Texas, held under a cloud of the looming indictment, support for him hasn't waned, he said.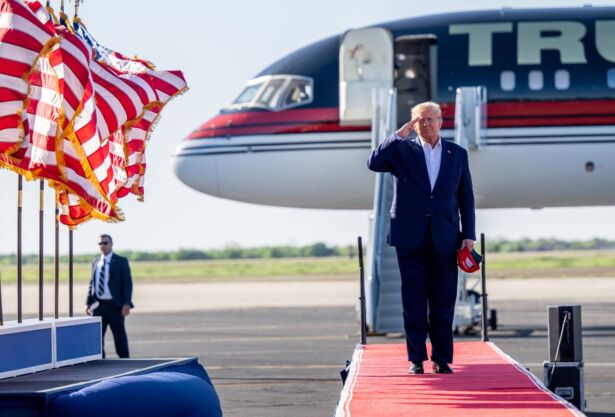 "The enthusiasm is more now than I've ever seen," Trump said.
Trump said he gave Carlson an opinion poll showing that he is outpacing Biden by 9 percentage points.
Asked to comment on whether Biden will actually run for re-election, Trump, who is often criticized for speaking too boldly, said it would be "almost inappropriate" to say what he really thinks.
But Trump did say that, based on Biden's communication difficulties during televised speeches, "I don't see how it's possible" for Biden to pursue the presidency.
"It's not an age thing," said Trump, who, at 76, is close to Biden's age, 80.
"I just don't see Biden doing it from a physical or a mental state," Trump said. "But it's been a crazy period of time in the world of politics."
From The Epoch Times