Former President Donald Trump, who was indicted by a grand jury in New York City, is "feeling very sad" for the state of the country, according to his spokesperson Liz Harrington.
"Personally, he's feeling good, he's fine, because he knows he's done nothing wrong. But for the country, he's not feeling good," Harrington told NTD.
The indictment means Trump has become the first president to be criminally charged in the history of the United States.
"He's feeling very sad for our country, because he knows how crucial this line they crossed is," she added. "This marks a turning point that we've never had as a constitutional republic. It turns us, in fact, into a banana republic.
"If this can happen to the most popular incumbent president in the history of the United States, this can happen to anyone … they've actually crossed a line here that is so enormous, and really you can't turn back from when you think of the standing in the world—that America is now no different than some tinpot dictatorship or banana republic," Harrington said.
"That's a very dangerous place for not just our country and our citizens but the entire world."
First Hearing Confirmed
Trump's first hearing in the case will take place on April 4 at 2:15 p.m. before New York Supreme Court Justice Juan Merchan, a court spokesperson confirmed. The courthouse is located in lower Manhattan.
The indictment against Trump, confirmed on March 30, remains under seal.
The office of Manhattan District Attorney Alvin Bragg has been coordinating with Trump's attorneys regarding his "surrender to the Manhattan D.A.'s Office for arraignment on a Supreme Court indictment," a spokesperson said.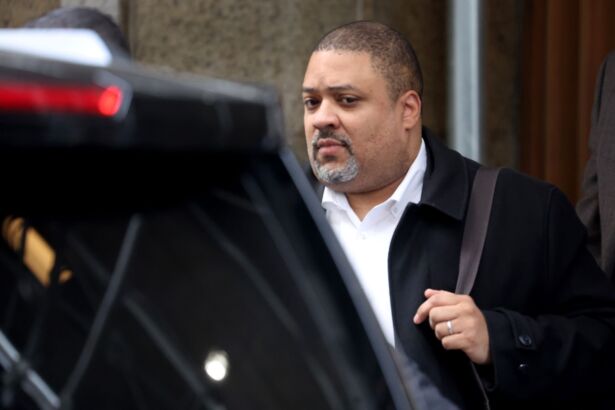 Bragg, a Democrat, had been probing a payment by former Trump lawyer Michael Cohen to adult performer Stormy Daniels. The payment was made in the lead-up to the 2016 presidential election. Daniels alleged Trump had an affair with her. Trump has denied the claim. Cohen has said he spoke to the grand jury.
"This is a totally sham case that's never been brought in the history of our country. And in fact, [Trump] never had an affair with this woman," Harrington told NTD.
"This is all stemming from a nuisance complaint that was settled privately, which many public figures have dealt with over the years, many politicians," she added. "And when you look at the history of Bill Clinton, [Clinton] settled some very legitimate claims that were made against him while he was in office, and no one ever tried to go after him this way."
Trump said earlier that he believes he won't get a fair trial in New York.
"And that's why they're really wielding the justice system against their political opponents," Harrington said. "They're choosing venues that, you know, people who are on the conservative end of the spectrum, or just the common sense end of the spectrum, cannot get a fair hearing, cannot get a jury of their peers in these venues that they're choosing."
Legal experts have said that Trump could still be elected president despite the indictment, noting that the U.S. Constitution does not bar individuals from becoming president if they have a criminal record.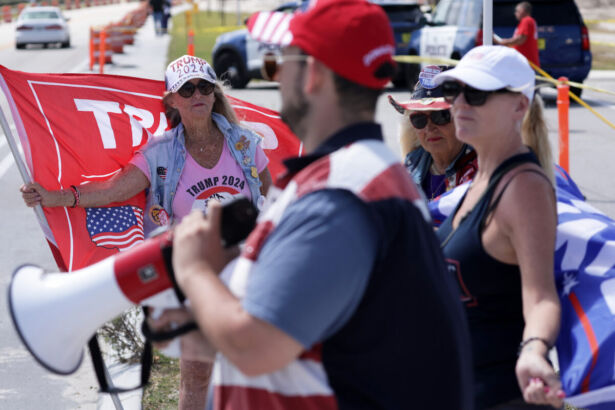 According to Harrington, Trump is "not going to be deterred" and will "continue to fight for the American people" in pressing forward with his presidential campaign.
"We can already see the people are rallying behind him; they were outside Mar-a-Lago last night. The people are really more determined and have more resolve than ever. They see what's going on," she said. "They see a country that they no longer recognize."
Harrington said that the more Trump gets attacked, "the more it's clear that it's not even about him."
"It's about all of our rights if we're going to still remain a free country. And so I think this will propel us even more. People are realizing there's only one reason why they come after him so much—because they fear him because he has tens and tens of millions of people behind him and the greatest political movement our country's ever seen. And they want us to put a stop to that.
"But the movement is going to grow because of this."
Gary Bai and Zachary Stieber contributed to this report.
From The Epoch Times