Mexican President Andres Manuel Lopez Obrador expressed his beliefs this week that if former President Donald Trump were to be convicted in connection to the Manhattan District Attorney's Office investigation, it would be to prevent him from running for reelection in 2024.
"Right now, former President Trump is declaring that they are going to arrest him," Lopez Obrador said during a news conference on Tuesday, according to transcribed remarks from Newsweek.
"If that were the case … it would be so that his name doesn't appear on the ballot," he continued.
Lopez Obrador, a socialist leader who took office in late 2018, explained that he's speaking out in the defense of Trump because he also experienced "the fabrication of a crime" that sought to prevent him from gaining political office in 2006 and 2012.
"I say this because I too have suffered from the fabrication of a crime when they didn't want me to run," said Lopez Obrador, adding that he believes the reported indictment "is completely anti-democratic. … Why not allow the people to decide?"
During a news conference on March 21, White House press secretary Karine Jean-Pierre was asked by a reporter to comment on Lopez Obrador's remark.
"I wanted to ask you about some comments by the President of Mexico, who's been very critical of the administration recently. Just today, he … suggested the administration was trying to derail Donald Trump ahead of the 2024 election," the reporter asked Jean-Pierre.
"Clearly, [this is] not true," she responded. "And so, I'm just going to put that on the record."
Lopez Obrador has previously spoken out in the defense of Trump as he criticized what he described as social media "censorship" of the former president for posts that were deemed to incite violence at the U.S. Capitol.
At the time, the Mexican president denounced the power Big Tech companies wield, saying they should not be able to stifle free speech.
Indictment Details
On March 18, Trump suggested on Truth Social that he expects to be arrested in the coming days in connection to Manhattan District Attorney Alvin Bragg's probe, a seven-year-old case investigating whether the former president made alleged "hush money" payments to Stormy Daniels during his 2016 presidential campaign.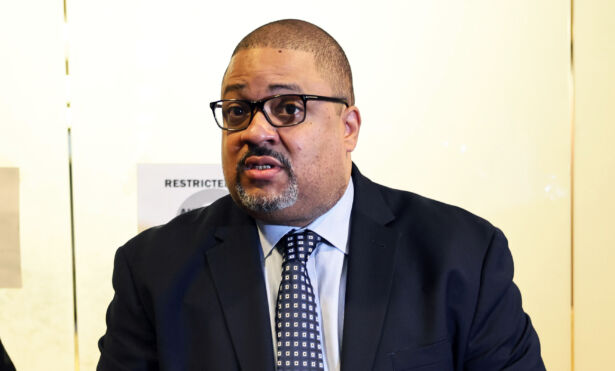 Trump has repeatedly denied any wrongdoing with regard to the payments made to Daniels, whose real name is Stephanie Clifford, and has also denied having an affair with the adult entertainment actress.
Although Trump has said he may be indicted this week, a spokesperson for the former president has told news outlets he had not been formally notified of charges.
If indicted, Trump would become the first former or sitting president to be charged with a crime. He would likely be brought to New York City for processing, including fingerprinting and standard paperwork, and later be arraigned with a magistrate judge.
Meanwhile, the 76-year-old Republican has indicated that he will continue campaigning even if he's charged with a crime, and he is expected to hold his first rally later this month in Waco, Texas.
As the Manhattan probe pushes toward conclusion, Trump faces other investigations in Atlanta and Washington. The former president has described both probes as politically motivated witch hunts designed to derail his 2024 reelection bid.