On Wednesday, a federal judge said there was no reason to delay a civil petition brought against former President Donald Trump, accusing him of playing a part in causing the death of a Capitol Police officer.
In August, President Trump argued that similar issues have been brought in a federal criminal case against him that will go to trial in March, and the civil trial should be put off until the criminal case has been resolved.
U.S. District Judge Amit Mehta said the motion was "premature" and "unwarranted."
"This case remains at the motion-to-dismiss stage," he wrote. "The claimed dilemma posed by simultaneously defending himself in this case and his criminal case only will arise, if at all, during the discovery phase. His request is therefore premature. Further, the balance of interests, including Plaintiff's and the public's in moving this matter forward, do not favor a stay."
Officer Sicknick
In January, Sandra Garza brought a petition against President Trump and two civilians who were at the Capitol on Jan. 6, 2021, alleging their actions "cost" Officer Brian Sicknick his life.
Mr. Sicknick was a Capitol Police officer present that day, and video footage showed he had been sprayed by a substance later reported to be bear spray. Ms. Garza was his girlfriend.
Mr. Sicknick died the next day, according to the U.S. Capitol Police. The death was initially attributed to injuries sustained on Jan. 6, as Mr. Sicknick had returned to his office that evening before he collapsed and was taken to a hospital.
In March 2021, Julian Khater and George Tanios were arrested for allegedly assaulting Mr. Sicknick on Jan. 6, 2021, at the U.S. Capitol and several other charges.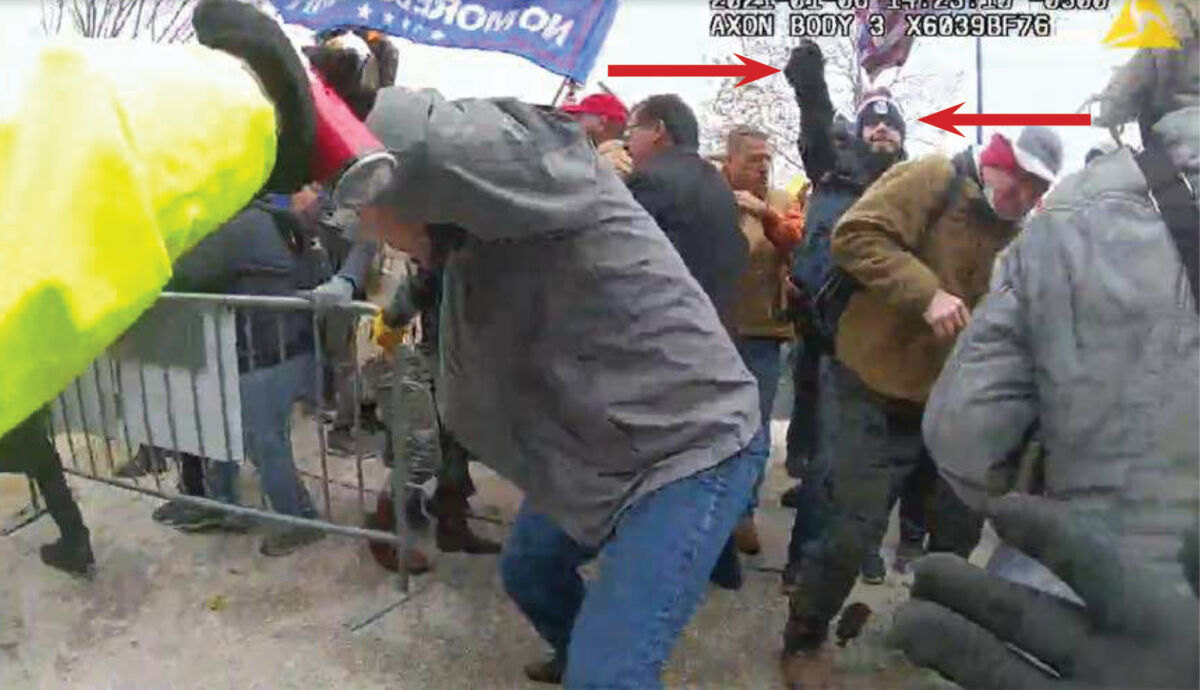 Then in April 2021, the medical examiner's office released a report stating that Mr. Sicknick had died of natural causes, and had suffered strokes, and the death was not a result of an allergic reaction from the spray as some had believed. There were no other external injuries from the day's events, and his family had also disputed accounts that Mr. Sicknick died because he was assaulted on Jan. 6.
Lawsuit
Ms. Garza is suing for at least $10 million plus additional punitive damages and legal fees. In the nearly 47-page lawsuit, she argues that President Trump "ratified, endorsed, and encouraged" violence, and was therefore "liable to Officer Sicknick (though his personal representative, Plaintiff Sandra Garza) for assault and for all damages arising therefrom."
She accused President Trump of repeating "falsehoods" and "inciting the riot" despite the president telling people to "remain peaceful," escribing the day's events in loaded terms, claiming that alleged supporters of the former president have a "propensity … to engage in political violence" and therefore brought weapons to the rally.
In April, President Trump's legal team argued the case should be thrown out. In the motion to dismiss, they argued that he had absolute immunity conferred to a president, as well as First Amendment defenses for his political speech.
They also argued that Ms. Garza had made false allegations in the premise of her lawsuit. She had selected quotes from Twitter (now X) posts that President Trump made about the 2020 election results, but not the posts where he called for "law & order" and "no violence."
The motion to dismiss also noted that Ms. Garza does not technically have standing to sue on the behalf of Mr. Sicknick, as she is not the spouse, domestic partner, or next of kin to him. She had said in a local interview that they had actually separated half a year before his death, because Mr. Sicknick did not want to get married.
Judge Mehta will still have to rule on the motion to dismiss before President Trump's team can presumably attempt to delay the case again.
The judge is not likely to do so, as he has already rejected other motions to dismiss other lawsuits against President Trump alleging wrongdoing on Jan. 6, 2021.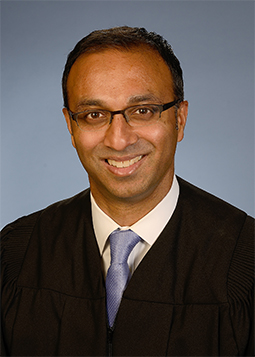 Last year, the judge issued a 100-plus page opinion allowing three lawsuits against President Trump to move forward.
"January 6, 2021 was supposed to mark the peaceful transition of power … Violence and disruption happened in other countries, but not here. This is the United States of America, and it could never happen to our democracy. But it did that very afternoon," he wrote in the opening of the opinion.
The judge described the people present as "rioters" and echoed the language of some of the several lawsuits that accuse President Trump of "inciting" violence or other criminal activity.
In moving the cases forward, the judge casts President Trump as a having participated in a conspiracy in his actions to challenge the 2020 elections.
"A party injured by such a conspiracy can sue any coconspirator to recover damages," Judge Mehta wrote in the opinion, explaining the reason a dismissal is denied.
From The Epoch Times