Former President Donald Trump on Oct. 5 requested a federal judge throw out election interference charges against him in Washington, D.C.
Lawyers for President Trump alleged in a filing that he is "absolutely immune from prosecution."
They cited federal law, which courts have described as providing immunity for acts within the "outer perimeter" of a president's "official responsibility."
The charges presented by U.S. Department of Justice special counsel Jack Smith and approved by a grand jury are for such acts, John Lauro and other lawyers representing President Trump wrote.
"Where, as here, the president's actions are within the ambit of his office, he is absolutely immune from prosecution," they said, alleging that President Joe Biden's administration was "breaking 234 years of precedent" with the charges.
"The incumbent administration has charged President Trump for acts that lie not just within the 'outer perimeter,' but at the heart of his official responsibilities as president. In doing so, the prosecution does not, and cannot, argue that President Trump's efforts to ensure election integrity, and to advocate for the same, were outside the scope of his duties," the filing states.
"Instead, the prosecution falsely claims that President Trump's motives were impure—that he purportedly 'knew' that the widespread reports of fraud and election irregularities were untrue but sought to address them anyway. But as the Constitution, the Supreme Court, and hundreds of years of history and tradition all make clear, the president's motivations are not for the prosecution or this court to decide."
The request went to U.S. District Judge Tonya Chutkan, appointed under President Barack Obama.
The Department of Justice has not yet responded to the motion.
Judge Chutkan recently denied a request from President Trump that she recuse from the case over remarks she made while sentencing people over the Jan. 6, 2021, breach of the U.S. Capitol.
"Judge Chutkan has, in connection with other cases, suggested that President Trump should be prosecuted and imprisoned," lawyers for President Trump said.
They cited remarks she made from the bench that included the claim that people who went to the Capitol "were there in fealty, in loyalty, to one man—not to the Constitution, of which most of the people who come before me seem woefully ignorant; not to the ideals of this country; and not to the principles of democracy." She also said, "It's a blind loyalty to one person who, by the way, remains free to this day."
U.S. officials said Judge Chutkan should not recuse herself, alleging President Trump's lawyers had "cherry-pick[ed] from portions of the court's sentencings."
Judge Chutkan said she reviewed the motion and determined there was no basis for recusal. The statements she made, she said, "certainly do not manifest a deep-seated prejudice that would make fair judgment impossible."
The judge was randomly assigned to the case, as is typical. She is one of 12 federal judges in the district.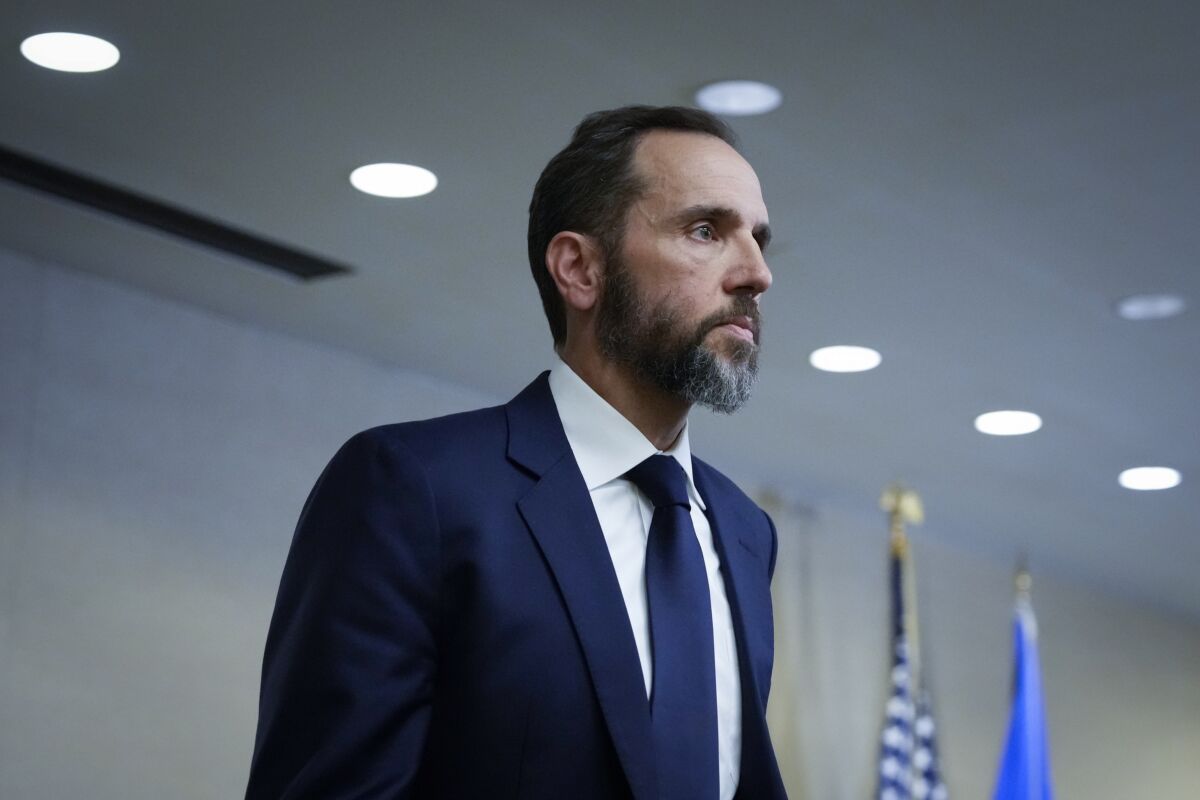 Indictment
The 45-page indictment was made public on Aug. 1. It accused President Trump of lying when he said that there were fraudulent votes cast in the 2020 presidential election and that he was the winner.
"These claims were false, and the defendant knew that they were false," the indictment stated. "But the defendant repeated and widely disseminated—to make his knowingly false claims appear legitimate, create an intense national atmosphere of mistrust and anger, and erode public faith in the administration of the election."
President Trump's actions violated multiple federal laws, including a law that prohibits conspiring to defraud the United States, authorities said.
President Trump did have the right to speak publicly about the election and to claim there was fraud, but the illegal acts included using those claims to try to convince state legislators and election officials to change electoral votes from Democrat Joe Biden, who is now president, to President Trump, according to the indictment.
President Trump has pleaded not guilty, says he is innocent, and referred to the matter as a "fake case."
He told reporters after his arraignment that the indictment was an example of "persecution of a political opponent."
The trial in the case is currently scheduled to start on March 4, 2024. The date is just one day before Super Tuesday, when voters in 16 states will head to the polls to vote in primaries. President Trump had asked for the trial to take place after the 2024 election, in which he's running, but the judge rejected that request.
President Trump was in office through January 2021, when President Biden was sworn in.
President Trump is also dealing with other charges, including charges in Washington over allegedly trying to overturn the 2020 election and charges in Georgia over alleged illegal conspiracy to solicit officials to violate their oaths of office, including Georgia Secretary of State Brad Raffensperger.
From The Epoch Times