Former President Donald Trump and other Republicans on June 20 denounced the criminal plea deal that federal authorities reached with President Joe Biden's son, Hunter Biden.
An attorney representing Hunter Biden said his client was taking responsibility for offenses that occurred while he struggled with drug addiction. Trump and others decried the agreement for letting Hunter Biden off easy.
In a post on his Truth Social platform on June 20, Trump said the Department of Justice gave the president's son a free pass.
"Wow! The corrupt Biden DOJ just cleared up hundreds of years of criminal liability by giving Hunter Biden a mere 'traffic ticket.' Our system is BROKEN!" Trump wrote.
"People are going wild over the Hunter Biden Scam with the DOJ!"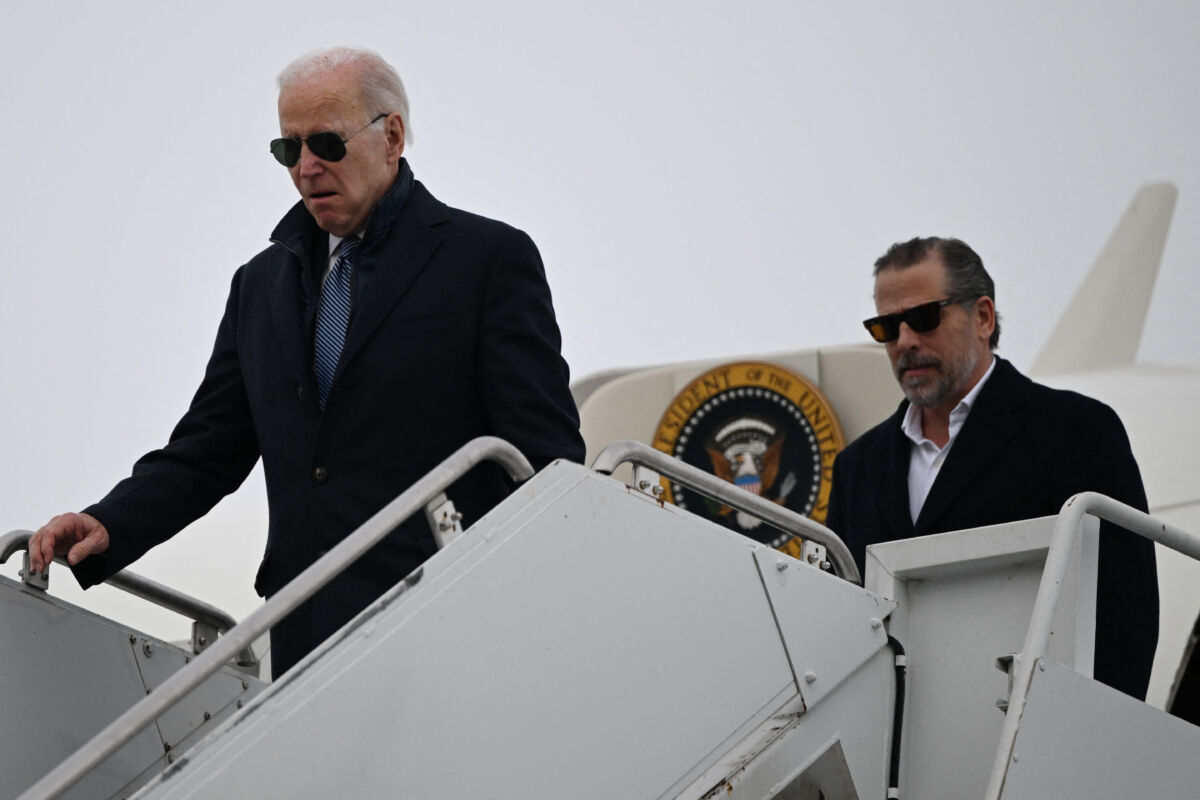 In an agreement made public Tuesday, Biden will avoid prosecution for illegally possessing a firearm if he admits to charges involving tax filings.
A White House spokesman said that President Biden and First Lady Jill Biden "love their son and support him as he continues to rebuild his life." No further comments will be made, the spokesman said.
Christopher Clark, a lawyer for Hunter Biden, said: "I know Hunter believes it is important to take responsibility for these mistakes he made during a period of turmoil and addiction in his life. He looks forward to continuing his recovery and moving forward."
Trump and others had previously claimed that Hunter Biden, who has been under investigation for years, would receive special treatment because of his father's status as the current U.S. president and former vice president.
Last week, Trump pleaded not guilty to 37 federal charges involving classified documents. In March, he pleaded not guilty to 34 business records charges in a New York state court. Trump pleaded not guilty in both unprecedented cases.
Additional charges could be filed against the former president in pending investigations in Georgia and Washington; both probes involve fallout from Trump's challenge of the 2020 election results.
'Sweetheart Deal?'
Several prominent Republicans described the agreement with Biden's son as a "sweetheart deal." If a judge follows prosecutors ' recommendations, it may result in no jail time for Hunter Biden, 53.
The misdemeanor offenses involving tax filings and weapons violations would be minor when stacked against allegations concerning the Biden family's multimillion-dollar dealings with foreign interests. Congressional probes into those allegations of influence peddling are continuing.
Under the headline, "President Trump Was Right," the Trump campaign issued a statement showing that the former president recently predicted leniency for Hunter Biden. "They'll hit Hunter with something small to make their strike on me look 'fair,'" Trump said in a June 6 Truth Social post.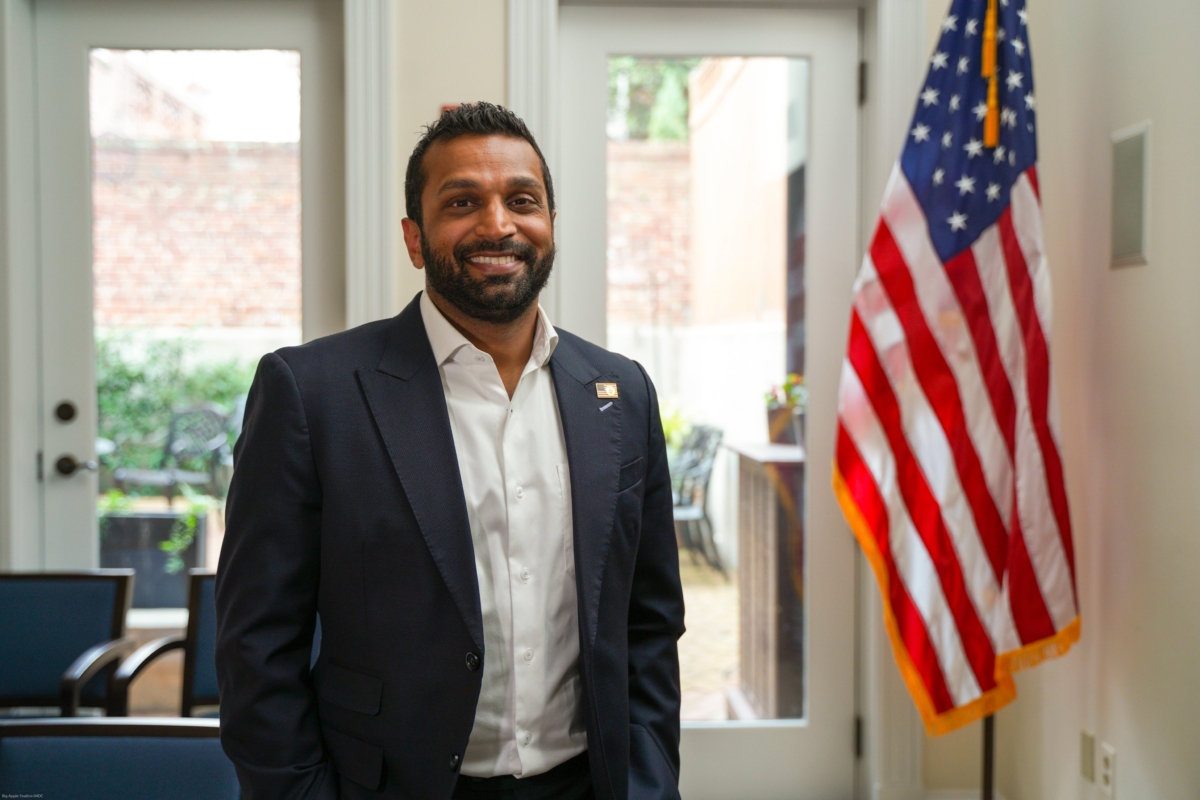 Kash Patel, who served in the Trump administration and now is a commentator for Epoch TV, said the plea deal is proof of a two-tier system in the Justice Department. Patel had previously said that the charges against Hunter Biden would be light.
"Called it: the two-tier system of justice has now established its permanency under Biden admin," Patel said.
"Never in my career as a federal public defender and national security prosecutor have I ever seen such disparate treatment based on your last name. This is no celebration 'I told you so' moment, but the completion of weaponized justice in America by FBI and DOJ leadership."
2024 Race
Trump claims authorities have been criminally investigating and charging him in an attempt to torpedo his 2024 presidential bid. He points to climbing or steady ratings in opinion polls, showing he's the frontrunner for the Republican nomination and has an edge over Biden.
Biden and Democrats are "using the DOJ & FBI against me to [rig] the 2024 election," Trump wrote in his June 6 post.
Later in the day, Trump wrote another Truth Social post, saying: "The Hunter/Joe settlement is a massive coverup & full-scale election interference 'scam' the likes of which has never been seen in our country before. A 'traffic ticket' & Joe is all cleaned up & ready to go into the 2024 presidential election." Meanwhile, Trump said, the "crooked DOJ, state & city prosecutors, Marxists & communists all hit me from all sides and angles with bull….! Make America Great Again!!!"
The former president also shared posts from political activist Jack Posobiec, who wrote: "100-year charges for Trump over paperwork filing, a plea deal for Hunter over the laptop. Are you paying attention yet?"
Legal scholar Jonathan Turley wrote on Twitter: "Years of investigation into Hunter appear to have evaded any serious inquiry into the influence-peddling operation of the Biden family. For critics, it will be like ticketing the get-away driver after a bank holdup."
Attorney Mike Davis, who heads a constitution-advocacy organization, tweeted that Hunter Biden's plea could open important doors for congressional investigators.
"Silver Lining: Hunter Biden can no longer plead the Fifth," Davis wrote. "House Republicans should issue subpoenas immediately for his documents and testimony."
The Associated Press contributed to this report.
From The Epoch Times