Former President Donald Trump told TV host Tucker Carlson he believes that disgraced financier Jeffrey Epstein did kill himself, but it was also "possible" the billionaire was murdered.
In an interview that aired Aug. 23 on X, Mr. Carlson raised the question of Mr. Epstein's untimely death.
Mr. Epstein, a financier with high-level connections among the most influential members of international society, was arrested in July 2019 on a series of charges related to allegations that he had operated a child sex-trafficking ring over the course of several decades. Though the exact number of his victims remains unknown, estimates range from dozens to over a hundred young girls trafficked by the billionaire.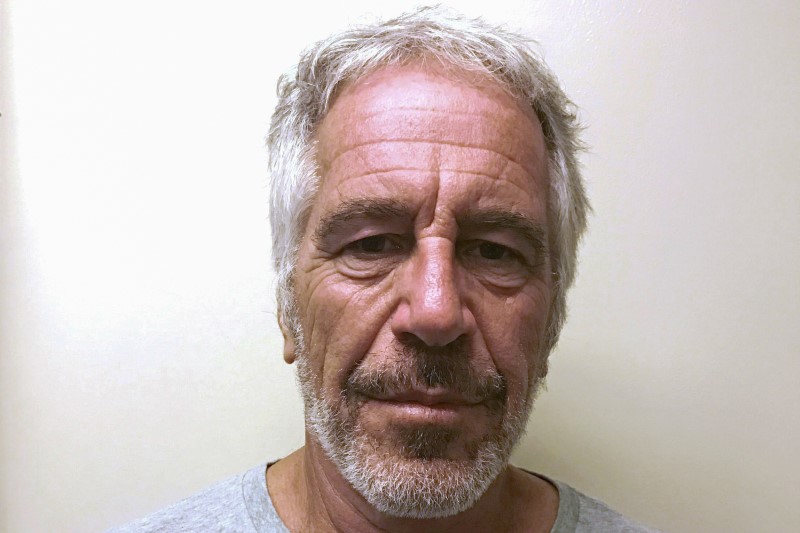 Due to his connections, many believe that Mr. Epstein could have threatened to reveal the crimes of dozens of American actors, politicians, and other wealthy and well-connected people around the world.
Just a month later, in August 2019, Mr. Epstein was dead, reportedly after hanging himself from his bunk bed in a New York jail cell.
However—given Mr. Epstein's high-level connections—many people have cast doubt on the official narrative.
Mr. Carlson and President Trump had been discussing former Attorney General Bill Barr, with whom the former president has publicly clashed since leaving office, when Mr. Carlson segued into the topic of Mr. Epstein's death.
"Barr lies [in his book] about Jeffrey Epstein," Mr. Carlson said, referencing a claim that the matter was investigated. However, the details of any such investigation have not been made public.
"Do you think Epstein killed himself?" Mr. Carlson asked.
"I don't know," President Trump said. "I will say, he was a fixture in Palm Beach. I don't know what Barr said about it. What did he say? He killed himself, probably?"
Mr. Carlson replied, "He said [Epstein] killed himself; he said they were gonna do this investigation. They never did the investigation, it's never been public, and they hid it. Why are they doing that?  … Why would Bill Barr be covering up the death of Jeffrey Epstein?"
"Bill Barr didn't do an investigation on the election fraud either," President Trump said. "I don't know what he did with Epstein, but possibly."
"Do you think it's possible that Epstein was killed?" Mr. Carlson asked.
"Oh sure, it's possible," President Trump replied. "I mean, I don't really believe it. I think he probably committed suicide. He had a life with, you know, beautiful homes and beautiful everything, and all of a sudden, he's incarcerated and not doing very well. I would say that he did [commit suicide].
"But there are those people, there are many people … [that] think that he was killed.
"He knew a lot on a lot of people," President Trump added.
Despite his belief that Mr. Epstein did kill himself, President Trump said Mr. Barr's investigation into the matter "wasn't well done."
"They didn't have cameras, they had no anything. Everybody was sleeping, and you know a case could be made," President Trump said.
The circumstances of Mr. Epstein's death, given the prospect that he could have implicated dozens of powerful people, immediately raised eyebrows.
According to official reports, Mr. Epstein managed to kill himself despite being on 24-hour suicide watch after a previous effort. A guard outside his cell reportedly fell asleep during the crucial minutes when Mr. Epstein ended his life. At the same time, official reports claim that the cameras in Mr. Epstein's cell failed.
Within minutes of reports that the financier was dead, the phrase "Epstein didn't kill himself" began trending on various social media platforms, a phrase that has lived on in internet memes ever since.
His former girlfriend Ghislaine Maxwell, who helped lure young girls to the now-infamous "Epstein Island," is currently serving a 20-year prison sentence for abetting Mr. Epstein.
However, Ms. Maxwell has not given details about powerful world figures who visited the island and engaged in the ring.
From The Epoch Times