President Donald Trump threatened to permanently close the United States-Mexico border on Nov. 26, after thousands of migrants stormed the border and tried to illegally enter the United States.
Some migrants dismantled a portion of the border fence north of Tijuana and began filing through. As they approached a second fence. U.S. Customs and Border Protection (CBP) agents fired tear gas, forcing the migrants to flee.
Trump took on the issue early Monday, stating on Twitter: "Mexico should move the flag-waving Migrants, many of whom are stone cold criminals, back to their countries. Do it by plane, do it by bus, do it anyway you want, but they are NOT coming into the U.S.A. We will close the Border permanently if need be. Congress, fund the WALL!"
Sen. Lindsey Graham (R-S.C.) was among those who said they supported closing the border, although he indicated that it could be temporary.
"You have to really hate President Trump to not understand the problems created by the caravans. He is right to push back in order to deter future waves of illegal immigration," Graham said on Twitter.
"I support President Trump's decision to close the border until we can get a handle on the chaos created by the broken laws governing asylum. We must have money for border security/wall and must change asylum laws."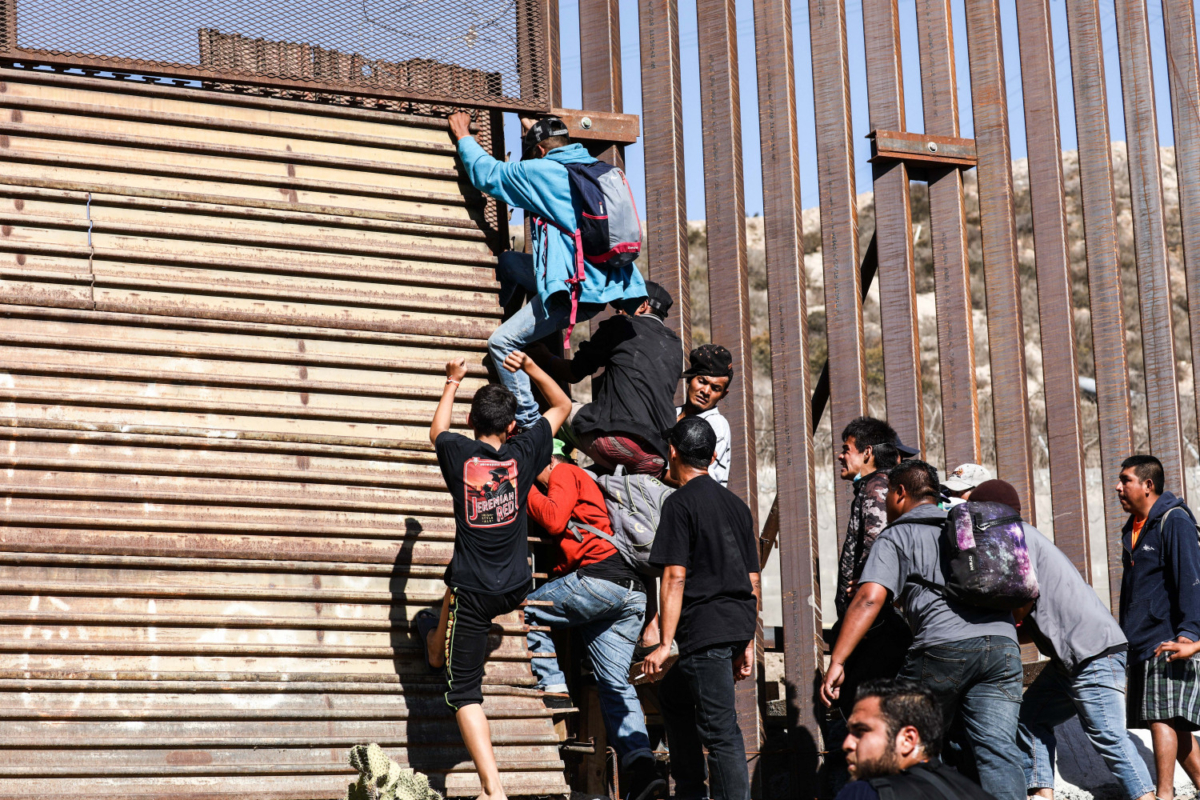 'Now or Never'
Rep. Mark Meadows (R-N.C.), the chairman of the House Freedom Caucus, also urged his colleagues to pass funding for a wall on the southern border after Sunday's border rush.
"It's about time Congress show as much resolve to SECURE our border as the individuals seeking to tear it down. We have to fund the wall in December. It's now or never," he said. While a Republican majority holds in the House until the end of the year, after the lame duck session the majority will shift to the Democrats.
The comments came as Mexico moved to deport a portion of the 500 migrants who took part in the border rush and as CBP confirmed that it fired tear gas after multiple migrants lobbed projectiles at Border Patrol agents. The agency shut down the San Ysidro Port of Entry on Sunday after a large group of migrants tried illegally entering the United States through it.
Secretary of Homeland Security Kirstjen Nielsen said that the projectiles struck Border Agents. "Such actions are dangerous and not consistent with peacefully seeking asylum. The perpetrators will be prosecuted. I will continue to aggressively support DHS personnel as they work to safely secure our border," she said. In another tweet, she said officials won't hesitate to shut down Ports of Entry for security reasons.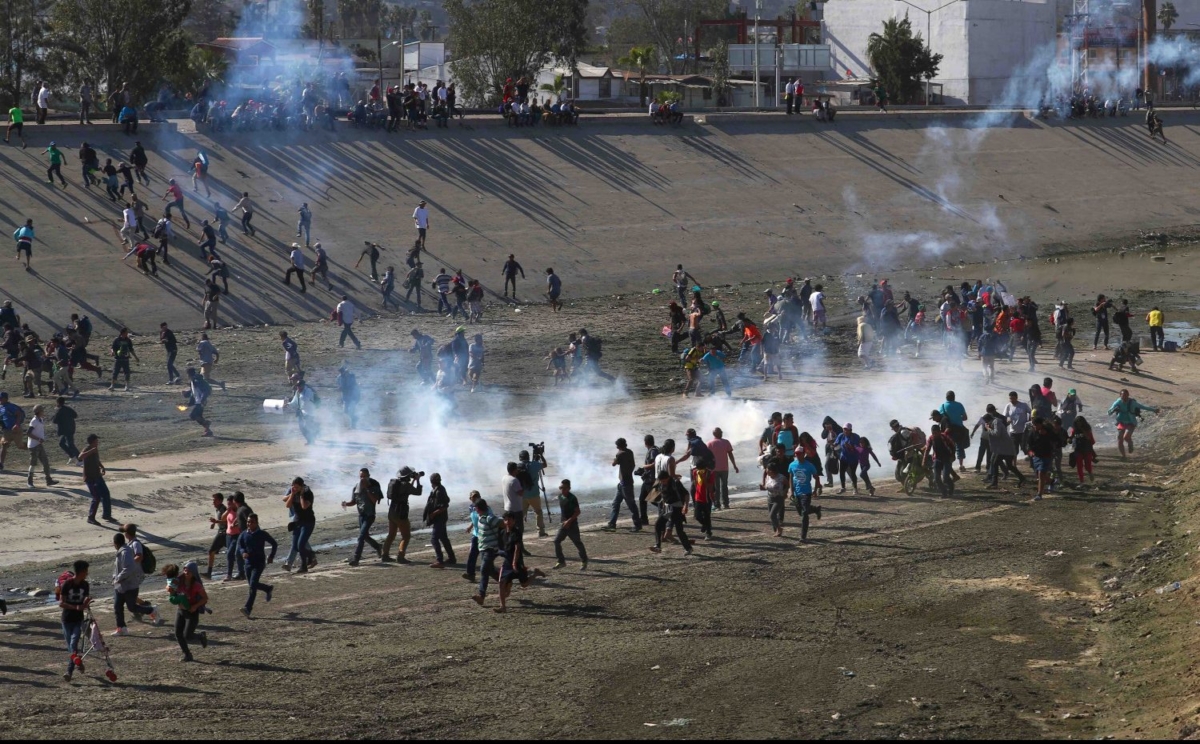 Recent Rule Change
The Trump administration instituted a rule change to the federal immigration law earlier this month, barring migrants who enter the United States illegally outside of official ports of entry from applying for asylum.
The rule change came as numerous migrants admitted to news agencies throughout their trek from Honduras and El Salvador, that they wouldn't qualify for asylum. Some admitted to being previously deported for criminal convictions in America, including attempted murder and drunk driving. Others didn't specify why they were deported but said they had been. It's a felony crime for a foreign national who has been deported to re-enter the United States.
Others said they were fleeing poverty, which is not an applicable condition for asylum. Current federal laws require a narrow set of circumstances for asylum seekers, primarily persecution by a government. Another reason cited by some migrants for fleeing their countries, gang violence, also doesn't fall under asylum requirements.
A federal judge claimed that the rule change was unconstitutional but Trump vowed to fight the ruling and said he expects the Supreme Court to ultimately rule in his favor. In recent years, a number of district court rulings have been overturned by the Supreme Court. For instance, according to RealClearPolitics, from 2010 to 2015, the Supreme Court overturned 79 percent of the 9th Circuit Court's decisions.