Turkey appears set to be heading to a runoff vote after neither of the two top contenders secured an outright majority in contentious May 14 presidential polls.
According to Turkey's official electoral commission, incumbent President Recep Tayyip Erdogan, head of the Justice and Development Party (AKP), secured roughly 49 percent of the vote.
Kemal Kilicdaroglu, leader of the opposition People's Republican Party (CHP), won about 45 percent of ballots cast, while a third contender, Sinan Ogan, garnered some 5 percent.
Erdogan, who's been in power since 2003, began the race with a comfortable lead. But that steadily dwindled throughout the day, ultimately depriving him of a first-round victory.
Erdogan and Kilicdaroglu will now face off in a second-round vote slated for May 28.
Voters also cast ballots for all 600 seats in the country's parliament during the polls.
According to the official tally, an AKP-led parliamentary bloc won almost half the seats in the assembly, while a CHP-led alliance secured some 35 percent.
Total voter turnout stood at more than 88 percent of Turkey's roughly 64 million eligible voters, according to the electoral commission.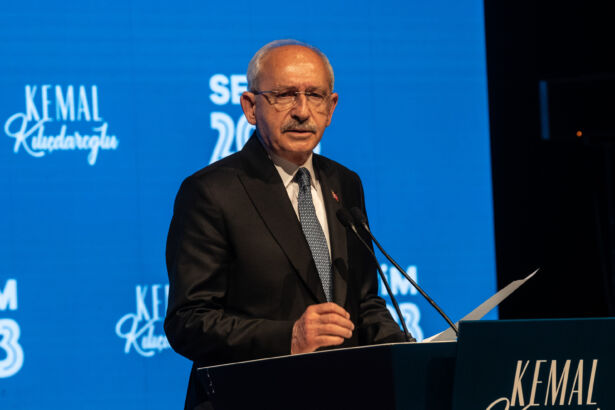 Conflicting Visions
Erdogan and his Islamist-leaning AKP have been in power since 2003, winning several prior elections and typically maintaining control of parliament. This is due largely to the support they enjoy in rural, less developed areas of the country.
During his tenure, Erdogan, 69, has pursued an activist foreign policy, which has often clashed with those of his country's NATO allies. He has also nurtured close relations with Moscow, despite the latter's invasion of Ukraine early last year.
But in recent years, Erdogan and his party have seen their popularity wane. This has been fueled by an ongoing currency crisis that has led to rampant inflation and mounting discontent with Erdogan's unorthodox economic policies.
As it became clear that the May 14 presidential race would likely head to a runoff, the Turkish lira slipped to a fresh two-month low.
The AKP was also heavily criticized for its handling of two devastating earthquakes in February that killed tens of thousands of people in southern Turkey.
In contrast to the AKP, the CHP espouses secularist principles and is known to embrace a more pro-Western outlook. Often described as "center-left," it was established by Mustafa Kemal Ataturk, founder of the modern Turkish Republic.
In prior electoral contests with the AKP, the CHP has been soundly defeated, garnering roughly 20 percent of the vote. That was enough, however, to establish it as Turkey's leading opposition force.
In hopes of unseating Erdogan this time around, the CHP forged an ideologically diverse six-party alliance, which includes nationalists, conservatives, and an Islamist-leaning party.
If it comes to power, the opposition has vowed to revive Turkey's stalled bid to join the European Union, reflecting its pro-Western trajectory. It has also pledged to reverse Erdogan's monetary policies with the aim of reining in inflation.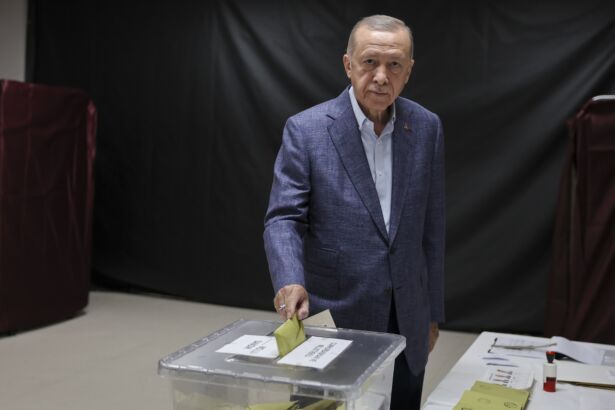 Geopolitical Implications
Recent days have seen feverish speculation about whether a CHP-led administration would set Turkey's foreign policy on a more pro-Western course—at the expense of Moscow.
Under Erdogan, Turkey has struck a delicate balance between Russia and the West. While Ankara has condemned Russia's invasion of Ukraine, it has also declined to support Western sanctions on Russia, irking its NATO allies.
Turkey maintains extensive commercial ties with Russia, with which it shares a lengthy maritime border in the Black Sea. Almost half of Turkey's domestic energy needs are met by natural gas imported from its imposing northern neighbor.
What's more, Erdogan has maintained friendly relations with Russian President Vladimir Putin. This has let Ankara assume the role of mediator—when few others could—between Moscow and Kyiv.
Kilicdaroglu has repeatedly stated that Turkey-Russia relations would be maintained under his leadership. Last month, he told a group of Russian academics that "healthy" relations with Moscow were "in Turkey's interest."
Nevertheless, in a recent interview with The Wall Street Journal, Kilicdaroglu stressed Turkey's longstanding NATO membership—and the obligations that ostensibly come with it.
"Turkey must comply with decisions taken by NATO," he said, fueling speculation that, under his leadership, Turkey could enforce Western-led sanctions on Russia.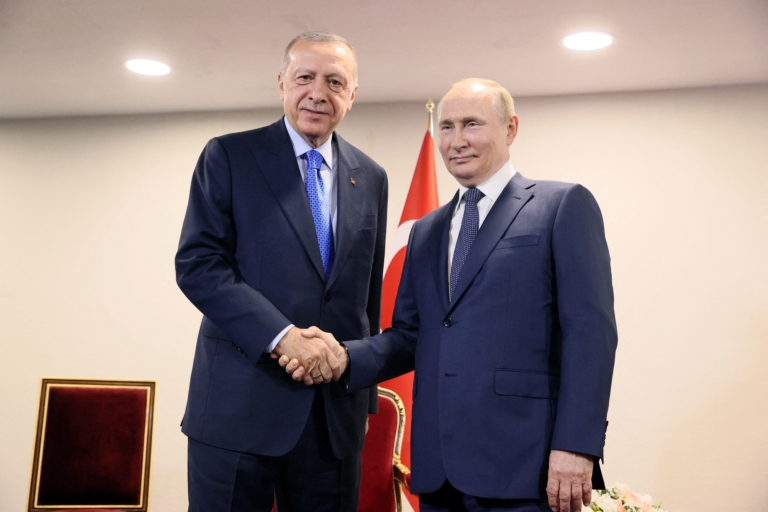 'Russian Interference'
Last week, presidential contender Muharrem Ince abruptly announced his withdrawal from the race following the emergence of video footage that appeared to implicate him in an extramarital relationship.
Echoing claims made during the 2016 U.S. presidential election, Kilicdaroglu said the footage was part of a Russian effort to interfere in Turkey's upcoming election.
"Dear Russian friends, you are behind the montages, conspiracies, deep fake content and tapes that were exposed in this country yesterday," he wrote on Twitter.
"If you want our friendship to continue after May 15, get your hands off the Turkish state," he added.
Moscow, for its part, quickly rejected the allegation.
"We are highly disappointed by this claim by Turkey's opposition," Kremlin spokesman Dmitry Peskov said.
Erdogan likewise blasted the claim, accusing Kilicdaroglu of taking instructions from the administration of U.S. President Joe Biden. He also accused Kilicdaroglu of planning to impose sanctions on Russia, should he assume the presidency.
When asked about its position on the Turkish polls, the U.S. State Department has stressed neutrality, saying the United States "does not take sides in elections."
From The Epoch Times