President Recep Tayyip Erdogan, head of Turkey's Justice and Development Party (AKP), secured another five years in office in a tight runoff election on May 28.
According to Turkey's official election commission, Erdogan won approximately 52 percent of the vote, while Kemal Kilicdaroglu, leader of the People's Republican Party (CHP), garnered roughly 48 percent.
Addressing supporters in Istanbul's Uskudar district, Erdogan thanked all those who voted and "gave us a mandate to govern for another five years."
Turnout stood at more than 85 percent of the country's 64 million eligible voters, including almost two million Turkish expatriates who cast their ballots abroad.
As the preliminary vote count was being concluded, Erdogan supporters took to the streets—waving Turkish flags and shouting pro-AKP slogans—in several cities throughout the country.
Messages of congratulations, meanwhile, began arriving from several countries, including Qatar, Hungary, Iran, Azerbaijan, Pakistan, and Serbia.
But it was Erdogan's hardest-fought electoral challenge to date. In the last presidential election in 2018, he easily defeated his main opponent—by some ten million votes—in the first round.
The runoff follows a first-round vote on May 14, in which Erdogan won 49.5 percent—just shy of the outright majority needed to clinch a first-round win.
Kilicdaroglu won 45 percent of the first-round vote, while a third contender, Sinan Ogan, secured approximately 5 percent.
Days after the first round, Ogan—a nationalist—threw his support behind Erdogan, which appears to have been enough to tip the balance in the latter's favor.
The first-round election coincided with a legislative poll in which an AKP-led alliance managed to maintain its parliamentary majority.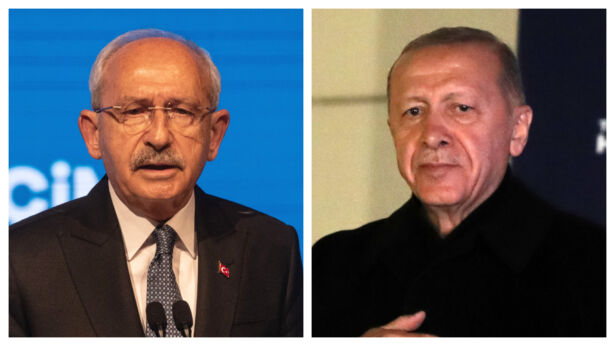 No Sanctions on Russia
Erdogan and his Islamist-leaning AKP have been in power since 2003, winning a dozen prior elections and maintaining control of parliament. This has largely been due to the deep support they enjoy in rural, more conservative parts of the country.
During his lengthy tenure, Erdogan, 69, has pursued an activist foreign policy, which has often clashed with those of Turkey's NATO allies. This includes a longstanding policy of nurturing close relations with Moscow.
Last year, Ankara was quick to condemn Moscow's invasion of Ukraine. But Erdogan has also refused to support Western-led sanctions on Russia, with which Turkey shares extensive trade ties and a lengthy maritime border.
In the run-up to the presidential vote, AKP officials repeatedly stated that—should Erdogan secure reelection—Turkey's no-sanctions policy would remain in place.
"We have pursued this balanced policy until now and will continue to do so," an Erdogan spokesman asserted last month.
In March, Turkish Foreign Minister Mevlut Cavusoglu said that Ankara sought to hold "equal dialogue" with Moscow and Kyiv in hopes of negotiating an end to the 15-month conflict.
Last summer, Turkey helped broker a landmark agreement between Russia and Ukraine, thereby allowing the latter to export its grain through the Black Sea.
In its electoral manifesto, the AKP pledged to maintain its "political and economic relations with Russia," including "cooperation in the energy field."
Notably, almost half of Turkey's domestic energy needs are met by natural gas imported from Russia.
However, support for Erdogan and his party has waned in recent years. This is largely due to an ongoing currency crisis, which has led to rampant inflation and mounting popular discontent with Erdogan's economic policies.
The AKP was also widely criticized for its handling of two devastating earthquakes in February that killed tens of thousands of people in southern Turkey.
But based on preliminary poll results, the criticisms weren't enough to prevent Erdogan and his party from securing another half decade in power.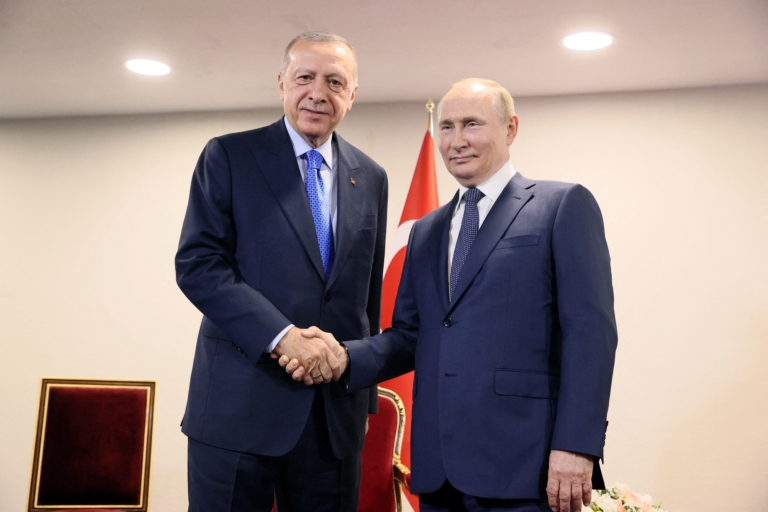 'Pro-Western' Policy Shift Averted
Kilicdaroglu's CHP, for its part, espouses secularist principles and is widely seen as more pro-Western in outlook. Often described as "center-left," the party was established by Mustafa Kemal Ataturk, founder of the modern Turkish Republic.
In prior electoral contests with the AKP, the CHP has been soundly defeated, typically garnering some 20 percent of the vote. This has been enough, however, to establish it as Turkey's main opposition force.
In hopes of unseating Erdogan this time around, the CHP had forged a diverse six-party alliance, including nationalists, conservatives, and an Islamist-leaning party.
The alliance ran on pledges to curb inflation, revive Turkey's stalled bid to join the European Union and return the country to a parliamentary system of governance (rather than the current presidential one).
In the run-up to the election, speculation was rife that a CHP-led government would pursue a more pro-Western foreign policy–at Moscow's expense.
Kilicdaroglu, 74, had repeatedly said that Turkey-Russia relations would be maintained under his leadership.
But in recent statements, he also stressed the importance of Turkey's place in the Western NATO alliance, which the country joined in 1952.
"Turkey must comply with decisions taken by NATO," Kilicdaroglu said in a May 9 interview with the Wall Street Journal.
The comments further fueled speculation that a CHP-led administration would distance Turkey from Russia–and perhaps even back Western-led sanctions on Moscow.
Shortly before the first-round vote, Kilicdaroglu raised eyebrows when he accused the Kremlin–without presenting evidence–of meddling in Turkey's election.
Addressing Moscow, he tweeted: "If you want our friendship to continue after May 15 … get your hands off the Turkish state."
The Kremlin, for its part, dismissed the claim, voicing its "disappointment in Turkey's opposition."
Erdogan also weighed in on the incident, accusing Kilicdaroglu of "taking orders from [U.S. President Joe] Biden."
As of press time, neither Moscow nor Washington had officially conveyed congratulations to Erdogan on his electoral victory.
From The Epoch Times