Barbara Walters, a high-profile journalist widely known for being the first female anchor on an evening television news broadcast, as well as being the creator of the daytime talk show "The View," has died at the age of 93.
ABC announced her death late Friday. The news station also posted an announcement of her death on Twitter.
The cause of death was not immediately disclosed. Walters is survived by her only daughter, Jacqueline Danforth.
"Barbara Walters, who shattered the glass ceiling and became a dominant force in an industry once dominated by men, has died," ABC stated.
Separately, Walters's publicist Cindi Berger said in a statement: "Barbara Walters passed away peacefully in her home surrounded by loved ones. She lived her life with no regrets. She was a trailblazer not only for female journalists, but for all women."
Bob Iger, the CEO of The Walt Disney Company, which owns ABC, said in a statement: "Barbara was a true legend, a pioneer not just for women in journalism but for journalism itself. She was a one-of-a-kind reporter who landed many of the most important interviews of our time, from heads of state and leaders of regimes to the biggest celebrities and sports icons.
"I had the pleasure of calling Barbara a colleague for more than three decades, but more importantly, I was able to call her a dear friend. She will be missed by all of us at The Walt Disney Company, and we send our deepest condolences to her daughter, Jacqueline."
Walters, one of TV's most prominent interviewers, shot to celebrity status on par with the royalty, politicians, and entertainment figures that she held interviews with during her roughly 50-year career.
She shot to prominence in 1976 as the first female TV network news anchor, having signed a contract with ABC to co-anchor "The Evening News." In doing so, she also became the highest-paid TV journalist at the time with an unprecedented $1 million annual salary.
Walters began her long career in television journalism shortly after having graduated from Sarah Lawrence College in 1953—she joined the publicity department of WNBC in New York, six months after which she began writing and producing local news packages for the station.
She later spent several years on the production staff at CBS's morning program "The Morning Show," before joining NBC in 1961 for a short-term writing project on the "Today" show.
Following the project, she secured various roles with the station, including researching, writing, and producing, as well as making various on-air appearances.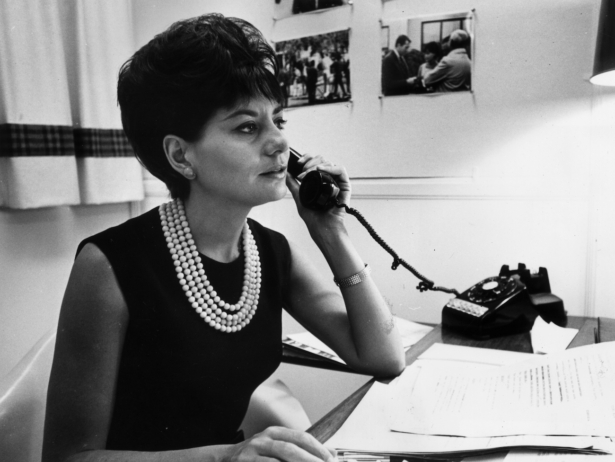 During her time with NBC, Walters held various interviews, including the first interview with Rose Kennedy after the assassination of her son, then-U.S. Sen. Robert F. Kennedy, as well as with former President Richard Nixon, Princess Grace of Monaco, and others. Among other out-of-studio assignments, Walters traveled to India with Jacqueline Kennedy, to China with Nixon, and to Iran to cover the shah's gala party.
By 1974, Walters was the first woman to ever co-host the "Today" show, and by 1976, she was earning $700,000 a year.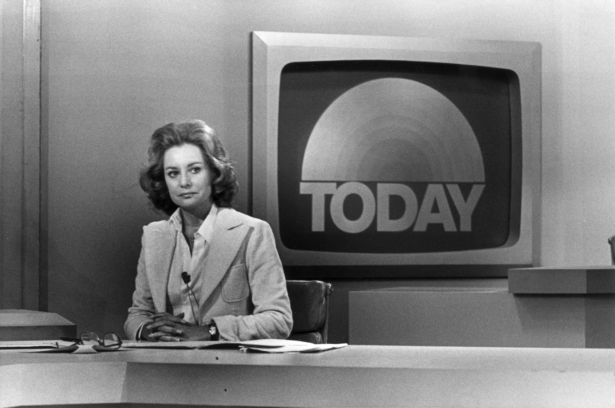 Walters departed NBC in 1976 and entered into a five-year contract with ABC for $5 million. Her role was split between the network's entertainment program and ABC News. She was later moved into special projects for ABC, which included hosting special interview programs.
In 1979, Walters became a correspondent for the ABC network's public affairs show "20/20," before becoming its co-host in 1984. She remained on the late-night program for 25 years until she stepped down in 2004.
According to the ABC network, Walters earned 12 Emmy awards, 11 of those while at ABC News.
Walters has interviewed an extensive list of world leaders, including India's Indira Gandhi, Egypt's Anwar Al Sadat, Israel's Menachem Begin, the Shah of Iran, Cuba's Fidel Castro, Britain's Margaret Thatcher, Iraq's Saddam Hussein, Russia's Boris Yeltsin, and as well as every U.S. president and first lady since Richard Nixon and Pat Nixon in the span of her career.
In 1997, Walters created "The View," a morning weekday talk show with an all-female panel that welcomed guests from all walks of life to discuss a multitude of topics from general affairs, politics, and entertainment. Walters stepped down from the show in May 2014 after appearing on the panel regularly for 17 years, but she remained an executive producer. She made occasional appearances on TV thereafter.
"I do not want to appear on another program or climb another mountain," Walters told the Los Angeles Times upon her retirement. "I want instead to sit on a sunny field and admire the very gifted women—and OK, some men too—who will be taking my place."
The Associated Press and Reuters contributed to this report.
From The Epoch Times