A Trump-era Pentagon official believes that the amount the FBI actually paid to Twitter to "censor free speech" is ten times higher than the $3.5 million that was revealed in a recent installment of the Twitter Files and that lawmakers in Congress should "keep digging" to uncover hidden ties between government and Big Tech.
Kash Patel, who served as the Pentagon's chief of staff to Acting Defence Secretary Christopher Miller under the administration of then President Donald Trump, said on a recent episode of Epoch TV's "Kash's Corner" that the latest Twitter Files disclosures paint a picture of a "shocking level of government overreach and abuse."
Patel was referring to the revelations shared by independent journalist Michael Shellenberger, who posted screenshots of internal Twitter messages that showed there was a longstanding influence campaign by the FBI around the time the New York Post released its report on Hunter Biden's laptop.
The messages shared by Shellenberger show that the FBI paid Twitter around $3.4 million between October 2019 and February 2021 for "[law enforcement]-related projects" including "LE training, tooling, etc."
The FBI, according to Shellenberger, would also target media articles on alleged foreign influence operations that Twitter would then investigate and debunk. Those probes, however, "repeatedly" revealed "very little Russian activity," he said.
Elon Musk took over Twitter in October and facilitated the release of the Twitter Files in a bid to shed light on the social media platform's censorious practices and transform it into a space free of political bias. Musk commented on Shellenberger's Twitter Files report, saying: "Government paid Twitter millions of dollars to censor info from the public."
In response to a question by The Epoch Times whether the FBI colluded with major tech companies including Twitter to censor information ahead of the 2020 election, the agency said it only provided information and didn't push companies to take any specific actions.
The FBI told The Epoch Times in an emailed statement that the agency "regularly engages with private sector entities to provide information specific to identified foreign malign influence actors' subversive, undeclared, covert, or criminal activities."
"It is not based on the content of any particular message or narrative. Private sector entities independently make decisions about what, if any, action they take on their platforms and for their customers after the FBI has notified them," the agency added.
Separately, the FBI told Fox News that the $3.5 million payment to Twitter for a "reimbursement" for "reasonable costs and expenses associated with their response to a legal process … For complying with legal requests, and a standard procedure."
When asked whether it reimbursed other companies, the FBI declined to elaborate, according to Fox.
'Criminalization of Free Speech'
Patel said he's convinced the FBI had contractual relationships not just with Twitter but with other Big Tech giants.
"This is the criminalization of free speech at the highest order because it was done at the behest of the Federal Bureau of Investigation," Patel said, adding that the discovery of the $3.5 million "landmine" is welcome but added that, "I bet you it's ten times that amount."
"And now this Congress coming in in January, the Republicans have to demand every relationship agreement between the FBI and every Big Tech company and every single dollar of our money that was spent by the FBI to put on the largest disinformation campaign to rig a presidential election," Patel said.
"This is just the beginning. And if anyone thinks that it was a one-off, they are completely wrong," he continued. "We have to keep digging."
With the latest Twitter Files disclosures, House Republicans have indicated they want to compel testimony and documents from FBI officials when the GOP takes the majority in the lower chamber in 2023.
"We're going to do more than just subpoena them. We're going to change the course of where the FBI is today," House GOP Leader Kevin McCarthy (R-Calif.) said in a recent Fox News interview.
A recent poll shows that 63 percent of Americans want Congress to investigate "whether the FBI was involved in censoring information on social media sites."
The Twitter Files disclosures show that not only did Twitter collude with the FBI, it also worked with other government agencies like the CIA and the Pentagon to suppress information.
Musk said in a post on Dec. 27 that "*Every* social media company is engaged in heavy censorship, with significant involvement of and, at times, explicit direction of the government."
"Google frequently makes links disappear, for example," he added.
The Epoch Times has reached out to Google for comment.
Accurate Conspiracy Theories
Musk claimed on Dec. 24 that nearly every conspiracy theory people held about Twitter has turned out to be accurate.
Musk made the comments during an interview on the "All-In" podcast, where he discussed the Twitter Files.
"To be totally frank, almost every conspiracy theory that people had about Twitter turned out to be true," Musk said. "Is there a conspiracy theory about Twitter that didn't turn out to be true? So far, they've all turned out to be true. If not more true than people thought."
While speaking of the Twitter Files, Musk was asked if there is "a part of the files that really shocked you," to which he responded that the "FBI stuff is pretty intense."
The Twitter Files contain multiple documents, including internal conversations among employees at the social media platform, detailing the company's attempts to censor tweets from conservative commentators and suppress a New York Post article about Hunter Biden's laptop ahead of the 2020 election.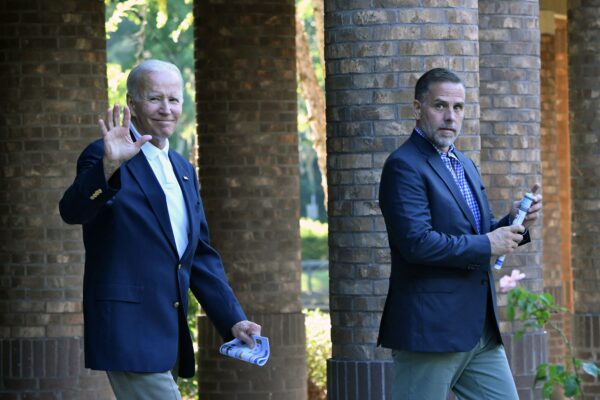 Further files were published on Dec. 25 by investigative journalist Matt Taibbi detailing how the FBI allegedly acted "as doorman to a vast program of social media surveillance and censorship, encompassing agencies across the federal government—from the State Department to the Pentagon to the CIA."
Taibbi explained that Twitter had "so much contact with so many agencies" that executives lost track of the communications. The meetings usually centered on "foreign matters," according to Tabbi, including topics such as misinformation regarding Ukraine and COVID-19 vaccines.
"Despite its official remit being 'Foreign Influence,' the FITF [the FBI's Foreign Influence Task Force] and the [San Francisco] FBI office became a conduit for mountains of domestic moderation requests, from state governments, even local police," Taibbi said.
FBI Weighs In on Twitter Files
The FBI told Fox News in a recent statement in response to the Twitter Files that "the correspondence between the FBI and Twitter show nothing more than examples of our traditional, longstanding, and ongoing federal government and private sector engagements, which involve numerous companies over multiple sectors and industries."
"As evidenced in the correspondence, the FBI provides critical information to the private sector in an effort to allow them to protect themselves and their customers."
"The men and women of the FBI work every day to protect the American public," the statement continued. "It is unfortunate that conspiracy theorists and others are feeding the American public misinformation with the sole purpose of attempting to discredit the agency."
The agency did not elaborate on who it considers "conspiracy theorists."
Since early December Musk has released files to several independent journalists, including Shellenberger, Taibbi, Fang, and Bari Weiss.
Jack Phillips contributed to this report.
From The Epoch Times