At a Nov. 28 event hosted by an influential Washington think tank, Ukrainians described Russian strikes on their energy infrastructure and detailed the resources they say they need to recover, on the heels of billions in U.S. and other aid to the Eastern European country.
"He [Vladimir Putin] is sure that this winter is a focal point for him to show that he can make sure that Ukrainians will not survive," said Oksana Nechyporenko, director of the Ukraine Crisis Coordination Center and former chief of staff to Prime Minister of Ukraine Oleksiy Honcharuk, during the Atlantic Council event.
Russian aerial assaults on the Ukrainian grid have seriously harmed the country's energy infrastructure, leading the government to impose deliberate emergency blackouts across the country.
"EU nations expect the latest attacks to prompt a new wave of refugees and current refugees have been urged to remain abroad over the winter," energy experts with the Center for Strategic & International Studies wrote on Nov. 8.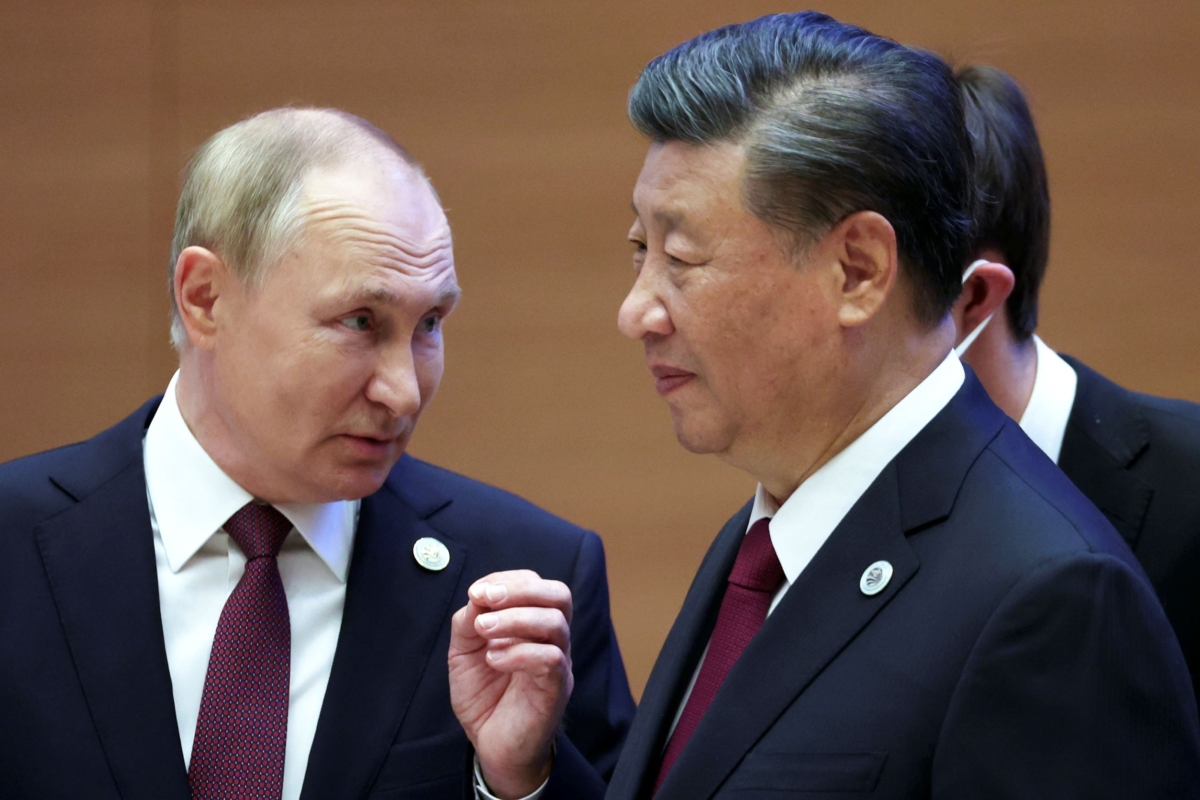 Russia's recent missile and drone strikes on the grid have already led the U.S. to provide more financial support to Ukraine.
USAID's administrator, Samantha Power, announced in October that the U.S. would spend $55 million on energy infrastructure in Ukraine—that includes funding for generators as well as money to repair and maintain existing systems.
"As Putin continues to target Ukraine's electricity system, the U.S. is working to help keep the lights on," Power wrote on Twitter on Nov. 25, highlighting the United States' recent efforts to supply generators.
The White House's Nov. 15 funding request to Congress sought $37.7 billion in additional aid to Ukraine. That encompassed fully $1.1 billion "to secure and repair Ukraine's energy sector, and to address Ukraine's energy supply."
Lana Zerkal, former deputy minister of foreign affairs of Ukraine, said that Ukraine needs new high-voltage equipment to replace infrastructure destroyed by Russian attacks.
Melinda Haring of the Atlantic Council urged Zerkal to produce a list of the equipment Ukraine needs, saying she'd be "very happy to circulate that list in Washington."
Speakers Describe Impact of Russian Strikes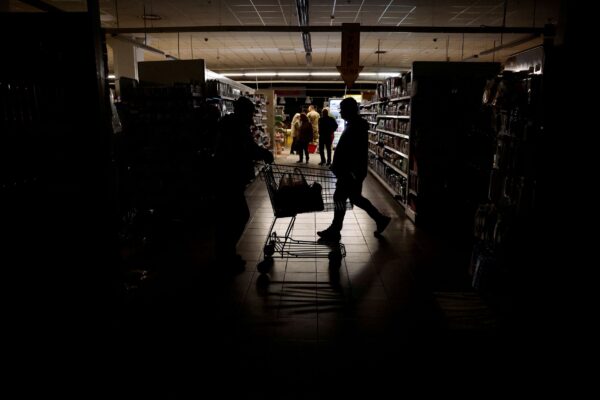 "It's like the start of the war all over again," crisis coordination center director Nechyporenko said. Ukrainian families must coordinate amongst themselves to acquire communal generators, she explained.
Volodymyr Kudrytskyi, chief executive officer of Ukraine's national grid operator, Ukrenergo, said Russia's systematic attacks on Ukraine's energy infrastructure, beginning on Oct. 10, have resulted in the "massive, vicious destruction" of power plants and portions of the country's grid.
"We are unfortunately expecting another attack, and we understand that this attack will happen until they probably exhaust all their heavy missile fleet," he said.
Kudrytskyi told the panel that mobile generators from foreign countries could bridge the gap for people lacking water, electricity, and heating. Larger mobile power plants, he said, could also help address Ukraine's pressing energy demands in the midst of the Kremlin's latest bombardments.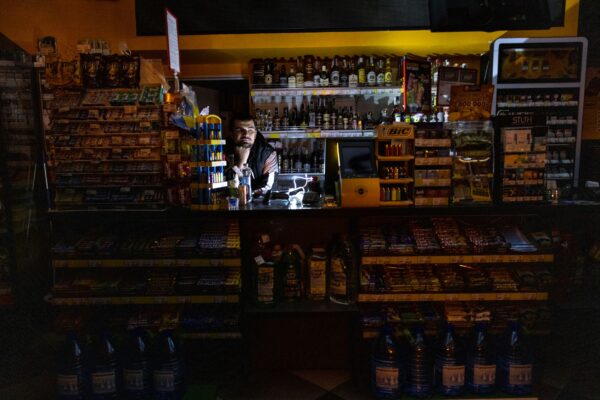 "Equipment, electricity from abroad, and mobile generators—this is my wish list," he said, in answer to a question from the audience.
He estimated it would take "several hundreds of millions of U.S. dollars" to replace damaged equipment at substations and power plants, but declined to comment on what it might cost to acquire additional air defense systems for the protection of that infrastructure.
Zerkal interjected: "If you compare this with the price for refugees in Europe, this is peanuts."
Oleksandra Azarkhina, Ukraine's deputy minister of infrastructure, said that Ukrainians need water filtration devices, particularly in the south and east of the country.
She later recommended that audience members donate to UNITED24, a venue for aid launched by Ukrainian President Volodymyr Zelenskyy.
UNITED24 replaced "Aid for Ukraine," a website with ties to Sam Bankman-Fried's FTX crypto exchange.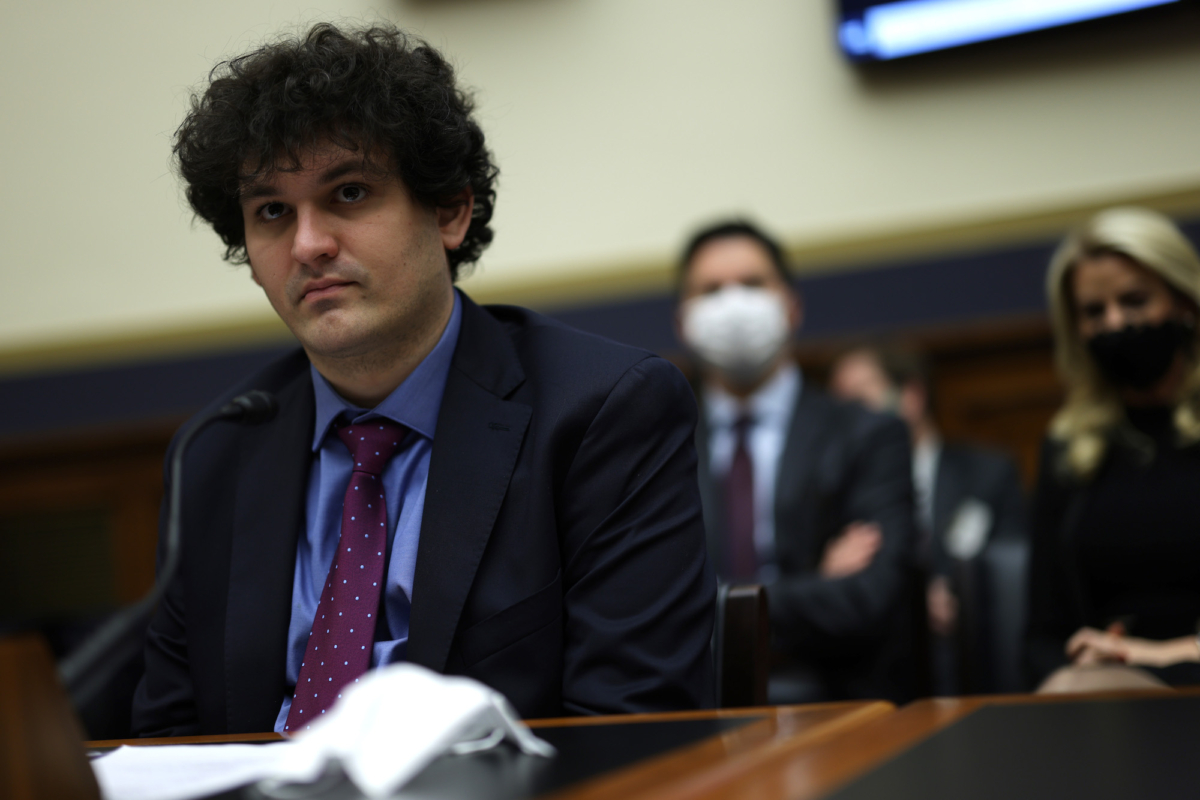 UNITED24, Azarkhina said, "directly connected to all state funds."
Haring recommended that Americans donate to Razom, a U.S.-based nonprofit that began during the Maidan protests of late 2013 and early 2014.
Razom's president, Dora Chomiak, "worked for the independent Soros foundation in Kyiv from 1991 to 1992," according to her biography on Razom's website.
Coordination Between US, Ukraine on Energy Not New
Even before the current war began, the U.S. Department of Energy was coordinating with Ukraine to reduce the country's energy dependence on Russia.
A 2018 report from the Pacific Northwest National Laboratory noted that Russia historically supplied much of Ukraine's natural gas and nuclear fuel.
In April 2014, after the Maidan protests ousted Ukraine's pro-Russian president and Russia subsequently annexed Crimea, the Obama White House announced that various teams would be sent to Ukraine–including energy experts.
One interagency group was dispatched to help the state secure gas supplies via reverse flows from Slovakia, Poland, and Hungary in place of Russia.
In September of this year, Ukraine made a deal to receive 2 billion cubic meters of natural gas from the United States.
From The Epoch Times