White House national security spokesman John Kirby said President Joe Biden's administration approved the visa of Iran's foreign minister, Hossein Amir-Abdollahian, at the request of the United Nations (U.N.).
The Biden administration came under fire when Fox News reported on Thursday that Mr. Amir-Abdollahian—who allegedly attended meetings with terror groups before the Oct. 7 attack on Israel—arrived in New York on Wednesday to attend a U.N. Security Council meeting.
"The Secretary-General [of the U.N.] called a meeting at the foreign ministerial level. He's the foreign minister of Iran. We are the host of the U.N. We take that responsibility seriously," Mr. Kirby said.
"And so, we allowed him to come in to attend these meetings," he said.
"Do we particularly like the fact that he's on U.S. soil? No," Mr. Kirby said.
"This is an opportunity for world leaders who are up there in New York to make their perspectives and their concerns known directly to the Iranian foreign minister."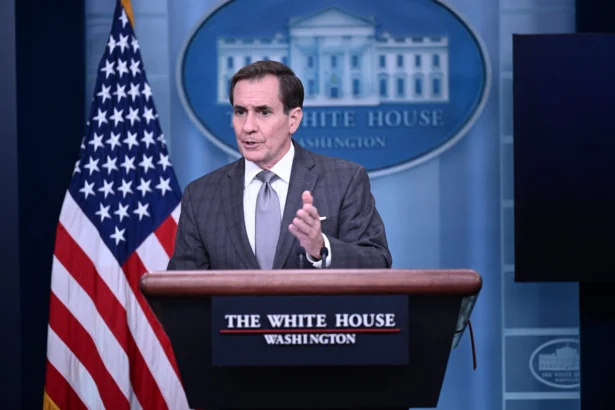 Mr. Kirby said the administration was certainly going to take advantage of the opportunity to ask tough questions of the Iranian foreign minister, especially Iran's role in supporting various Islamic militia groups and the country's role in supporting Hamas and Hezbollah.
'Blood of Americans'
Jason Brodsky, policy director for the non-profit United Against Nuclear Iran, said via X, formerly Twitter, that Mr. Amir-Abdollahian's visit is an "outrage" and highlighted the Iranian official's alleged role in planning the terror attacks of Oct. 7 that killed 1,400 people, mostly civilians.
"WSJ reported he participated in planning meetings for the #Hamas attack on #Israel. He should have never been granted a visa," he said via X.
Mr. Brodsky also said Mr. Amir-Abdollahian is a member of the Islamic Revolutionary Guard Corps (IRGC).
"Abdollahian has the blood of Americans on his hands as he is an #IRGCterrorists operative and U.S. forces are currently under fire while this man is being offered entry, protected by U.S. security," said Mr. Brodsky.
"There is an exception to the U.S. U.N. Host Agreement, for security, terrorism, and foreign policy concerns, under which the U.S. can deny entry to a foreign official for UN meetings. There is precedent for this and it should have been exercised in this case."
According to The Wall Street Journal, the IRGC had partnered with Hamas since August to prepare for the attack. Mr. Amir-Abdollahian personally attended at least two planning meetings in Lebanon with Hezbollah, the Islamic Jihad, and Hamas, the Journal said.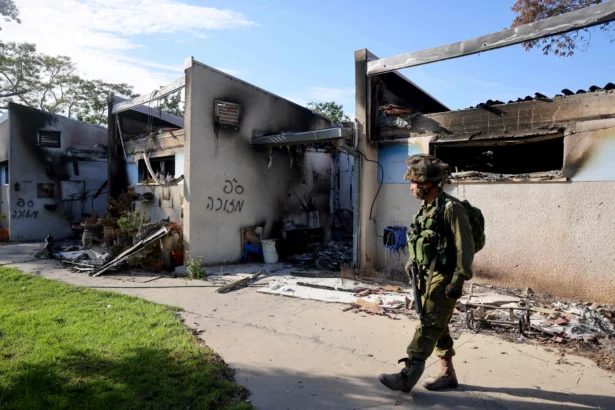 "An attack of such scope could only have happened after months of planning and would not have happened without coordination with Iran," said Lina Khatib, director of the SOAS Middle East Institute at the University of London, in the Journal report.
"Hamas, like Hezbollah in Lebanon, does not single-handedly make decisions to engage in war without prior explicit agreement from Iran," she said.
Mr. Amir-Abdollahian and other Iranian officials have denied such reports.
The Biden administration has said it has not seen direct evidence of Iranian involvement in the Oct. 7 attack but does hold Iran accountable for funding Hamas and enabling the terror group.
In an interview with NPR on Friday, Mr. Amir-Abdollahian issued a warning in advance of the Israeli military's expected ground offensive into the Gaza Strip.
"Two weeks ago, I visited the region, and I met with some leaders of the countries of my region and with the leaders of the resistance in Lebanon and also the Palestinian groups," he told NPR.
"What I gathered from the plans that they have – they have their finger on the trigger. You know, much more powerful and deeper than what you've witnessed."
US Troops Attacked
The visit of the Iranian foreign minister comes just days after the Pentagon reported that U.S. troops in the Middle East had been attacked with drones and missiles at least 16 times in the past week, leaving 24 people injured.
U.S. Department of Defense confirmed Tuesday that U.S. troops in Iraq had been attacked 11 times between Oct. 17-24, while troops stationed in Syria had been attacked three times. Two more attacks ensued in recent days.
Though it had no evidence to support its claim, the Pentagon believed Iran was behind the attacks.
On Friday, the Pentagon said that the U.S. had launched counter-attacks on a weapons storage facility and a separate ammunition storage area that was being used by the IRGC in eastern Syria.