U.S. Secretary of Defense Lloyd Austin expressed serious concerns on Saturday regarding China's refusal to engage in military crisis management, stressing the significance of dialogue in preventing conflicts.
During his speech at the International Institute for Strategic Studies Shangri-La Dialogue in Singapore, Austin expressed his deep concern that officials of the Chinese regime have been "unwilling" to engage in crisis management talks.
Earlier this week, Chinese Minister of National Defense Li Shangfu, who has been sanctioned by the United States, declined an invitation to meet with Austin at the security summit. Despite this, Austin called for continued dialogue between the two nations.
The two ministers briefly conversed during a dinner to mark the beginning of the Shangri-La Dialogue, but Pentagon press secretary Air Force Brig. Gen Pat Ryder noted they "did not have a substantive exchange."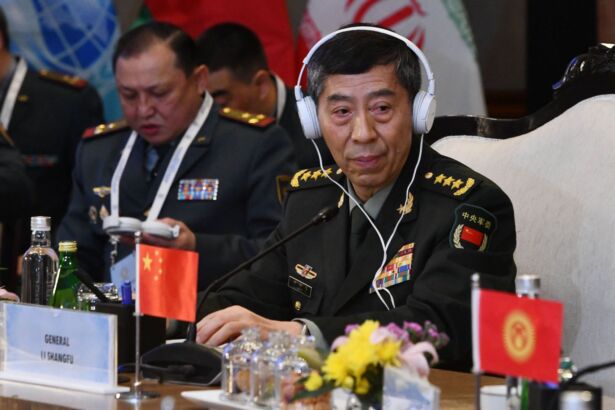 "I am deeply concerned that the PRC (People's Republic of China) has been unwilling to engage more seriously on better mechanisms for crisis management between our two militaries," Austin told the meeting in Singapore. "The more that we talk, the more that we can avoid the misunderstandings and miscalculations that could lead to crisis or conflict."
The defense secretary further emphasized the role of great powers in demonstrating transparency and responsibility, with the United States fully committed to fulfilling its part.
The diplomatic ties between the United States and China are currently at a low, with significant disagreements spanning a range of issues, including the sovereignty of Taiwan, espionage concerns, and territorial disputes in the South China Sea.
Austin delivered his remarks during his seventh trip to the region as defense secretary. He stressed the importance of partnerships in establishing a future for the Indo-Pacific region based on adherence to international norms, respect for sovereignty and human rights, and the free flow of commerce and ideas.
Austin highlighted the critical importance of maintaining open lines of communication between the United States and China during his address.
Importance of Partnerships
Austin also acknowledged escalating tensions in the Indo-Pacific region stemming from North Korea's nuclear threats and Chinese provocations. He voiced concerns about the Chinese military's activities, which restrict the rights of countries to fly in international airspace.
"The People's Republic of China continues to engage in an alarming number of risky intercepts of U.S. and allied aircraft flying lawfully in international airspace," Austin said. "Recent instances of aggressive and unprofessional flying by the PRC have also raised concerns."
Austin pledged support to allies and partners in the region as they defend themselves against coercion and bullying.
"Let me be clear: we do not seek conflict or confrontation," he said. "But we will not back down when faced with bullying or coercion."
In response to North Korea's "dangerous provocations," the United States aims to strengthen extended deterrents with its allies in South Korea, including increased deployment of advanced military assets and the historic Washington Declaration issued by President Joe Biden and South Korean President Yoon Suk Yeol.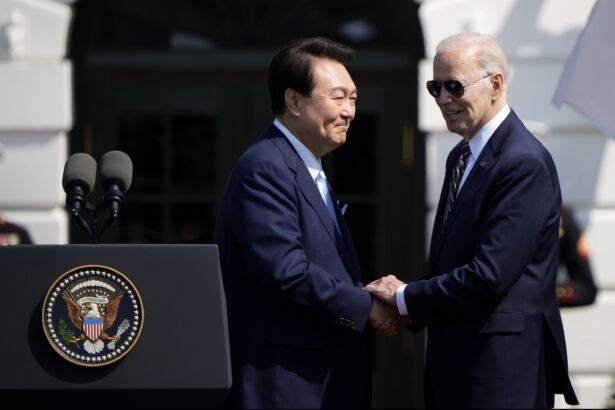 Joint planning exercises with South Korea will be expanded, Austin said, and efforts will be made to upgrade the U.S. force posture in the region through collaboration with allies.
The U.S. defense secretary emphasized that conflict is not inevitable and reaffirmed the United States' commitment to enhancing peace and stability in the Taiwan Strait and South China Sea.
Before the conference in Singapore, Austin visited Japan, where he met with U.S. troops and held discussions with Japanese Defense Minister Yasukazu Hamada in Tokyo.
As part of regional modernization efforts, the United States plans to station its 12th Marine Regiment, the most advanced regiment in the U.S. Marine Corps, in Japan by 2025 in a bid to maintain stability in the first island chain.
Austin also announced the commitment to increase the rotational presence of U.S. forces in Australia, involving rotations of fighters, bombers, task forces, and potential rotations of ground and maritime capabilities.
"We are firmly dedicated to ensuring that our allies and partners possess the capabilities necessary to deter aggression and enhance stability. Having capable allies and partners strengthens our collective security," Austin said.