The United States is "in the early stages of a new cold war with China," and it's up to the Chinese regime to change course if it wants to improve relations with Washington, according to Rep. Mike Gallagher (R-Wis.).
The lawmaker commented after United Nations Secretary-General António Guterres earlier this week described a "completely dysfunctional" relationship between the United States and China, and urged the nations to join hands in addressing climate change and COVID-19 vaccinations.
"If China wants a better relationship to the United States, we welcome it, but it's in their control," Gallagher told NTD, sister media outlet of The Epoch Times.
"They can not threaten to invade Taiwan, they can not commit a genocide," Gallagher said, referring to the detention of 1 million Uyghurs in Xinjiang's concentration camps. "And they can stop going around the world coercing everyone that has the temerity to question their human rights abuses."
Ilshat H. Kokbore, director of China affairs at the World Uyghur Congress, an advocacy group, holds a similar view.
Neither country wants a cold war, but that doesn't mean it's not happening, Kokbore told The Epoch Times.
The conflict arises from fundamental differences in values between the two powers: the United States emphasizes human rights, while the regime's focus is on power, Kokbore says. On issues such as South China Sea sovereignty disputes, Taiwan, Hong Kong, Xinjiang, and Beijing's lack of transparency over COVID-19 origin, the regime is making enemies with countries around the world, he said.
"It's not a question of whether someone wants it or not. A cold war is already on," he said. With Beijing continuing on the same path, a war is inevitable, he added.
The White House has brushed aside the cold war idea and characterized the bilateral terms as one "not of conflict, but of competition."
In his Sept. 21 address at the U.N. General Assembly, the first such speech since taking office, President Joe Biden said, "We are not seeking a new cold war or a world divided into rigid blocs," although he stopped short of mentioning specific countries.
However, Chinese leader Xi Jinping later that day leveraged the same platform to level criticism against the United States, using wording such as "military intervention from the outside" in an apparent reference to the tumultuous military pullout from Afghanistan.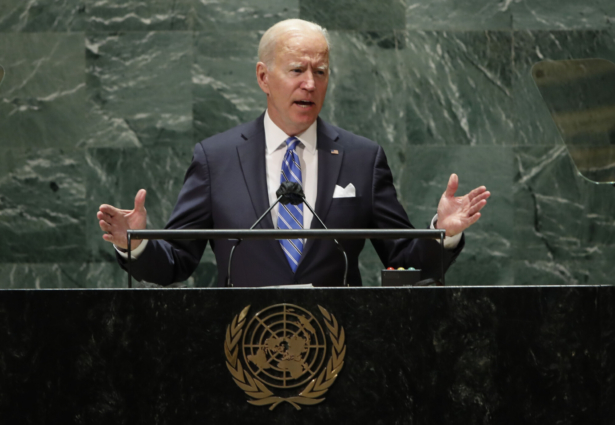 Biden's comments, and the conspicuous omission of "China," frustrated several Republican lawmakers who say he's being soft and appeasing Beijing.
"Nobody wants to see a cold war. I wish we could view China as a non-adversary, but that's not realistic," Sen. Ron Johnson (R-Wis) told The Epoch Times.
Ahead of Biden's speech at the U.N., Rep. Steve Scalise (R-La.) expressed disappointment that "President Biden has shown no willingness to stand up to China."
"We've been pushing for over a year now to have a basic hearing into the origins of COVID-19," he told NTD, noting that the Trump administration had hardened China policy over trade and intellectual property theft.
"Those are things that had been a problem before COVID. It's even more of a problem now," he said.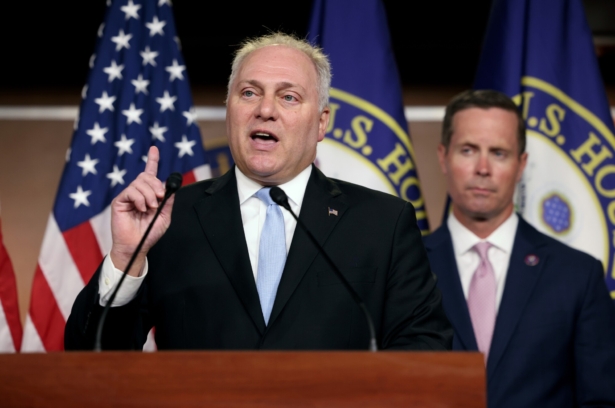 Chinese officials in the past few years have become increasingly assertive. Foreign ministry spokesperson Zhao Lijian attempted to blame the U.S. military for starting the COVID-19 pandemic.
Top Chinese diplomats publicly lashed out at their U.S. counterparts, including Secretary of State Antony Blinken, at a high-profile Alaska meeting earlier this year, saying the United States should "change its own image and to stop advancing its own democracy in the rest of the world." The same diplomats have also demanded that the United States stay clear of Beijing's "red lines" if Washington wants the regime's cooperation.
In the United States, Gallagher has observed "a crazy woke ideology that's teaching a whole generation of Americans that America is an evil racist hellscape that must constantly apologize for its past sins and be scared of its own shadow," and says that Chinese officials are leveraging these ideologies to advance the regime's agenda.
"The Chinese Communist Party officials are co-opting that narrative of the far left so that they can lecture our officials when they sit across from them in Alaska and say: 'You can't criticize us about Tiananmen or Xinjiang, because America is evil—you're just as bad as us," he said.
"That's unacceptable.
"This is the greatest country in the history of the world. And until we recognize that fact and understand it, we are going to be playing catch-up in this new cold war for a long time."
From The Epoch Times