The U.S. men's basketball team on Saturday won the gold medal match at the Tokyo Olympics.
Team USA took down France 87–82, powered by 29 points from Kevin Durant.
Durant, 32, of Washington, led all scorers and ended with his third gold medal, capping a revenge game against a team that beat the Americans in the first game of this Olympics.
Jayson Tatum added 19 points and Damian Lillard and Jrue Holiday each chipped in 11.
"This is one of those special journeys that it's just hard to describe, because each and every one of us put in that work every single day, from the coaches, to the trainers, to the players. We all came in with that goal of, 'Let's finish this thing off. Let's build a family. Let's build this team. Let's grow this team every day.' And when you are part of a team that's evolving by the second, it's just amazing to see," Durant told reporters after the game.
The team was ripe for an upset in the sudden death tournament after losing two exhibition games and dropping the first group play match to France, but won its fourth straight gold after topping Spain, Australia, and France.
Players said they felt relief after managing to take home gold, and Coach Gregg Popovich alluded to the expectations weighing on the team.
"Every championship is special, and the group you're with is special. But I can be honest and say this is the most responsibility I've ever felt, because you're playing for so many people that are watching and for your country and other countries involved. The responsibility was awesome, and I felt it every day for several years now. I'm feeling pretty light now and looking forward to getting back to the hotel and having something," he said.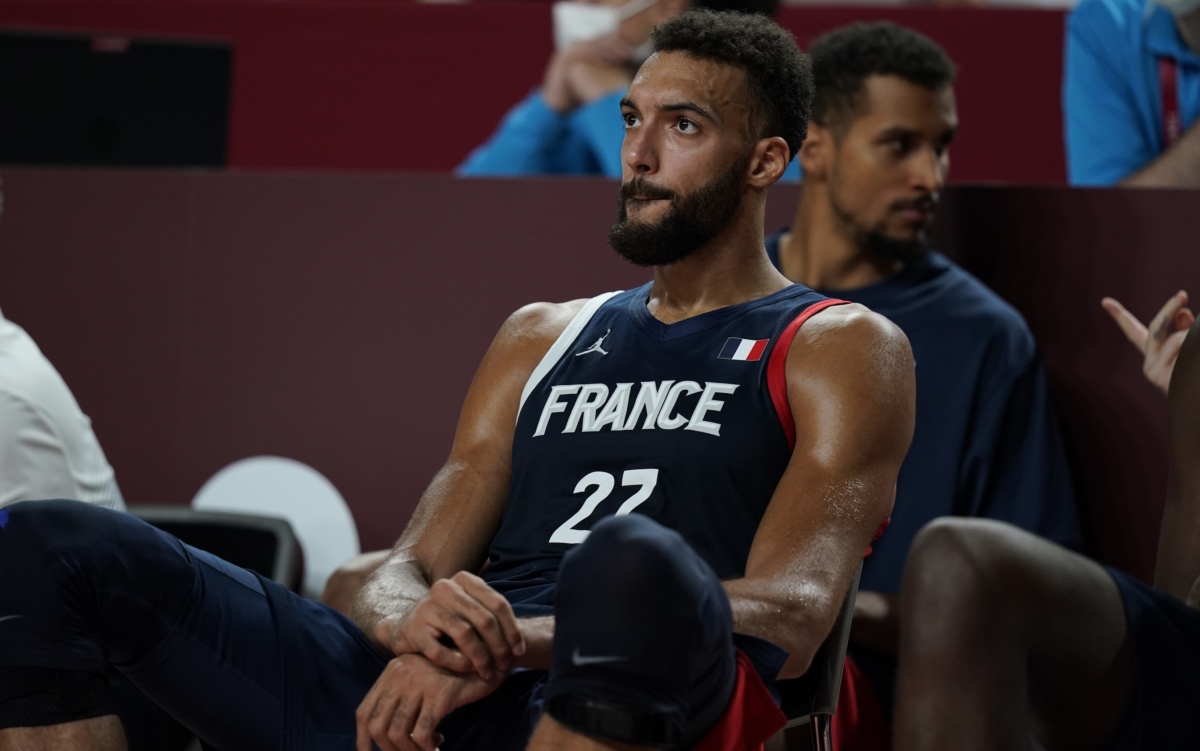 The team included three players fresh off the NBA Finals. Holiday and Khris Middleton, who both just won a championship with the Milwaukee Bucks, became the fourth and fifth players to win a finals and a gold medal in the same year, joining Michael Jordan, Scottie Pippen, and Kyrie Irving.
"That's a hell of a summer," Holiday said.
France's Rudy Gobert led his team with 16 points, but only shot 6–13 from the foul line, undercutting the team's strategy of leaning on its size advantage.
Evan Fournier also tallied 16. Guerschon Yabusele added 13, and Nando de Colo chipped in 12.
"We really wanted to do something which has never been done—to take home the gold. We fell a bit short. That's sport," France's Moustapha Fall told reporters. "We knew [Durant] sometimes starts the match badly, but he didn't start badly, he started really, really strong and scored half the points from the start. So it was really complicated."
From The Epoch Times