U.S. forces on Saturday evacuated government personnel from the U.S. Embassy in Sudan, President Joe Biden confirmed in the evening.
In a statement, Biden said the U.S. military had conducted an extraction operation at the embassy in Sudan's capital of Khartoum, which has been rocked by armed conflict between the army and a paramilitary group.
"Today, on my orders, the United States military conducted an operation to extract U.S. Government personnel from Khartoum. I am proud of the extraordinary commitment of our Embassy staff, who performed their duties with courage and professionalism and embodied America's friendship and connection with the people of Sudan," the U.S. president said.
"I am grateful for the unmatched skill of our service members who successfully brought them to safety. And I thank Djibouti, Ethiopia, and Saudi Arabia, which were critical to the success of our operation."
A substantial number of local staff remain in Khartoum supporting the embassy, where Washington decided to suspend operations on Saturday due to the security risks, Under Secretary of State for Management John Bass said.
The operation evacuated fewer than 100 people, U.S. officials told reporters.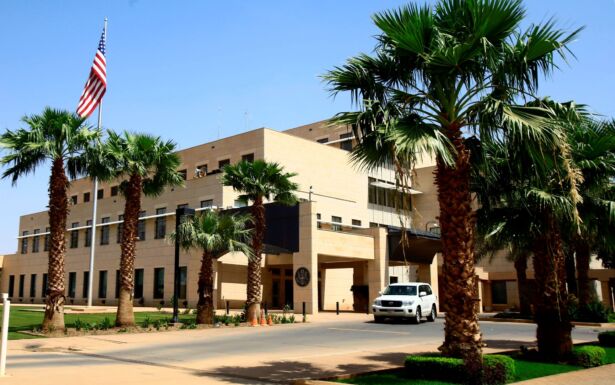 U.S. forces spent just an hour on the ground before taking off, entering, and exiting Sudan without being fired upon by the warring factions on the ground, the military said.
"We did not take any small-arms fire on the way in and were able to get in and out without issue," said Lieutenant General Douglas Sims, the director of operations at the military's Joint Staff.
Biden added that he is receiving regular reports from his team on their ongoing work to assist Americans in Sudan to the extent possible, and is working with allies and partners on the effort.
The Sudanese Army said on Saturday other nations including the United Kingdom, France, and China would also be evacuating their diplomats and nationals, amid armed conflict between warring factions that has killed hundreds to date.
"This tragic violence in Sudan has already cost the lives of hundreds of innocent civilians," Biden said. "It's unconscionable and it must stop.
"The belligerent parties must implement an immediate and unconditional ceasefire, allow unhindered humanitarian access, and respect the will of the people of Sudan."
The U.S. State Department on Thursday confirmed the death of one American citizen. The Pentagon said shortly after that it was repositioning troops for a possible evacuation of the embassy.
Fighting has now entered its second week, after hostilities broke out on April 15.
Sudan's sudden collapse into warfare dashed plans to restore civilian rule four years after the overthrow of long-ruling autocrat Omar al-Bashir in a popular uprising.
The World Health Organization reported on Friday that 413 people had been killed and 3,551 injured since fighting broke out. The death toll includes at least five aid workers in a country reliant on food aid.
Reuters contributed to this report.
From The Epoch Times