The U.S. military will expand the training of Ukrainian troops in the ongoing Russia–Ukraine war, with a focus on joint maneuvers and combined arms operations.
Air Force Brig. Gen. Patrick Ryder said at a press briefing on Dec. 15 that the Pentagon "will expand U.S.-led training for the Ukrainian Armed Forces, to include joint maneuver and combined arms operations training."
The expanded training program will be conducted at U.S. ranges in Germany. It will start in January and is expected to train about 500 Ukrainians a month.
Ryder, the Pentagon's press secretary, said that the United States has until now been focused on providing Ukrainian troops with "immediate battlefield needs." This included efforts by the United States to train about 3,100 Ukrainians on how to operate specialized military equipment worth billions of dollars that the United States and NATO allies have provided since Russia's invasion began on Feb. 24.
"Now as we continue to see Ukraine make progress in terms of pushing Russia back," said Ryder, "the idea here is to be able to give them this advanced level of collective training that enables them to conduct effective combined arms operations and maneuver on the battlefield."
"Combined arms maneuver training is a logical next step in our ongoing training efforts, which began in 2014, to build the Ukrainian Armed Forces' capacity," Ryder said, referring to training on how to attack an enemy with multiple capabilities at once.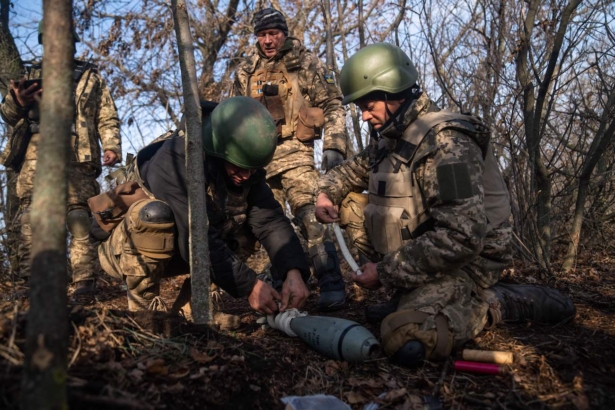 The joint maneuver and combined arms training will be conducted by U.S. Army Europe and Africa Command's 7th Army Training Command, which is headquartered in Grafenwoehr, Germany. The goal is to improve Ukrainian forces' ability to counter any increases in Russian attacks.
The training "will begin with things like live fire exercises followed by squad-, platoon-, and company-level training that will then culminate in battalion-level maneuver training," Ryder said, adding that "the equipment is important but it's how to take that equipment and apply it in the field in a way that's going to enable you to do combined arms and achieve decisive effects on the battlefield."
"Moving forward, the department may adjust the training program further as Ukraine's training needs evolve or allied contributions develop," Ryder said.
He added that additional U.S. forces are not likely required to conduct the training.
The U.S.-led training "compliments the separate, specialized, individual, and collective training for Ukraine's Armed Forces already being conducted by our allies and partners, including United Kingdom, the European Union, and others," according to Ryder. U.S. allies and partners have trained some 12,000 Ukrainians since April.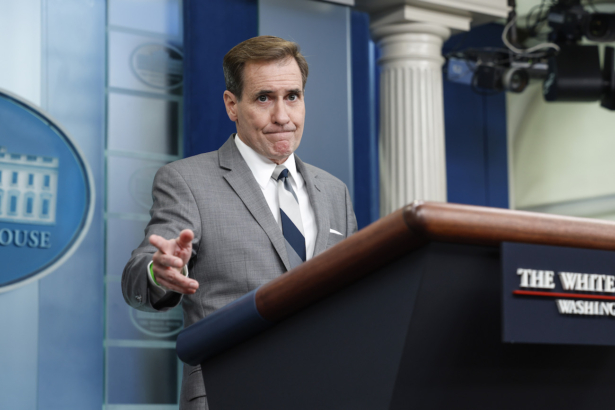 John Kirby, spokesperson for the White House National Security Council, told reporters on Dec. 16 that the next security assistance package for Ukraine is coming. "As you have seen in previous packages, I think you can expect to see additional air defense capabilities in this," Kirby said, per Reuters.
The State Department announced on Dec. 9 that since January 2021, the United States "has invested approximately $20 billion in security assistance to demonstrate our enduring and steadfast commitment to Ukraine's sovereignty and territorial integrity."
"This includes approximately $19.3 billion since Russia's launched its premeditated, unprovoked, and brutal war against Ukraine on February 24.
"Since 2014, the United States has provided approximately $22.1 billion in security assistance for training and equipment to help Ukraine preserve its territorial integrity, secure its borders, and improve interoperability with NATO."
Reuters and The Associated Press contributed to this report.