The United States has sanctioned a Chinese official for his role in persecuting the faith group Falun Gong, which the communist party ruling China has targeted in an unrelenting eradication campaign for more than 23 years.
Tang Yong, formerly a deputy director of the Chongqing Area Prisons in southwestern China, is now designated a gross human rights violator, barring him and his immediate family from entering the United States.
The State Department said that Tang had been responsible for "gross violations of human rights, namely arbitrary detention of Falun Gong practitioners, which also amount to particularly severe violations of religious freedom."
There's little other information available about Tang from the State Department sanction sheet released on Dec. 9, the eve of the Human Rights Day, targeting a long list of individuals engaged in corruption or human rights abuses.
"All persons have these rights and should be free to exercise them, without discrimination, no matter what they believe, whom they love, or where they live. All means all," said Secretary of State Anthony Blinken in a Dec. 9 statement.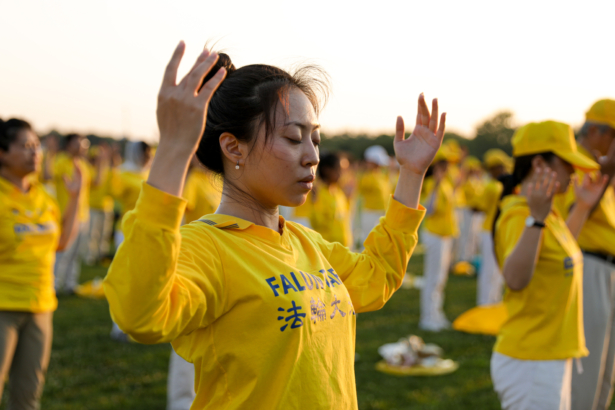 The spiritual practice Falun Gong features meditative exercises along with values of truthfulness, compassion, and tolerance. Since 1999, the Chinese Communist Party (CCP) has sought to eradicate Falun Gong in a nationwide campaign involving arbitrary arrests, imprisonment, torture, organ harvesting, and other violent tactics. Millions have been held in the CCP's vast detention facility apparatus across China.
"We applaud the U.S. sanction of the CCP official who is involved in the persecution of Falun Gong practitioners in China and we encourage others in the international community to follow this lead," said Erping Zhang, a spokesperson for the Falun Dafa Information Center, following the U.S. action.
However, Wang Zhiyuan of the World Organization to Investigate the Persecution of Falun Gong (WOIPFG) has urged the Biden administration to do more. He said that U.S. actions have been far from enough given the scale and barbarity of abuses faced by Falun Gong adherents in China, while noting far more Uyghur-related sanctions for the CCP's crimes in Xinjiang, whereas the crimes targeting Falun Gong have been widespread across China.
Stories of Torment
In Chongqing, one of the largest Chinese cities with a population of over 32 million, authorities have sentenced at a very minimum hundreds of Falun Gong adherents over their faith, according to incomplete statistics collected by Minghui, an overseas website dedicated to tracking accounts of Falun Gong persecution. Among them were a string of records of torment and death at the hands of the CCP given in graphic detail.
Zhang Luyuan, an assistant professor at Chongqing Social Work Professional College, lost her husband and colleague in 2004 amid frequent police house raids and harassment. Then, during one year of prison torture herself, she lost 29 teeth while her feet became deformed, leaving her barely able to walk or eat.
Zhang, who died in November 2018 at the age of 76, once recalled in a statement to Minghui of being arrested on the street for "looking like a Falun Gong."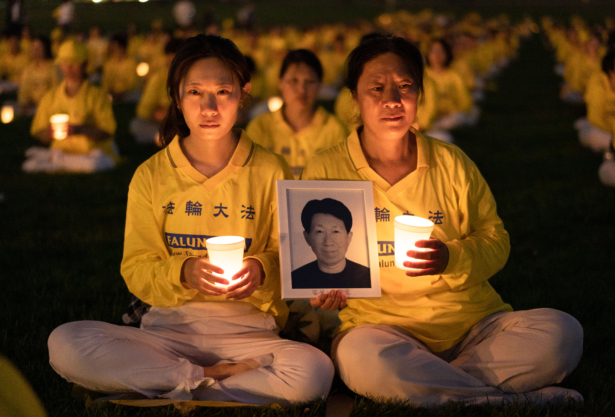 Liu Fanxin, a retired senior executive at a state-owned optical instrument manufacturing factory, was handcuffed for more than 30 consecutive hours after she decided to reveal the sexual abuse of a fellow imprisoned female Falun Gong adherent to overseas media in 2003. Liu's two arms went limp as a result of being restrained.
Still, she was then sent to Chongqing Women's Prison for nine years, where she had to sit on a low stool for up to 17 hours each day, motionless—a process that inflicted unbearable pain on her already injured shoulder, arm, and waist. Guards ordered her to perform slave labor like other imprisoned adherents, picking glass beads for car seat covers and cleaning.
To move a broom, Liu had to steady it with both hands and anchor her elbows on her waist in order to drag the broom forward and back with her body. The pain from such physical activity, she later wrote, was so excruciating that she was sometimes up all night.
"Even if you die here in prison, so what? We will take care of that with 80 bucks ($11.5)," one female guard said after repeatedly trying to make Liu sign papers renouncing her faith but to no avail. The money, Liu believed, was the cost of cremation.
It's hard to assess Tang's role in the persecution efforts in the region. The World Organization to Investigate the Persecution of Falun Gong, a U.S.-based advocacy group, had three names of perpetrators on its file bearing the same name as Tang. They were the head of a domestic security division unit for the Fengjie County Public Security Bureau who had led several arrests, interrogations, and torture of Falun Gong adherents; a manager for a Chongqing shoe firm that sourced slave labor from the Chongqing Women's Prison, and a Party Secretary at a neighborhood committee in the city's Jiangbei district known as Dashiba.
The Epoch Times has sought more information regarding Tang from the State Department.
Tang is the second Chinese official sanctioned in connection with the persecution of Falun Gong under the Biden administration.
In May 2021, ahead of the World Falun Dafa Day, the State Department sanctioned Yu Hui, the former overseer of a suppression campaign in Chengdu of southwestern Sichuan Province.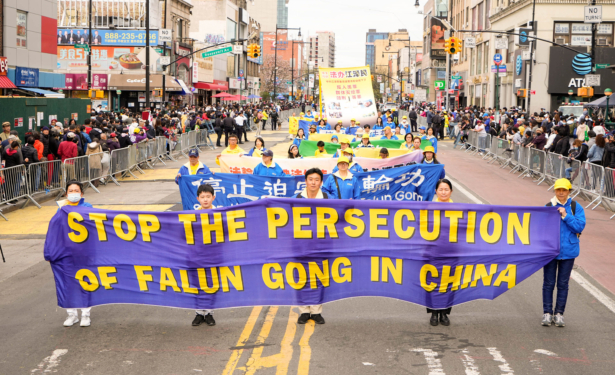 Under the Trump administration, the United States sanctioned Huang Yuanxiong, a local police chief in southern Fujian Province, in marking Human Rights Day in 2020.
In addition to Tang, four other individuals placed on the sanction list on Dec. 9 include Wu Yingjie, former Party Secretary of Tibet from 2016 to 2021; and Zhang Hongbo, director of the Tibetan Public Security Bureau since 2018, for human rights violations taking place in the region.
Li Zhenyu and Zhuo Xinrong, who control Dalian Ocean Fishing Co. and Pingtan Marine Enterprise respectively, were sanctioned for labor abuses occurring on their fishing vessels.
From The Epoch Times